1. Rain likely today, tonight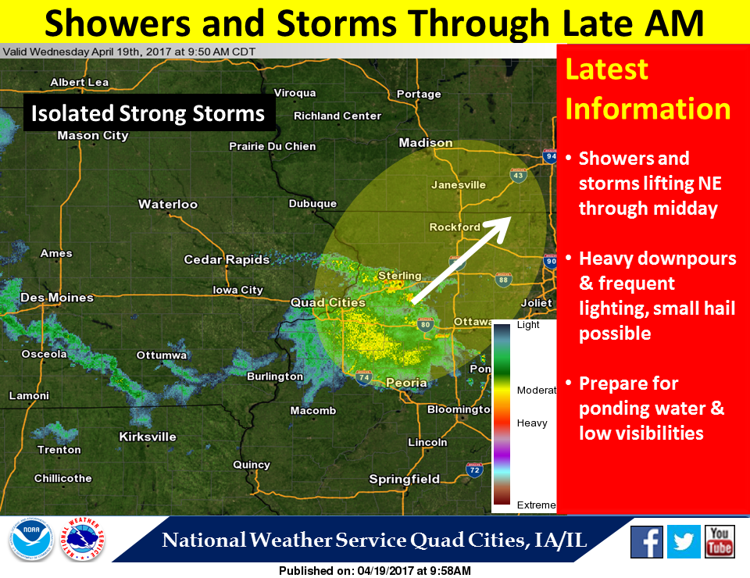 A good Wednesday to all.  Here are the weather details from the National Weather Service.
We'll see scattered showers and thunderstorms before 1 p.m. Skies will be cloudy with a high near 72 degrees.  The chance of precipitation is 40 percent.
Tonight more scattered showers and thunderstorms are expected. The chance of precipitation is 50 percent with new rainfall amounts between a tenth and quarter of an inch with higher amounts possible in thunderstorms. Skies will be mostly cloudy with a low around 55 degrees.
Thursday brings a slight chance of isolated showers and thunderstorms before 7 a.m. Skies will be mostly cloudy with a high near 63 degrees.
2. Davenport alderman admits he lied to grand jury in drug investigation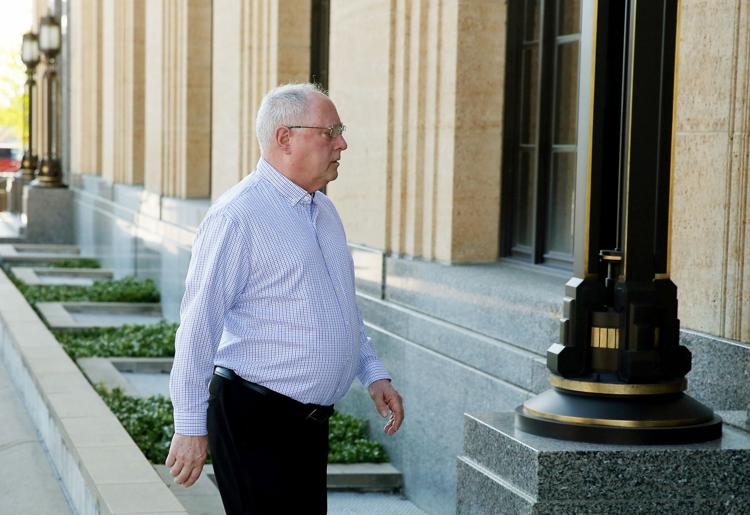 Davenport 3rd Ward Alderman Bill Boom admitted Tuesday that he lied to a federal grand jury during a crystal methamphetamine investigation in 2016.
The 65-year-old Boom, who wore a button-down dress shirt and black pants, appeared in U.S. District Court, Davenport, with his attorney, Murray Bell, and pleaded guilty to one count of false declaration before the grand jury, a felony.
By pleading guilty to a felony charge, he cannot hold public office. He is serving his fifth term on the City Council. The term expires in January. Read more.
3. The Current Iowa hotel to begin hiring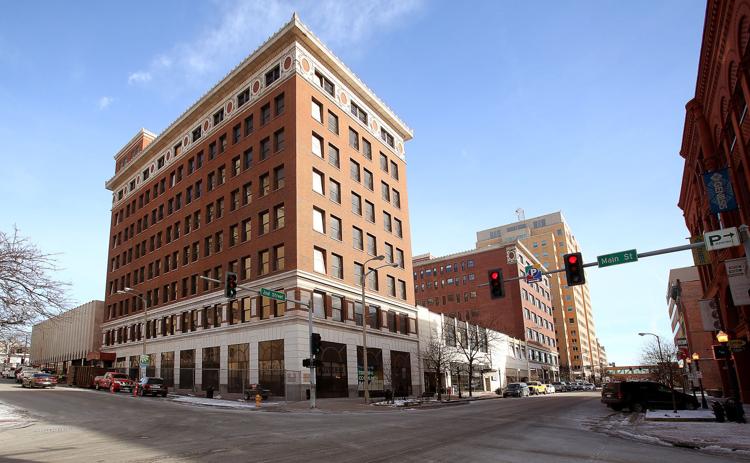 The Current Iowa, the newest downtown Davenport luxury hotel by Restoration St. Louis, will begin hiring soon ahead of the July 5 opening.
The hotel, part of Marriott's luxury Autograph Collection, will hold a job fair from 2-7 p.m. May 3 in the Bettendorf Room of the nearby Hotel Blackhawk. The two sister hotels are projects of developers Amrit and Amy Gill, owners of Restoration St. Louis.
Harry Lunt, senior vice president for Innkeeper Hospitality Services LLC, which manages Restoration St. Louis' hotel and restaurant portfolio, said about 75 positions will be available at the new hip, art-inspired hotel and its two restaurants.
The Current, located in the historic Putnam Building, is part of Restoration St. Louis' City Square redevelopment. The hotel is a $33 million investment and a key part of the $60 million City Square. Read more.
4. 2017 Salute to Sports finalist reveal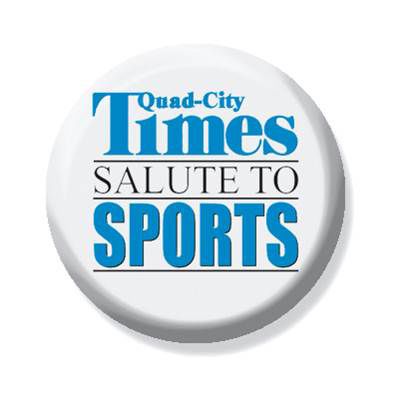 We're revealing two athlete of the year finalists each day for 12 days. Then join us at the 36th annual Quad-City Times Salute to Sports on May 3 at 6:45 p.m. to find out the winners. Admission to the event at Bettendorf High School Performing Arts Center is free. Check out the photos.
5. Natural Grocers bring healthy brand to Q-C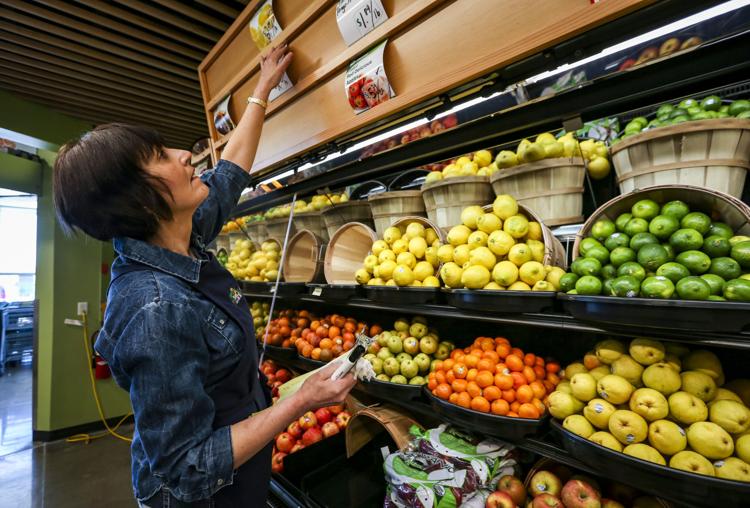 It is what you will not find in the aisles of the new Natural Grocers store in Davenport that sets the Colorado-based chain apart.
Natural Grocers, which opens its doors at 3805 E. 53rd St. today, does not stock products that contain artificial colors, flavors, sweeteners, preservatives or hydrogenated oils. Its all-organic produce is grown free of pesticides and there are no genetically modified organisms, or GMO, products. The store's cleaning products do not contain toxic chemicals, and its body care products are free of artificial scents and colors.
Likewise, at Natural Grocers there also is no worry of any cross contamination in the produce section or bulk foods, which are sold pre-packaged. You also won't find a plastic bag at the bag-less checkouts. 
"People are starting to get back to what things were before chemicals were introduced," said Travis Clark, the assistant manager. Read more.
 6. Baked, Q-C's newest brewery and restaurant is here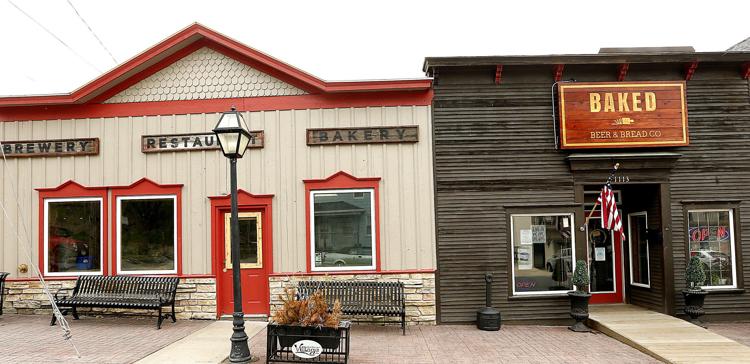 Maybe you've checked out a cupcake or concert at Baked Beer & Bread Co. since it opened its doors in November. Well, that's only a taste of what the Village of East Davenport business — also called Baked — has in store.
Baked will unveil its nano brewery and restaurant, serving lunch, dinner and Sunday brunch, in the form of a four-day grand opening festival, called 420 Fest, set for this weekend. Read more.