1. Rain, maybe even some snow, sleet are on the way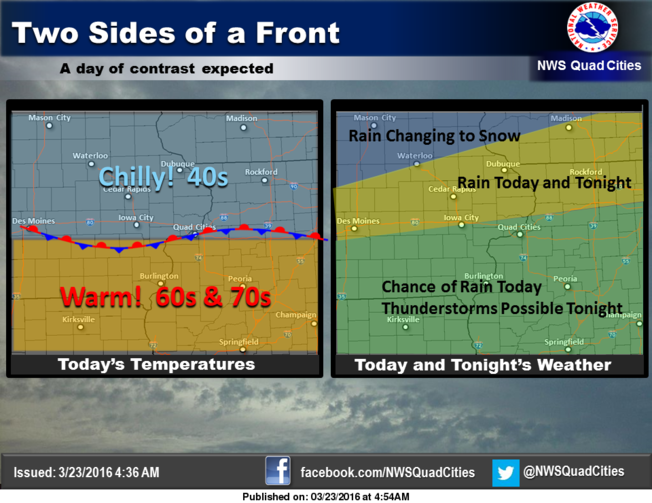 Don't slam the door on winter quite yet. While showers will be the rule of the next few days, we could see some sleet and snow, too. The good news is that it won't last long and things will quickly warm up.
Here's how the National Weather Service forecast is shaping up.
Today: Rain is likely in the late afternoon. The chance of precipitation is 60 percent with new precipitation amounts between a tenth and quarter of an inch possible. Skies will be cloudy with a high near 52 degrees. East winds between 10 to 15 mph will gust as high as 20 mph.
Tonight:  Rain and possibly a thunderstorm are likely. The chance of precipitation is 100 percent with new rainfall amounts between a quarter and half of an inch possible. The overnight low will be around 38 degrees with winds gusting as high as 25 mph. 
Thursday: Look for rain before 1 p.m., then snow likely, possibly mixed with sleet between 1 p.m. and 4 p.m., then a chance of snow after 4 p.m. The chance of precipitation is 90 percent with little or no snow and sleet accumulation expected. Temperatures will fall to around 37 by 4 p.m. It will be breezy with a north wind between 10 to 20 mph gusting as high as 30 mph. 
Thursday night: There's a 30 percent chance of snow before 7 p.m. Skies will be mostly cloudy and blustery then gradually becoming mostly clear with a low around 26 degrees.
2. Age takes a toll on Niabi's big cats
It has been an emotional month for the keepers at Niabi Zoo in Coal Valley. Jackson, the zoo's black jaguar, was euthanized the week of March 14. He was 21. And now the zoo's iconic big cat, Mufasa the lion, is in the animal equivalent of hospice. He also is 21. That's the equivalent of 90 in human years.
3. Courthouse shooting hero gets medal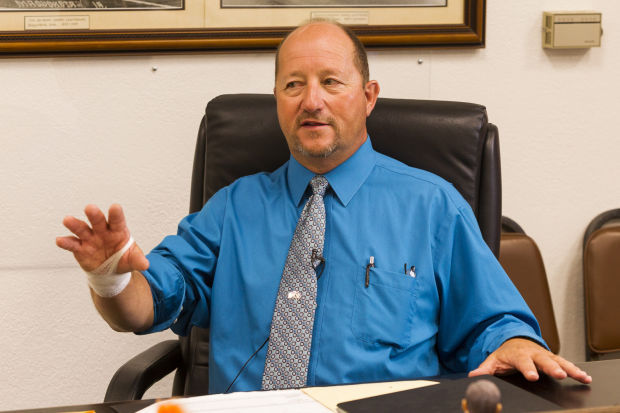 A lifesaving tackle in a Maquoketa, Iowa, courtroom 18 months ago continues to earn a Jackson County man the title of hero. County Supervisor Larry "Buck" Koos is being awarded a Carnegie Medal for acts of "extraordinary civilian heroism." He is one of 24 people in the U.S. and Canada being recognized. Barb Ickes tells his story.
4. At the table: 'Everyone has church baggage'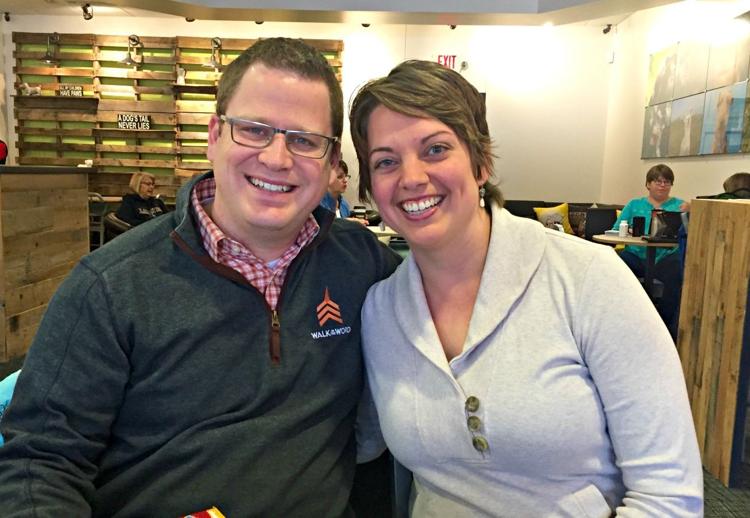 A few months ago, Doug and Kristin Rowland looked around their neighborhood in Bettendorf, with the rows of nice homes and the young families who had block parties and ran 5ks together on the weekends — and it seemed perfect. Almost too perfect. Almost like a movie. So, in December, the couple moved across the river, and across economic and cultural lines, to a home located in the west end of Rock Island. Times entertainment reporter Amanda Hancock tells what motivated the family to make the move.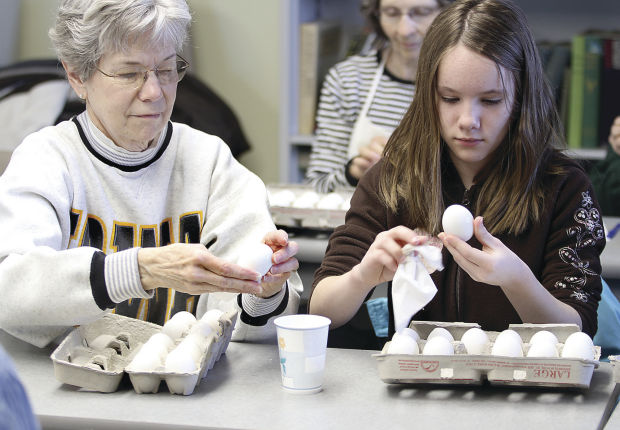 6. The 26 weirdest laws in Illinois
Illinois and has some absurd state and city laws still on the books. Here are a few of the funniest ones. This has been extremely popular feature on our website.