1. High in mid-80s, chance of rain today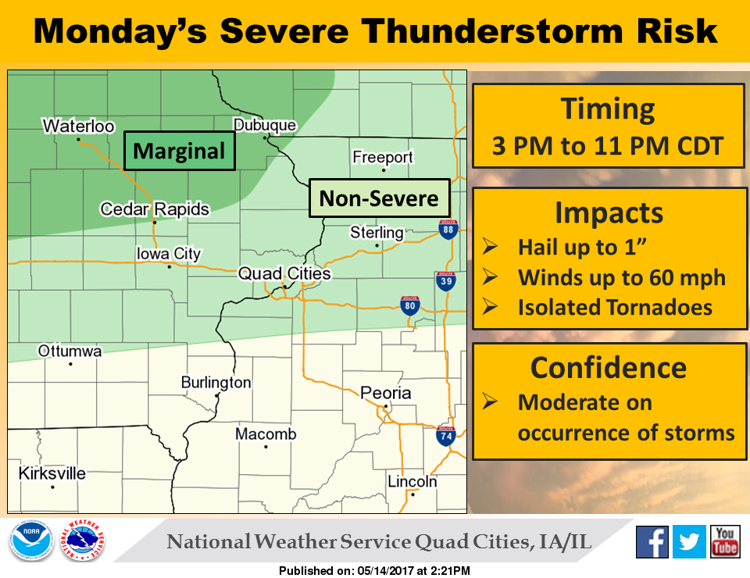 A good Monday to all. It's going to be another fantastic day in the Quad-City region, but some some scattered showers and thunderstorms could drop by late afternoon or evening.
Here are the weather details from the National Weather Service.
Scattered showers and thunderstorms are possible between 3 p.m. and 5 p.m. The chance of precipitation is 30 percent. Skies will  be partly sunny with a high near 85 degrees.
Tonight isolated showers and thunderstorms are possible before 8 p.m. The chance of precipitation is 20 percent. Skies will be mostly cloudy with a low around 66 degrees.
Tuesday will be mostly sunny and breezy with a high near 86 degrees. South winds between 10 to 20 mph will gust as high as 30 mph.
Tuesday night will see a 20 percent chance of showers after 1 a.m. Otherwise it will be mostly cloudy with a low around 67 degrees. South winds will gust as high as 25 mph.
2. Brady Street road update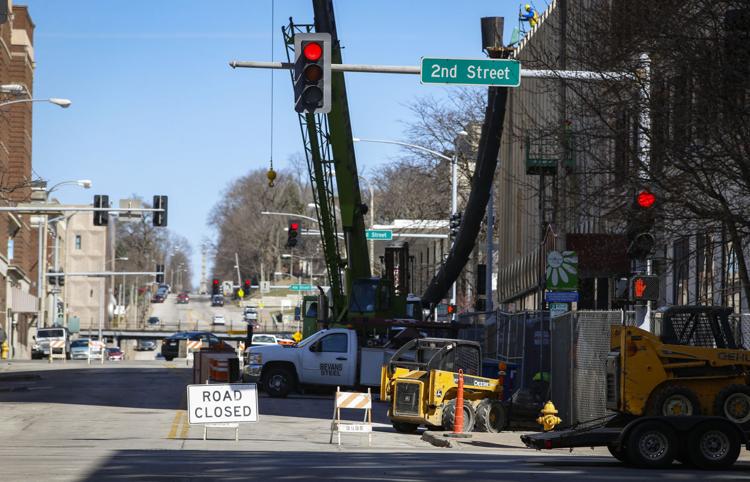 Here's a status report on the Brady Street road project from the city of Davenport.
Weather and an issue with asphalt production has delayed resurfacing the two left/west lanes of Brady Street between River Drive and 7th Street. The contractor was able to apply the first asphalt layer, however application of a second layer is still necessary.
This will result in three-hour rolling closures at each street, alley and driveway intersection west of Brady along this stretch today and Tuesday. Drivers should use an alternate route.
Finish work in these lanes will follow resurfacing. All work in the two left/west lanes of Brady should be completed by May 23, with work flipping to the two right/east lanes on May 24.
Work will continue north of 7th Street:
• The left/west curb lane of Brady between 8th Street and Palmer Drive remains closed through June 1 for construction at Palmer College of Chiropractic.
• The right/east curb lane of Brady between 8th and High streets will remain closed for sidewalk and side street work.
3. I-80 ramp, overpass work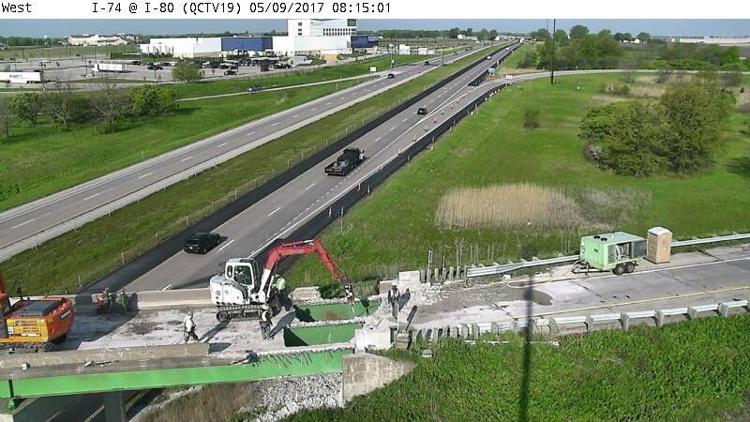 Bridge deck reconstruction work on the I-74 bridge over I-80 require lane reductions on I-80 in each direction from 7 p.m. until 6 a.m. Sundays through Friday until mid-August. Also, the westbound I-80 exit ramp connecting to I-74 is closed until the project is complete. Westbound I-80 traffic wanting to travel onto I-74 will be detoured using the westbound I-80 off-ramp at exit 295A, then south on Business U.S. 61 to I-80 (exit 123A), and then east on I-80 to the I-74 interchange.
Guardrail updates will also close several I-80 overpass bridges between Davenport and rural Scott County also.
• Utica Ridge Road from 210th Street to Forest Grove Road will be closed beginning today until May 30.
• North Division Street from West 76th Street to Slopertown Road will be closed from Tuesday until May 30.
• 110th Avenue from 210th to 200th streets will be closed from May 22 to June 6.
• Jersey Ridge Road between 210th to East 67th streets will be closed from May 31 until June 14.
• Wisconsin Avenue from 210th to 200th streets will be closed from June 1 to June 15.
4. Road closes in Rock Island County
The Rock Island County Highway Department reports that County Highway C (252th St. W) will be closed beginning today until Thursday from County Highway SS (162nd Ave. W.) to Illinois 92 for road work.
5. Mother of slain teen speaks out at vigil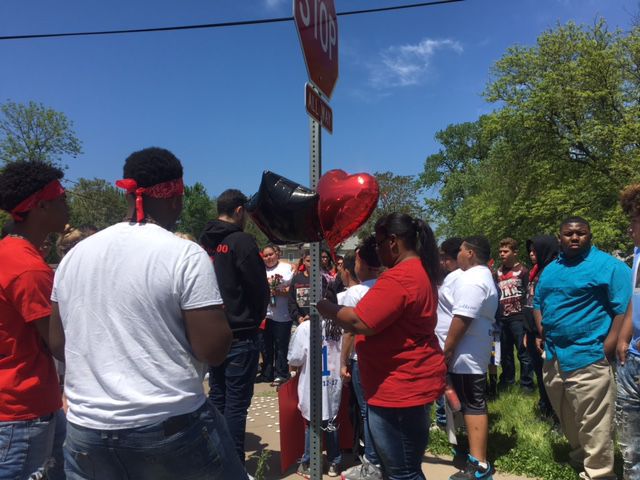 Like thousands of other mothers across the Quad-City area this Mother's Day, Krissi Taylor, of Davenport, talked about her son.
While other mothers joined their children at brunch or on family outings, Taylor stood at the corner of Bridge Avenue and Kirkwood Boulevard, where her son, Akeim Hill, 17, of Davenport, was found after he was shot Friday. He later was pronounced dead at Genesis Medical Center-East Rusholme Street.
About 50 friends and family members gathered in solemn tribute to Hill, with several speaking about him and the violence that ended his life. The brief gathering was reverently quiet except for the traffic and occasional bursts of music from passing vehicles. Read more.
6. Miss District of Columbia crowned as Miss USA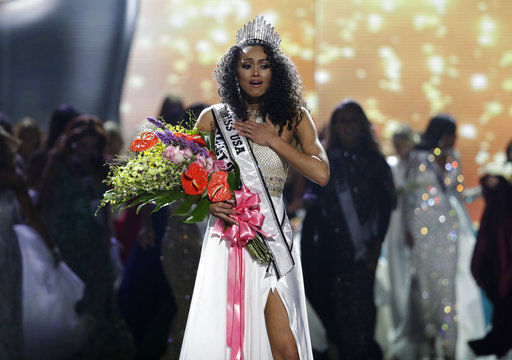 Kara McCullough, a 25-year-old scientist working for the U.S. Nuclear Regulatory Commission, was crowned Miss USA on Sunday in Las Vegas. She will go on to compete on the Miss Universe contest.
Fifty-one women representing each state and the nation's capital participated in the decades-old competition. The runner-up of the night was Miss New Jersey Chhavi Verg, a marketing and Spanish student at Rutgers University, while the second runner-up was Miss Minnesota Meridith Gould, who is studying apparel retail merchandising at the University of Minnesota. Read more.