A good Tuesday to all. You're waking up to temps in the lower 50s. Enjoy it while you can as this is a last of 50-degree temperatures for a while. Here are the weather details from the National Weather Service.
1. A slight chance of rain today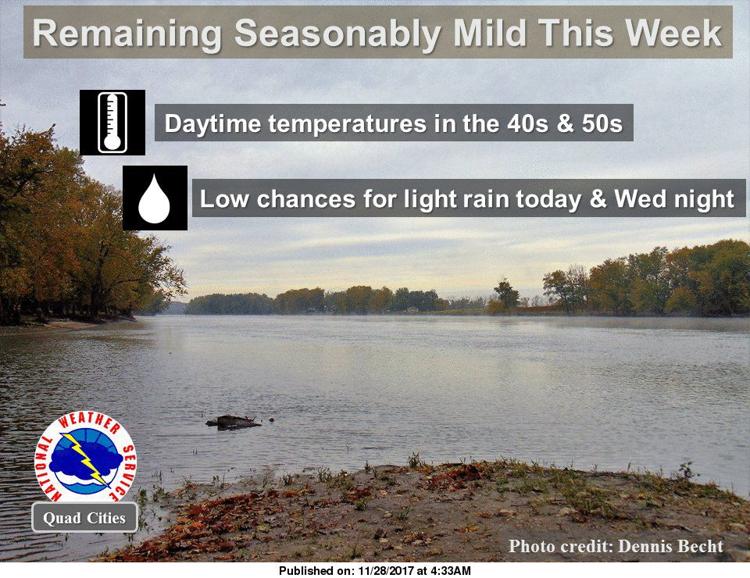 There's a slight chance of rain between 10 a.m. and 3 p.m. Skies will be mostly cloudy with a high near 58 degrees. South winds between 10 to 15 mph will become northwest in the afternoon. Winds could gust as high as 25 mph. The chance of precipitation is 20 percent.
Tonight will be mostly clear with a low around 27 degrees. 
Wednesday will be sunny with a high near 46 degrees.
Wednesday night will see a 40 percent chance of rain after midnight. Skies will be cloudy then gradually becoming partly cloudy with a low around 37 degrees.
2. Davenport OKs $2.4M renovation of Brady Stadium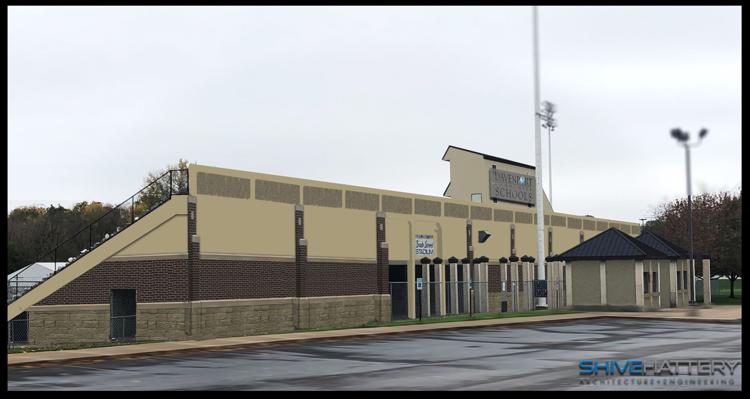 The Davenport School Board has decided Brady Street Stadium will be renovated and upgraded, with the track expanded to eight lanes instead of the six it now has.
The District will spend $2.488 million on the project, which includes upgrades to the turf on the football field, to enlarge the track, and, among other renovations, to make the stadium resemble the new ticket booth on the south side of the facility. Read more.
3. Olive Garden opening Dec. 11 in Moline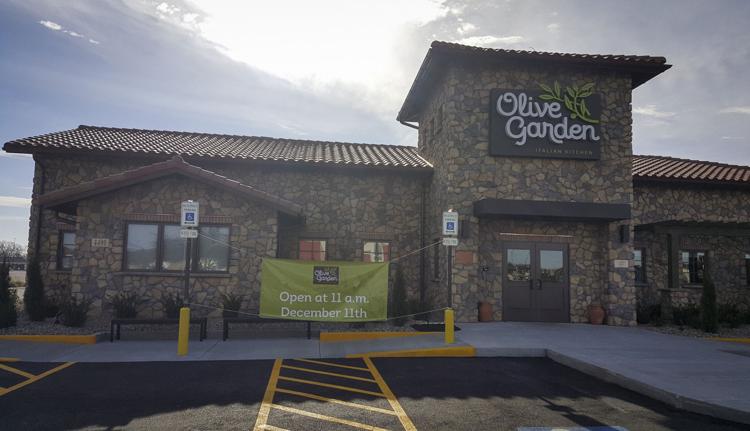 The menu of restaurant options in Moline — as well as at SouthPark Mall — soon will include a long-awaited Olive Garden. The national Italian chain is set to open its doors at 11 a.m. Monday, Dec. 11. It plans to hold a ribbon-cutting ceremony with the Quad-Cities Chamber of Commerce the same day. Read more.
4. New I-74 bridge soon will break river's surface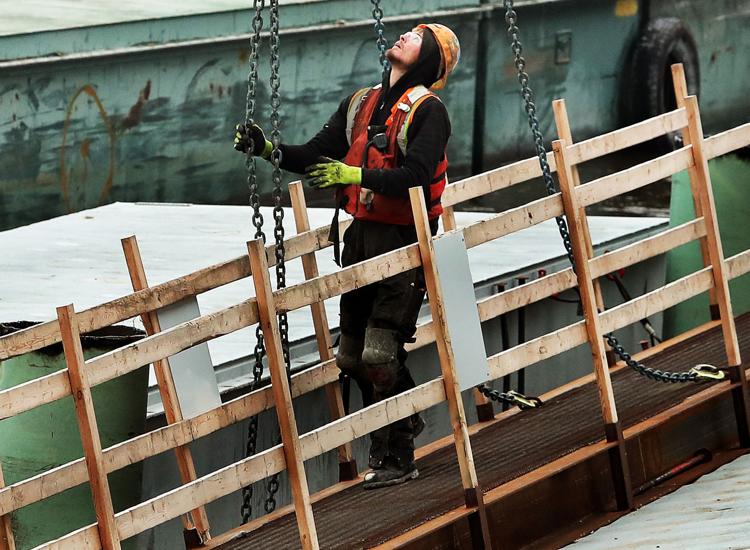 The upstream side of the Interstate 74 bridge looks like a crane orchard. Nearly four years' worth of construction still is ahead for the new Bettendorf-Moline span over the Mississippi River, but progress is swift as the current. Those of us who cross it every day get a fleeting feel for the buzz below, and it changes weekly. Read more.
5. Long-time Village business closes shop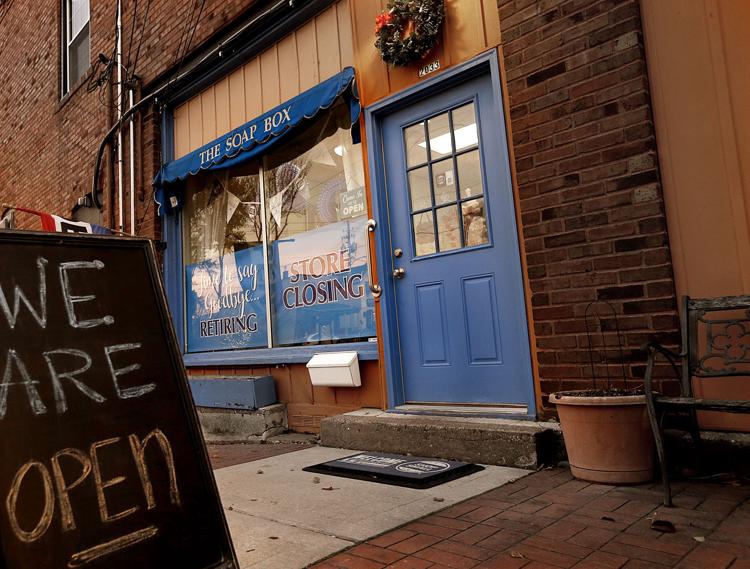 One by one, they've all left. All the merchants who operated retail stores in the Village of East Davenport when Connie Scott moved her business there in 1981 have left. New businesses have opened in their places, and now it's Scott's turn.
By the end of December, she will close The Soap Box, a small store just west of the corner of Mound and 11th streets. The closing is bittersweet, but at 68, Scott said she wants to retire and "go into the next chapter of my life." Read more.
6. Legal arguments continue in Muscatine mayor case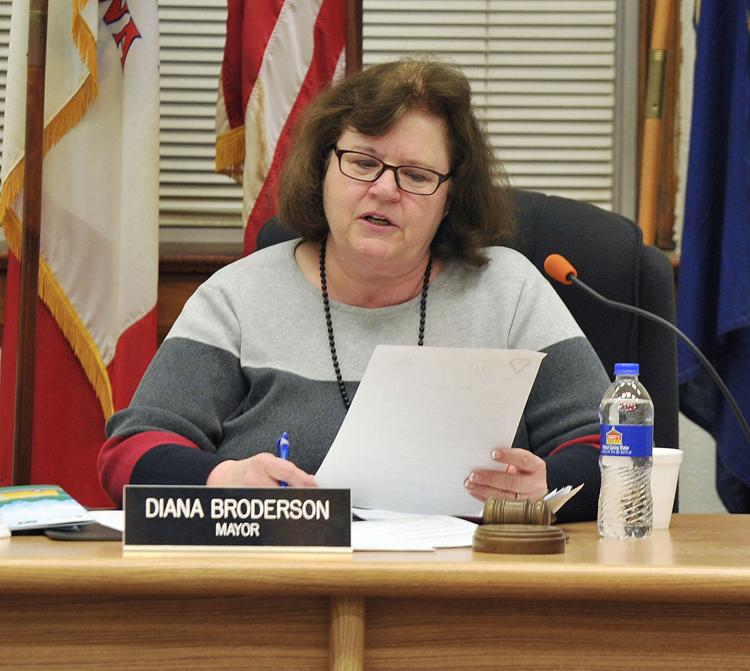 Lawyers for Muscatine Mayor Diana Broderson and the Muscatine City Council continue to argue in the aftermath of a final ruling on the mayor's removal from office. Read more.