A good Monday to all. We start our work week with warmer temperatures. But a winter storm will move through the Quad-City region later in the week. The storm has potential for snow, so don't break out the shorts and flip-flops just yet.
Here are the weather details from the National Weather Service.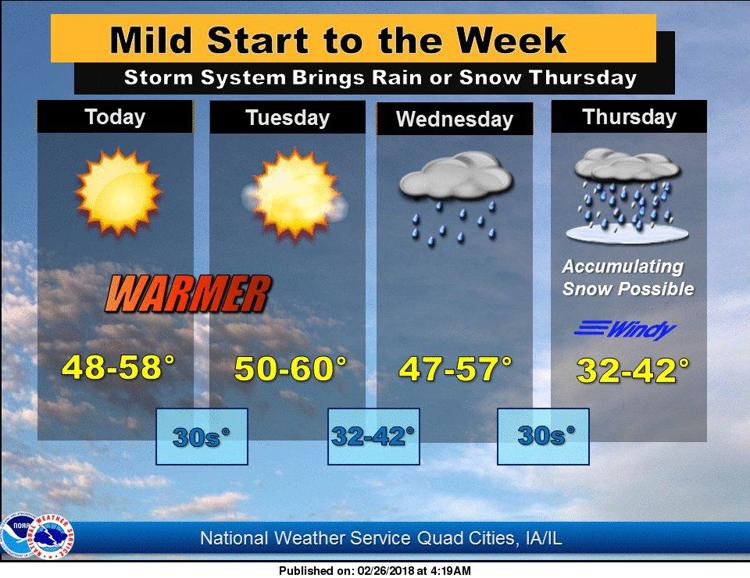 Today will be sunny with a high near 55 degrees and a low around 36 degrees.
Tuesday will be sunny with a high near 62 degrees. South winds between 5 to 15 mph will gust as high as 25 mph.
Tuesday night will bring a slight chance of rain after midnight. Skies will be mostly cloudy with a low around 40 degrees.
Here's what the National Weather Service "Hazardous Weather Outlook" says:
"There is the potential for a large storm system to impact the Midwest during the mid-to-late-week period. This system may produce rain and/or snow in or near the area late Wednesday into Thursday, as well as strong winds as it departs.
But there is still much uncertainty regarding this system`s storm track and eventual strength, thus it is too early to determine precipitation types, amounts and locations."
2. Receding Rock, Wapsi rivers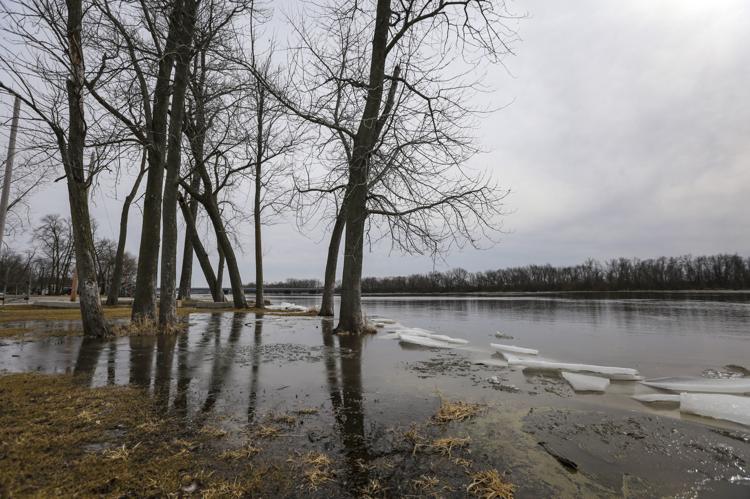 While area rivers and streams are returning to their banks, flood warnings remain for the Rock River in Moline and the Wapsipinicon River near DeWitt.
The flood warning for the Rock River continues until further notice.
Early today the river was at 14.7 feet and falling. Flood stage is 12 feet. The Rock is expected to continue falling, reaching 14 feet Thursday night.
At 14 feet, water affects South Shore Drive and North Shore Drive in Moline west of the 27th Street bridge. Water also limits access to homes on South Shore Drive east of the I-74 bridge, and portions of 60th Street south of John Deere Road.
The flood warning for the Wapsipinicon River is in effect until Tuesday.
Early today, the Wapsi was at 10.95. Flood stage  is 11 feet. The river is expected to rise to 11.3 feet tonight before falling below flood stage Tuesday.
At 11 feet, water affects County Road E63 north of the river near Toronto and affects the lowest roads in Buena Vista.
3. Bettendorf man arrested on meth-making charges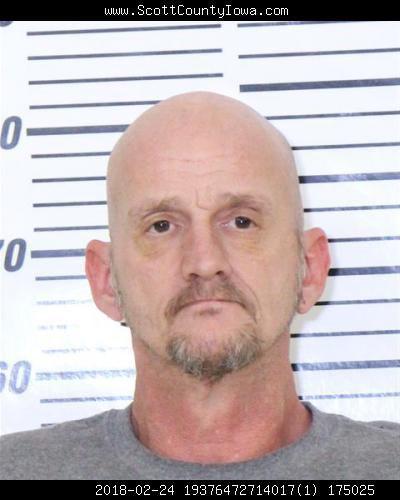 A Bettendorf man, already on parole for manufacturing methamphetamine, has again been arrested and charged with manufacturing the drug.
Mark Herbert Helton, 54, of 3624 State St., Lot 16, was arrested  over the weekend by Bettendorf police. Read more.
4. Moline welcomes new Element hotel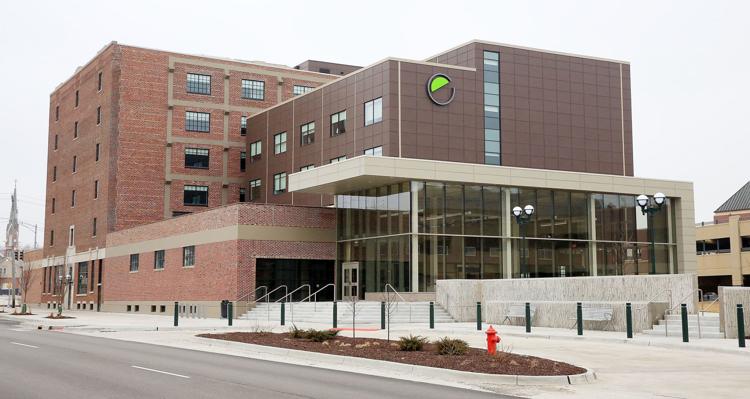 A century-old warehouse that has sat prominently like a book-end to downtown Moline has begun a new chapter as the Element Moline hotel.
The new $16 million Element by Westin opened its doors last week with a soft opening, hosting its first overnight guests Wednesday.
The opening marked the completion of more than two years of construction and historic renovations as well as years of planning. The 96-room, extended-stay Element will share the spacious structure with Moline's future passenger train station and together, they will be known as The Q. Read more.
5. Family whose mother killed in hit-and-run would like closure
Sandra Brown was 35 years old when her mother, Frances Glaspell, was struck by a hit-and-run driver on Jan. 17, 1977, as she and her husband Allan were crossing Washington Street when leaving the Happy Hollow Tavern at 1502 W. 14th in Davenport. The case remains unsolved to this day. Read more.
6. ICYMI: RV & Camping Show 
Miss the weekend's RV and Camping Show at the QCCA Expo Center in Rock Island? That's OK. Times photographer John Schultz was there to capture images of the latest rides and equipment. See more.