A good Monday to all. Welcome to some great weather in the Quad-Cities, while prayers go out to those in Irma's path, and a moment of silence as a 9/11 remembrance. Here are the weather details from the National Weather Service.
1. Sunny with a high in the upper 70s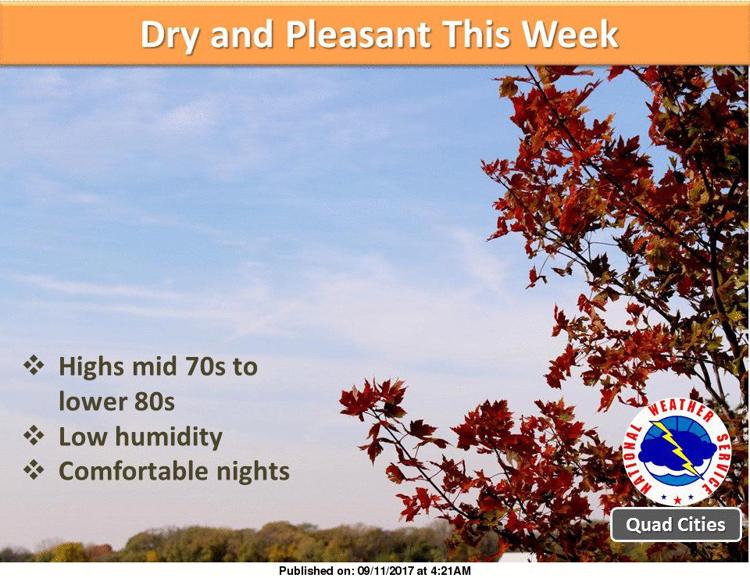 Today will be sunny with a high near 77 degrees and a low around 52 degrees.
Tuesday will be sunny with a high near 80 degrees and a low around 53 degrees.
2. Massive, but weakened Irma, lashes Florida with wind, rain
A massive but weakened Hurricane Irma zeroed in on the Tampa Bay region after hammering much of Florida with roof-ripping winds, gushing floodwaters and widespread power outages.
Irma continued its slog north along Florida's western coast having blazed a path of unknown destruction. With communication cut to some of the Florida Keys, where Irma made landfall Sunday, and rough conditions persisting across the peninsula, many held their breath for what daylight might reveal.
The monster storm measured more than 400 miles (640 kilometers) wide, and its winds of up to 130 mph (210 kph) sucked the ocean water out of bays, swamped much of downtown Miami and toppled at least three constructions cranes — two over downtown Miami and one in Fort Lauderdale.
More than 3.3 million homes and businesses across the state lost power, and utility officials said it will take weeks to restore electricity to everyone.
Irma's center was about 25 miles (40 kilometers) northeast of the heavily populated Tampa-St. Petersburg area early Monday, though in a much-weakened state. While it arrived in Florida a Category 4 hurricane, it was down to a Category 1 with winds of 85 mph (135 kph).
Continued weakening was forecast and the U.S. National Hurricane Center said Irma was expected to become a tropical storm over northern Florida or southern Georgia later today.
Meanwhile, more than 160,000 people waited in shelters statewide. There were no immediate reports of deaths in Florida.
3. Nation marks 9/11 anniversary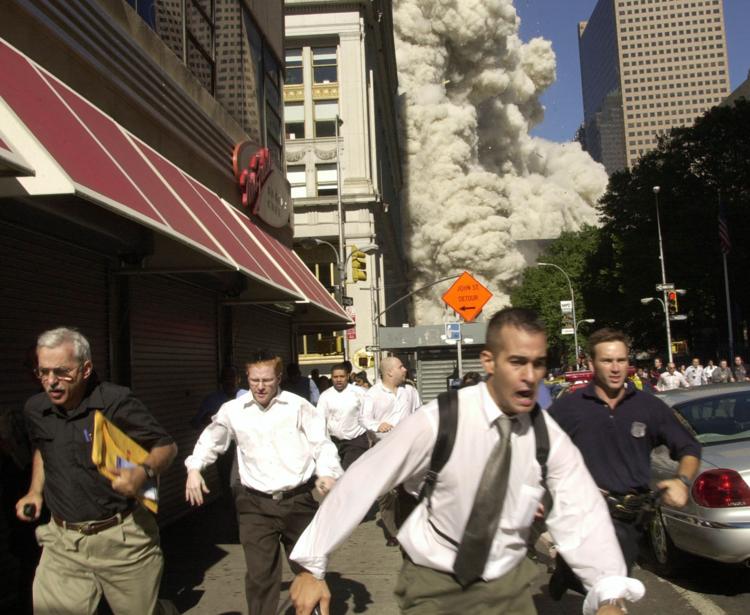 While the U.S. contends with the destruction caused by two ferocious hurricanes in three weeks, Americans also are marking the anniversary of one of the nation's most scarring days.
Thousands of 9/11 victims' relatives, survivors, rescuers and others will gather today at the World Trade Center to remember the deadliest terror attack on American soil.
Sixteen years later, the quiet rhythms of commemoration have become customs: a recitation of all the names of the dead, moments of silence and tolling bells, and two powerful light beams that shine through the night.
The U.S. marks the 16th anniversary of the terror attacks with ceremonies at the World Trade Center in New York, the Pentagon and the Flight 93 crash site in Pennsylvania. Read more.
4. Davenport road work update

Here's the latest in lane reductions and road closures in Davenport.
• Bridge Avenue will be closed between Kirkwood Boulevard and E. 12th Street beginning Tuesday for resurfacing work. The project is expected to be completed by Oct. 27 depending on weather and subsurface conditions. Drivers are advised to seek an alternate route.
• The right/east curb lane of Brady Street from Kimberly Road to 42nd Street will be closed beginning today to repair a catch basin. Work is expected to be completed by Sept. 19.
• Work to repair a sewer has closed the eastbound curb lane of Locust Street from Vine to Warren streets. Work is expected to be completed by Sept. 22.
• Work continues on Brady Street, Elmore Avenue, Forest Grove Road, Kimberly Road and Division Street, Locust Street, Rockingham Road, Veterans Memorial Road, and Waverly Road and Lincoln Avenue.
5. ICYMI: Our big story — Unfit for trial?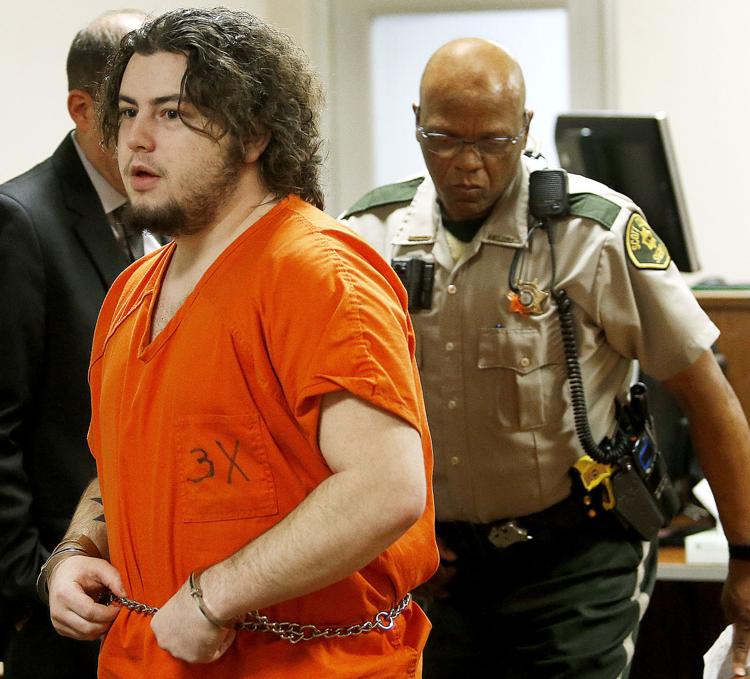 From arson to murder, people accused of a crime have the right to know what's happening to them. In an increasing number of cases, attorneys are asking to have defendants evaluated for mental fitness. It's not the same as seeking to prove someone is not guilty by reason of insanity.
It's about evaluating a person's competency — their ability to understand the criminal proceedings they face and to assist in their own defense.
In several recent cases in the Quad-Cities, the courts and the mental-health system have worked to reach a necessary conclusion: Fit or unfit?
Reporter Tara Becker has been looking at all that goes into a fitness ruling, including how it works and how mental-health problems affect the criminal justice system. Read more.
6. Deadline approaching for Halloween parade signup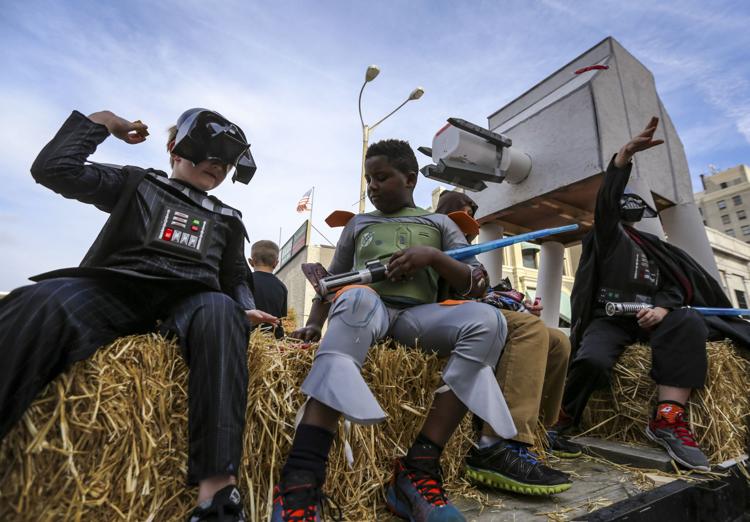 The deadline for completing your application for participating in Davenport's Halloween parade is fast approaching. Deadline is noon Tuesday for the 2 p.m., Oct. 28 parade.
Applications will be accepted on a first come-first serve basis until line-up space is filled, or until noon Tuesday. For more information and questions email halloweenparade@ci.davenport.ia.us or call 563-326-7711.
Parade entrants will be required to pick-up their information packet, including entry number signage, from 3:30 p.m. to 5 p.m., Oct. 24 or from noon to 1 p.m., Oct. 25 in Council Chambers at City Hall; 226 W. 4th St.