A good Tuesday to all. Continued sunny skies and warmer temps are on tap for the Quad-Cities and no rain — at least for the next few days. Here are the weather details from the National Weather Service.
1. Sunny with highs in the lower 80s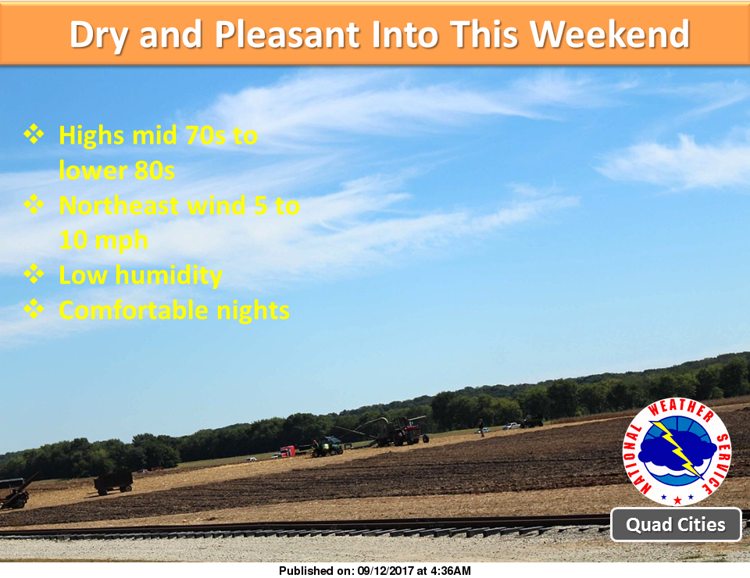 Today will be sunny with a high near 80 degrees and a low around 54 degrees.
Wednesday will be sunny with a high near 80 degrees and a low around 56 degrees.
2. School board election day arrives in Iowa
The Bettendorf School Board race is the hottest contest in the area this year, but it's anyone's guess to how many voters will actually turn out for today's elections.
Polls will be open from 7 a.m. to 8 p.m. Voters can find their precinct, registration status, candidate listings and sample ballots using the Scott County website. General voting information also can be accessed by calling 563-326-VOTE (8683). Read more.
3. River Bandits win, in championship series
Kit Scheetz took the mound Monday night ready to help the Quad-Cities River Bandits fight for a spot in the Midwest League Championships. But before he even threw a pitch, Josh Rojas had Cedar Rapids reeling.
Rojas rattled a three-run double off the fence in the top of the first inning and Scheetz took over from there, leading Quad-Cities to a 6-1 victory over the Kernels in the third-and-deciding game of the Western Division Championship Series.
Quad-Cities will face Fort Wayne in the Midwest League Championship Series on Wednesday.
The River Bandits will play two games on the road before playing the final three games of the title series at home. Read more.
4. Engineers pleased with I-74 pier testing results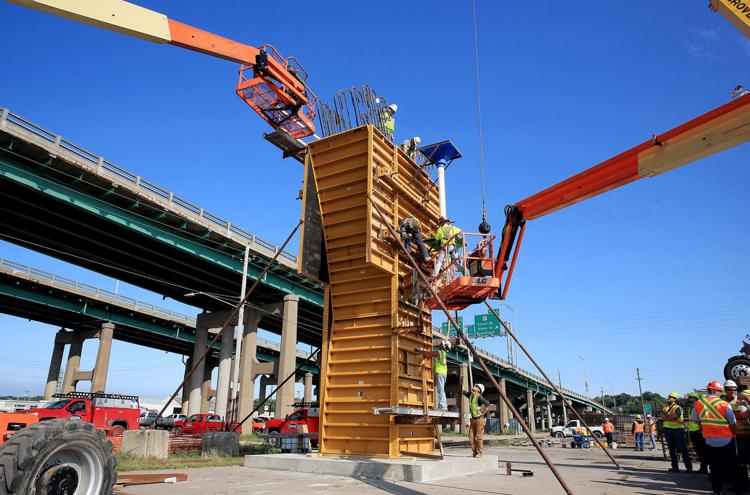 Tests on a mock pier in downtown Bettendorf for the new Interstate 74 bridge all have come out positive, officials say, paving the way for crews to move forward.
"At this point, we're pretty confident what they did does work," Danielle Mulholland, project engineer for the project, said Monday.
Ultimately, 15 sets of piers will be built in downtown Bettendorf for the part of the bridge that extends from the water's edge over the city's downtown. Another 15 sets of piers will be built in the river, while 10 sets will be constructed from the river's edge in Moline to 7th Avenue. Construction on the $1.2 billion project, which began this summer, is expected to take 3½ years to complete. Read more.
5. Railroad crossing closures in Clinton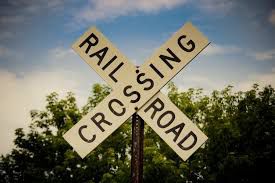 The city of Clinton reports that the railroad crossing at 6th Avenue South will be closed beginning today and continuing through Wednesday for reconstruction.
Also, the railroad crossing at 5th Avenue South will be closed on Thursday and Friday for reconstruction.
6. Changes coming for traffic in downtown Moline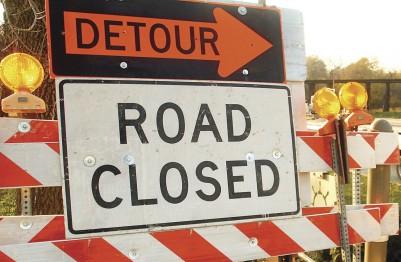 Here's how road construction work is shaping up in Moline:
• Beginning Wednesday: Crews will begin removing medians along 7th Avenue from 19th to 23rd streets, causing daily lane closures. Vehicles traveling west on 7th Avenue will be unable to make a left turn onto the I-74 on-ramp. A posted detour route will send westbound 7th Avenue traffic around the block to 18th Street, 6th Avenue, 19th Street and back to eastbound 7th Avenue to take the I-74 eastbound on-ramp. This detour is expected to last through mid-September.
• Beginning the week of Sept. 25: The intersection of 7th Avenue and 19th Street will be closed until early December. Detour routes will steer vehicles away from the intersection. Work includes new pavement, curb and gutters.
• Additionally, 19th Street is closed for sewer work from 12th Avenue to 7th Avenue.