A good Monday to all. After days of temps in the 50s, the weather picture takes a more winter-like tone this week. Here are the weather details.
1. Things get plenty windy in the Q-C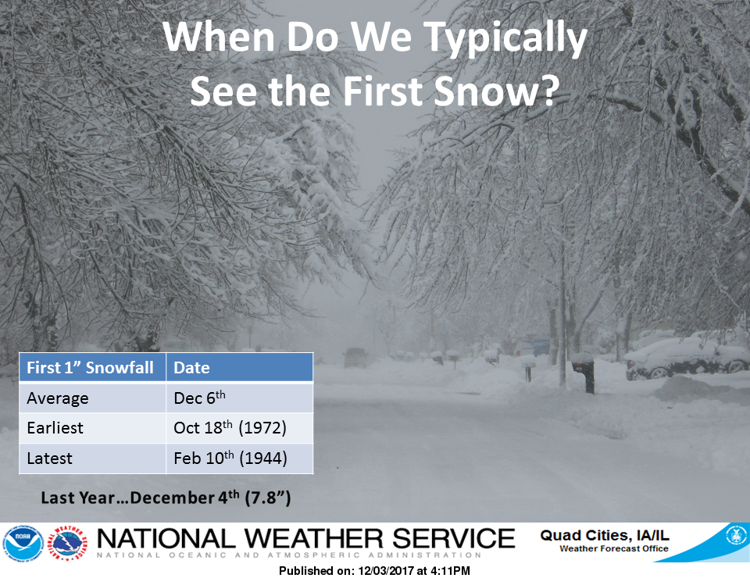 There's a chance of showers today with possibly a thunderstorm after 3 p.m. Skies will be cloudy and breezy with a high near 65 degrees. South winds will gust as high as 35 mph. The chance of precipitation is 70 percent with new rainfall amounts between a tenth and quarter of an inch.
Monday night brings a chance of showers and thunderstorms before 9 p.m., then a slight chance of showers between 9 p.m. and midnight. Skies will be cloudy during the early evening then gradually clearing with a low around 27 degrees. West winds will gust as high as 40 mph.
Tuesday will be sunny and breezy with a high near 36 degrees. West winds will gust as high as 40 mph.
Tuesday night will be mostly clear and breezy with a low around 20 degrees.
2. Traffic alert: Hickory Grove Road closed
Davenport police reports that Hickory Grove Road is temporarily closed from Hillandale Road to Thornwood Avenue. 
Firefighters are on the scene battling a fire at Northwest Storage, 3031 Hickory Grove Road.
3. River Drive detour begins today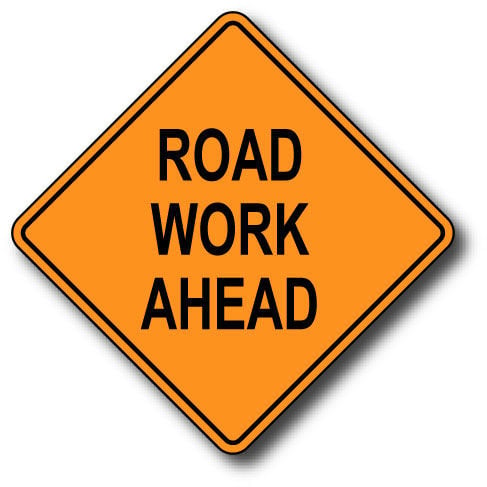 The city of Davenport reports storm sewer repairs at River Drive and Gaines Street will begin today which will require both westbound lanes of River Drive to be closed at Gaines. One eastbound lane will remain open. Work is expected to be completed by Dec.11.
Westbound River Drive will be detoured off River Drive to Western Avenue, to 2nd Street to Marquette Street, and then back onto River Drive.
4. Hawkeyes set to play ball in Yankee Stadium
Once Ohio State was left out of the College Football Playoff, a byproduct of a 31-point loss to Iowa, the Hawkeyes' bowl destination changed in a New York minute. Forget about a holiday in sunny San Diego. Maybe later, Music City.
Iowa will take its final cuts of the 2017 season at Yankee Stadium in the Bronx, facing Boston College in the Pinstripe Bowl in New York City on Dec. 27. Read more.
And Iowa State is back in a postseason game for the first time in five years. The destination, coincidentally, is a return trip to the site of the Cyclones' last bowl appearance.
ISU (7-5) was selected to play in the Liberty Bowl against Memphis (10-2). The game is scheduled for Dec. 30 in Memphis, Tenn. and kicks off at 11:30 a.m. (ABC). Iowa State and Memphis have never met.
5. Follow-up file: Teen's death remains unsolved
On June 13, 1973, at 12:30 a.m., Maria Lena Ybanez walked out of the home of her foster parents, Mr. and Mrs. Larry Hoover of Bettendorf.
Described as dark and beautiful, the 16-year-old Maria was barefoot, wearing jeans and a blouse when she last was seen.
For nearly 4½ years, there was no trace of Maria. On Nov. 5, 1977, hunters out for the first day of pheasant season came across a human skull in a ditch near New Liberty in Scott County. Authorities were called and the rest of the skeleton was exhumed and taken for examination.
For two months the mystery surrounding the skeleton was at a standstill until law enforcement officials enlisted the aid of the media in the investigation. A photograph of three rings — an ankh, a friendship ring, and a thunderbird design — was put in the papers. Read more.