A good Tuesday to all. Hang on to your hats. It's quite windy and cooler out there this morning. How much cooler? Here are the weather details from the National Weather Service.
1. Q-C under a wind advisory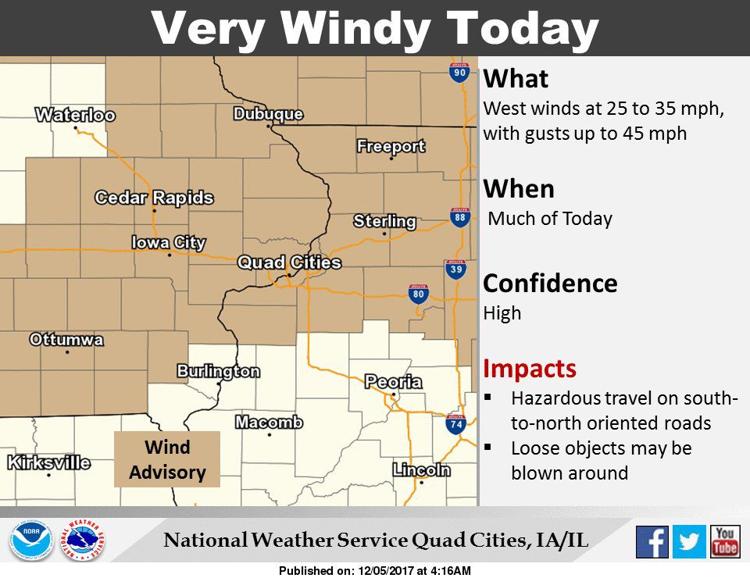 The National Weather Service has issued a wind advisory for the Quad-City region which will be in effect until 6 p.m.
It will be very windy today as an intense low pressure system located over Lake Superior continues to produce strong westerly winds across much of the area.
Wind gusts up to 45 mph can be expected with sustained west winds of 25 to 35 mph. The strongest winds will occur later this morning and into the afternoon hours. They may diminish somewhat early this morning but still remain strong for much of the day. The winds should rapidly diminish late afternoon or early evening.
Travel may be hazardous, especially for high profile vehicles. Lightweight unsecured objects will be blown around and thus should be secured if possible, such as holiday decorations.
 The day will be sunny with a high near 35 degrees.
Tonight there is a chance of flurries after midnight. It will be breezy with increasing clouds and a low around 22 degrees.
Wednesday will be sunny and breezy with a high near 32 degrees and a low around 17 degrees.
2. After-thoughts from Iowa-Indiana game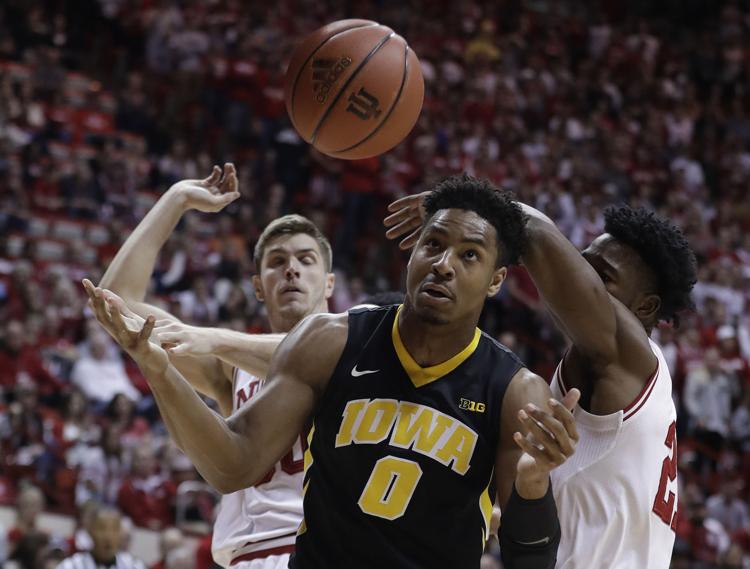 Check out Don Doxsie's insights following Iowa's 77-64 loss to Indiana. Read more.
3. Q-C's last known Pearl Harbor survivor, dies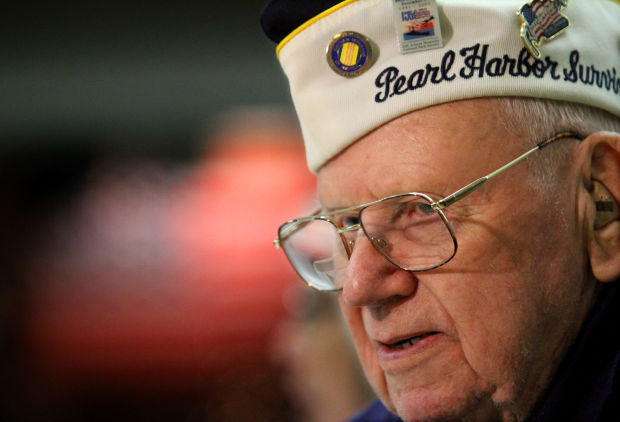 Precisely four years from the day he returned to "The Pearl" for the last time, Eldon Baxter died. Baxter, 97, was the Quad-Cities' last known survivor of the Japanese attack on Pearl Harbor. He died Monday.
Baxter was a storekeeper aboard the U.S.S. West Virginia when Japanese bombers attacked the U.S. Naval base at Oahu, Hawaii. Read more.
4. Students collect socks for Q-C homeless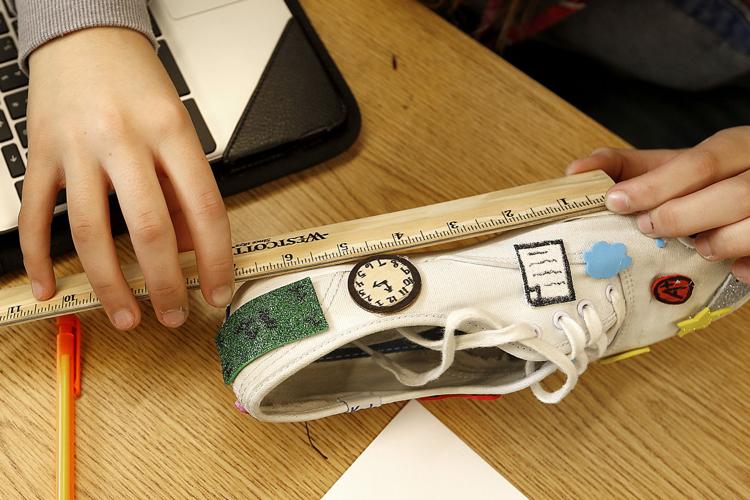 When Bettendorf Middle School students found out homeless people in the community need clean socks, it caused some of them to cry.
After they learned about the need, Anika, Mary and Annabelle Donohoo, 11, teamed up to launch a socks drive at their school. The girls are determined to collect 1,000 pairs to donate to Humility of Mary Shelter, Davenport. So far, they have collected 252 pairs.
The activity is part of the school's project-based learning on homelessness. Read more.
5. Bettendorf  to vote on SBH psychiatric hospital tonight

It's been a long process, but the final step in Strategic Behavioral Health, LLC's quest to build a psychiatric hospital in Bettendorf will be decided tonight
The Bettendorf City Council will vote on approving a site development plan for the 72-bed facility at 770 Tanglefoot Lane after voting to keep the item on the consent agenda at Monday's committee-of-the-whole meeting. Read more.
6. Verdict coming Friday in deadly downtown crash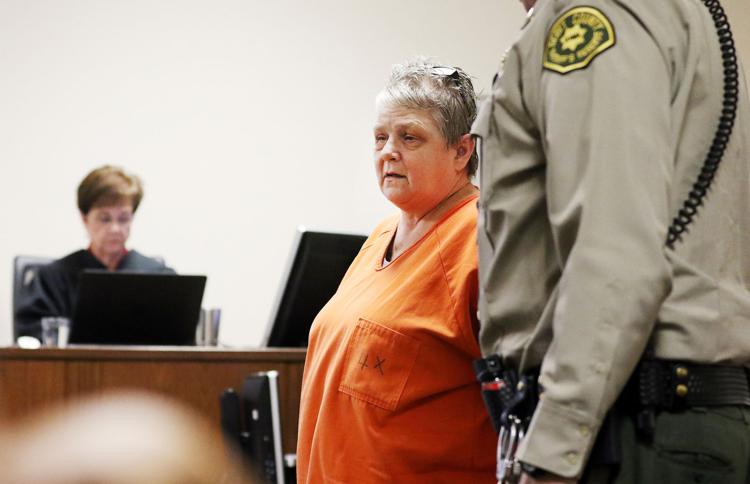 A Texas woman accused of causing a serious crash in downtown Davenport that left one woman dead earlier this year will soon learn her fate.
In court documents filed Monday, Chief District Judge Marlita Greve said she will render a verdict in the case of Lauria Lee Kelly, 58, of Alvarado, on Friday in Scott County District Court.
Kelly is charged with homicide by vehicle-reckless driving in the death of Cynthia Elaine Jones, 53, of Davenport. If convicted, she faces up to 10 years in prison. Read more.