We had two very different stories go viral in very different ways -- and both reached levels we've never seen before.
The first, a story about razor blades placed on playground equipment in March, spread across the globe thanks to being picked up by every country's version of Google and every social network or aggregator we'd ever heard of. (And many we hadn't.)
The second, a story about two women in a 72-year relationship who finally were married in September, spread socially on Facebook, Twitter and more, and traditionally via The Associated Press. BuzzFeed chopped up our story and managed 442,648 page views of their own.
We also connected on a local level with our photos of "Restaurants we remember," celebrating those favorite dining spots that are no longer with us.
And then of course, there's the Bix. The day of the 2014 Quad-City Times Bix 7 became the biggest online traffic day of not just the year, but all-time. Over the past few years, there's been no better place to see the change in our audience's coverage expectations than on Bix day, as readers shifted in droves from the day after to the day of. Each item is linked so you can read it again.
Child hurt by razor blades glued to East Moline playground equipment
2 Q-C women marry after 72 years together
Man held in stabbing incident at Davenport bar
Missing Wisconsin baby found alive in West Branch; woman charged
Bettendorf woman molested 5-year-old boy, police say
Weather veteran Swails heads to Cedar Rapids
Pleasant Valley stripped of Class 4A state track title
Teen's suicide puts family on mission for kindness
Liberian woman escapes Ebola outbreak, quarantines self in Q-C
Police investigating fatal crash at 53rd, Brady
Top photo galleries
Photos: 2014 Bix 7, Jr. Bix, Battle Up Brady & festivities
Aerials of the Flooding Mississippi River
Clearing way for new I-74 bridge
Historic photos: Q-C's truck-eating bridges
Photos: 31-vehicle pileup on I-74 bridge
Photos: Q-C media through the years
Photos: River Bandits Ferris wheel
Iowa to play Vols in first round
Three years later, Greenwood continues to improve
Hawkeyes add two to recruiting class
Michigan QB calls Kinnick Stadium, Iowa fans 'most annoying'
Arrest reports put a different 'Kinnick experience' on display
Top Go&Do stories
Top 20 draws at Mississippi Valley Fair
Weather veteran Swails heads to Cedar Rapids
Danielle Colby takes a different route in her burlesque career
Mermaid body found? No, bad TV
Pleasant Valley stripped of Class 4A state track title
PV girls cross country team withdraws from state meet
2014 Iowa prep football schedules
Iowa district football pairings for 2014 and 2015
Top Quad-City Business Journal stories
Rock 104-9 flips format to country
American TV Furniture Electronics & Appliances to close
'American Pickers' star, Isabel Bloom create smile sculpture
Bandana's chain to bring 2 barbecue restaurants to the Quad-Cities
Los Portales 2 opens in former Carlos O'Kelly's
Top Home & Garden stories
Heucheras bring burst of color to shady areas
Give winter burned shrubs, trees time to grow out
Trees to try: 8 good picks for Iowa, Illinois
With new light bulbs, look for lumens not watts
Top Health stories
Activist to visit Q-C, pushes for sexual assault awareness
Nurses in safety gear got Ebola, why wouldn't you?
Mayo Clinic expert outlines effective fecal transplant procedure
Family hopes to win new wheelchair-accessible van
Bleak midwinter: January can intensify feelings of grief
Top Government & Politics stories
Gluba vetoes two major development projects
Top Bustos staffer resigns after negative remarks caught on audio
Harkin creates stir over Affordable Care Act
Iowa ranks high in structurally deficient bridges
City worker set Credit Island traps
Top Education stories
Video cameras found in Davenport school bathroom
Bettendorf PD investigates 'worrisome' Facebook post
Davenport School Board approves time changes
Parents object to Davenport schools' new start and end times
School board OKs later start times
Top columns
Rally eases job loss for Terry Swails
Would you spend $1.6M on this?
RI's Hewitt mansion on the auction block
Meteorologists have more than fair-weather friends
Top editorials
Mackenzie verdict indicts drug war
Prostitution sting follows vice online
WANTED: A replacement for Brent Bozell
Top letters to the editor
A single mom responds: Look at deadbeat dads
Gluba's remark was disrespectful
Homicide sentencing was unjust
Top @qctimes tweets (most retweets)
The Centennial Bridge is open. Everybody do your happy dance!
St. Louis Cardinals and former Quad-Cities River Bandit outfielder Oscar Taveras dies in car accident in D.R.
Retweet if you're from the Quad-Cities, following us and would like us to follow you back.
Retweet if you voted. Here's a sticker for you. #electionqc Illinois polls are now closed.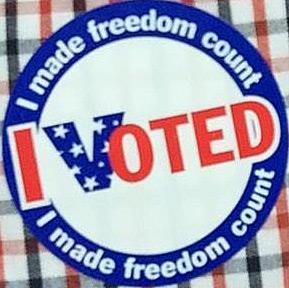 Iowa flags at half-staff for Pearl Harbor Remembrance Day weekend qctim.es/1I74iLZ
Top videos
Trey Dickerson, Williston State highlights
Watch the 80-foot shot by Logan Sheppard
Top live chats