Phillips: Iowa native feels roots deepen after retirement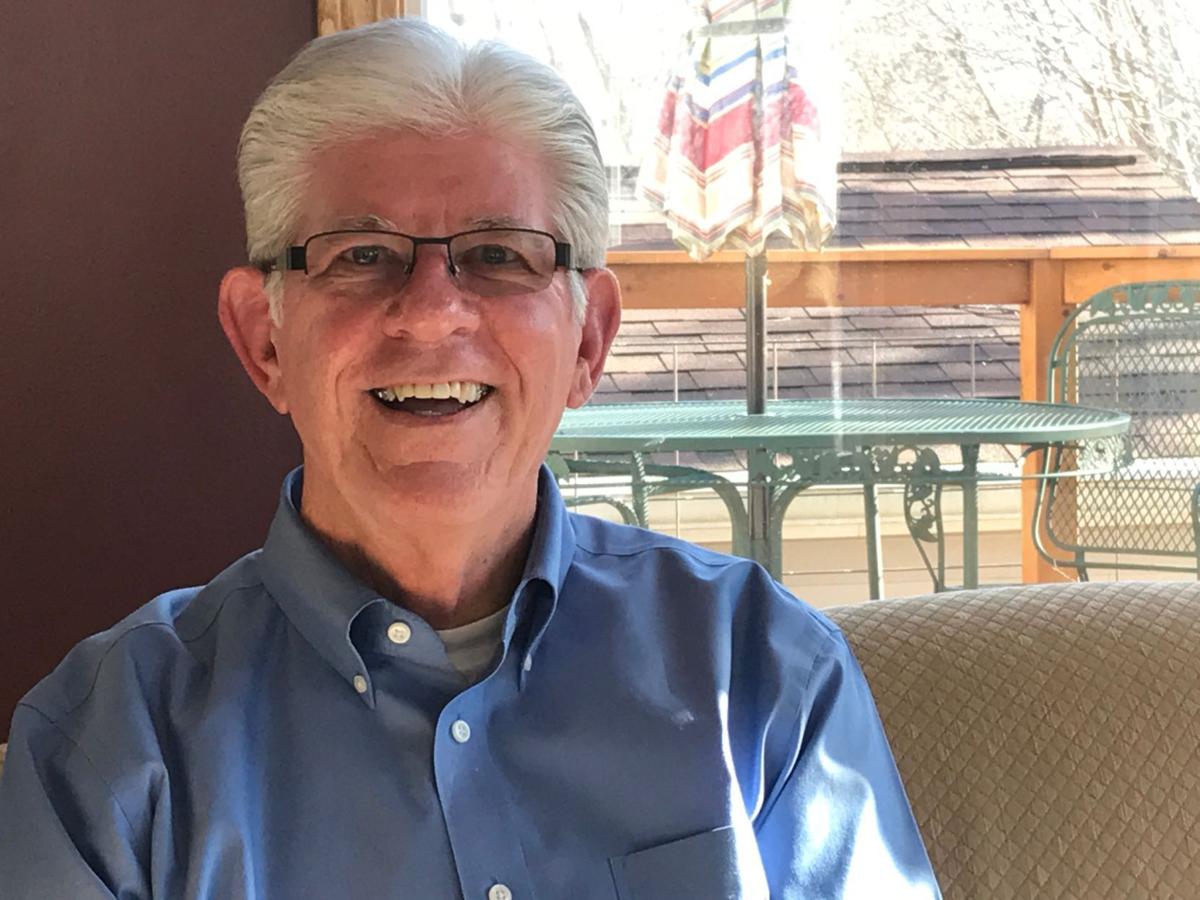 I thought of life's defining moments while listening to David Ginsburg tell his story as we sat in the sun room of his Davenport house, looking out at where his lawn meets the edge of a stubbled corn field.
Ginsburg is an occasional letter writer to the Quad-City Times, a man who was surprised to find how much he changed after retiring from MidAmerican Energy in 2010. His roots are deeper here now than they were when he was working, he said. He's becoming more politically aware. He's become more involved. And one of the things that helps define his life now is something he subjugated during his working life – his Jewish faith and heritage.
If I were to try to find the defining moments in Ginsburg's life, I would say retirement was one of them. I would also say that it was his marriage at a very early age, when everyone was opposed to the idea. He's still married to the same woman and still talks in a defiant tone about those who advised them to wait. For other defining moments, I would point to his time in the military during the Vietnam War. He was sent to East Africa for very memorable and life-shaping years that he still looks back on with fondness and wonder. I would also point to his memories of the farm crisis, when he lost his job and found another one by putting an ad in the Des Moines Register Classifieds section announcing his willingness to work.
Except for his years in the military, Ginsburg is a life-long Iowan. He graduated from high school in Ottumwa in 1964. Eighteen year-olds were being sent to fight in Vietnam, but the voting age and the drinking age was still 21. You had to be 21 to see an R rated movie like "Rosemary's Baby" that came out when Ginsburg was at basic training.
"(The voting age) is the first thing I ever wrote a congressman about," he said.
At the time, 21 was also the age of consent for a man to get married. David wasn't old enough when he married Sharon and had to get his mother's signature.
He left the University of Iowa after a year because he wanted to be a computer systems analyst and the courses he needed were being offered somewhere else – at Indian Hills Community College in Ottumwa. "My hometown was on the cutting edge," he said. He got his associate degree and joined the military. That degree made him a perfect fit working for the U.S. Army Security Agency at Kagnew Station in Asmara, Ethiopia (now Eritrea).
Ginsburg has a vivid memory of the day he went to Fort Des Moines for his physical. There was a crowd of protesters four and five people deep and he was escorted by two federal marshals, one on each side. "It was my first dose of reality about what I was doing," he said. "They were calling us names. I was 20 and I joined to serve my country." Ginsburg grew up in a liberal, progressive family, he said. During World War II, his family took in a Japanese family because they weren't allowed to live in near the coast in California. "They needed a place to stay in the Midwest." His parents taught him there were two sides to every story and when he looked at those shouting Vietnam protesters, "I knew what I was doing and I felt right about it. But I also knew they had a different point of view," he said.
Kagnew Station was a Cold War listening post. Any non-NATO Middle Eastern country was fair game, Ginsburg said. He worked 10- and 12-hour shifts sifting through reams of encrypted Morse Code. "My main area of expertise was Somali."
His wife saved enough money for a plane ticket and joined him in Asmara and his daughter was born there. They lived in a compound three blocks from Haile Selassie's winter palace. Living there gave Ginsburg a life-long appreciation for other cultures and an awareness of how wasteful Americans can be, especially with water.
The family returned to Iowa in 1971. "We missed Iowa. We came back for the education, for the change in seasons and for family." Ginsburg finished his degree in business administration on the GI Bill at Parsons College in Fairfield.
"We were a strain on our parents when we came back," he said. "We were different people than when we left three years before. We were independent and self-sufficient.
"We paid our dues and now we wanted a piece of the American Dream."
By the '80s, Ginsburg had risen through the ranks and was a plant manager at a company that built hog sheds in Kalona, Iowa. When the recession hit the Midwest, Ginsburg was the last employee to leave the building. "I locked the doors and walked the keys to the bank."
That's when he put the Classified ad in the newspaper "Job Wanted," and he got a call from F.A. Wittern, inventor of the vending machine. "He said, 'Let's go for a ride.'" Soon Ginsburg had a job another job.
His career eventually brought him to Davenport, where he and his wife chose to stay after retirement.
"One of the things I asked myself when I retired was 'What have I accomplished in my life? What are the absolute truths that I know?' You're born and you die. Beyond that, every other belief I have falls under the category of what other people told me. Every generation has another generation's history to deal with. If we aren't making the world a better place, we are complicating it for the next generation."
Autumn Phillips is the executive editor of the Quad-City Times. If you want to be part of this "What They Don't Know About Us" series on what we believe and why we believe it, email aphillips@qctimes.com or call 563-383-2264.