Alexander: Six days, 800 jobs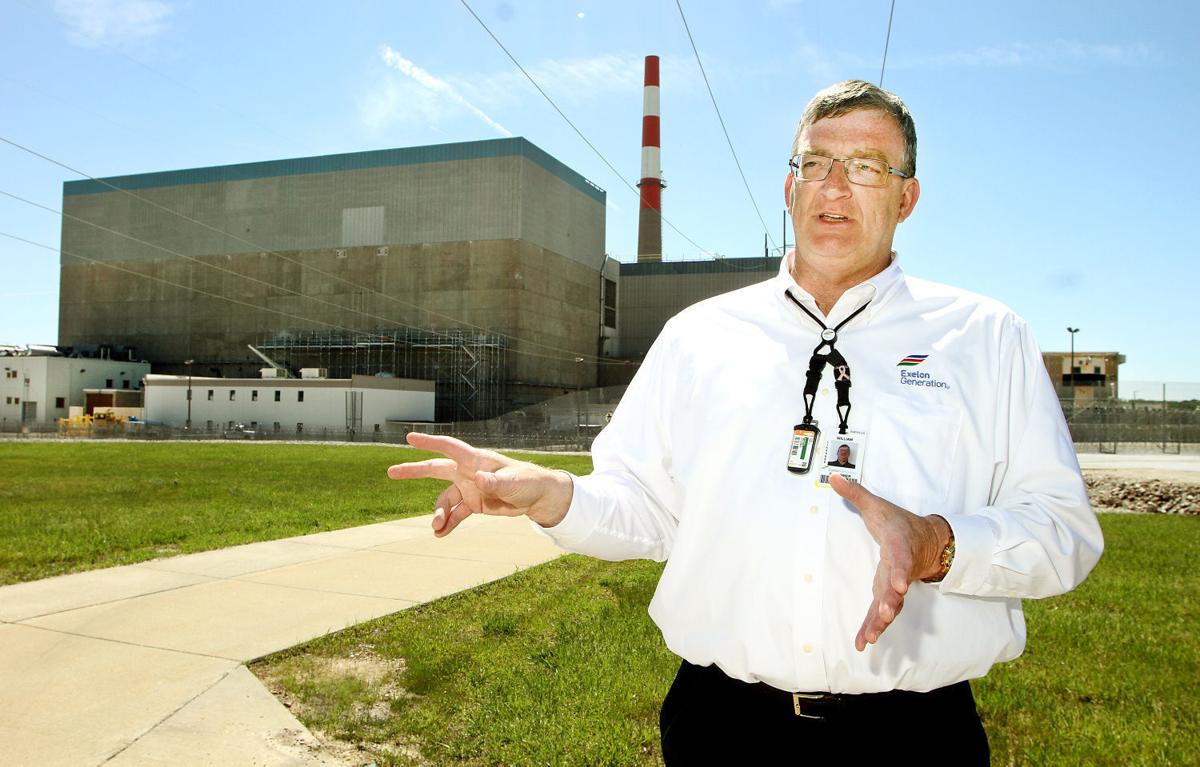 Everything's harder in Illinois. 
Energy giant Exelon is making one-last push to save its foundering nuclear plants in Cordova and Clinton, Illinois. Exelon CEO Chris Crane told investors this spring that the plants would close if the Illinois General Assembly didn't OK a rate hike and subsidy. 
That billed stalled in the state Senate Energy Committee amid substantial pushback from groups such as the Clean Jobs Coalition, which includes member organizations dead set against nuclear power. Exelon responded by taking initial steps toward decommissioning the two plants. 
But Exelon officials now say that there's one final six-day window to recognize nuclear power's role in Illinois's zero-emissions portfolio: November's veto session.
This is Illinois, after all, and so negotiations to save 800 jobs and millions in property taxes in Rock Island County might be devolving into another spat between Gov. Bruce Rauner and Speaker Michael Madigan. Or, at least, the two sides are trying to gauge where the other one sits. 
"The first question we get from the speaker's office is, 'Where's the governor?'" Exelon executive Tim Hanley said last week during a meeting with the Quad-City Times editorial board. "The governor's office asks, 'Where's the speaker?'"
In August, Exelon won the lucrative zero-emissions designation in New York. The decision by the New York Public Utilities Commission will pump $965 million into Exelon's coffers over the next two years and keep its plants running. Exelon immediately purchased another nuclear plant, following the commission's adoption of the Clean Energy Standard, requiring 50 percent of electricity come from carbon emission-free sources by 2030. Hanley said that Exelon hopes to get something very similar approved in Illinois.
But the New York deal had two major differences from what is now being hurriedly assembled in Springfield:
The legislature had nothing to do with it.
The governor was a forceful supporter of the plan.
Nuclear has grappled with competition from heavily publicly subsidized wind and solar operations for years. An influx of cheap natural gas hasn't helped, either. 
Gov. Bruce Rauner has repeatedly declined to comment on the Exelon drama. Democrats in the General Assembly find it ironic that they are being asked to save hundreds of union jobs in a Republican-held Senate district, while Rauner continues to do battle with public unions. 
Rauner might have no option but to give in, if Quad-Cities Generating Station is to survive 2018. And Democrats know it.
"I see this as an opportunity for Gov. Rauner to show leadership on the issue and recognize that labor and business have shared interests," said Sen. Mattie Hunter, chairwoman of the Illinois Senate Energy and Public Utilities Committee.
But Southern Illinois's passion for coal looks to be skewering any hope of a bill touting "clean energy." 
Lawmakers have said that a bailout for a coal-fired Dynergy plant in Southern Illinois would have to be part of the overall package, Hanley said. That's sure to be another strike against any sweeping energy deal, as far as the influential Clean Jobs Coalition is concerned. 
So, in a nutshell, there's a proposed rate-hike that would include cash from taxpayers in the mix. There's a politically prescribed bailout for a coal plant just to get any package out of committee in the House. The governor has done little but waffle. And the entire thing hinges on a six-day veto session, three days on either side of Thanksgiving. 
It's a lot of pieces to jam together in a few days, especially in Illinois.