It was a frenetic year for Iowa's Legislature. For the first time in two decades, Republicans wielded total control over Iowa government, and they didn't hesitate to use it, pushing a conservative agenda that would be familiar to any resident of Wisconsin or Kansas. 
Some of it we liked. Much of it, we found troubling or baseless. But lawmakers on both sides of the aisle made a lot of promises. Republicans limited local restrictions on firearm possession, restricted abortion access and hammered through voter ID. The gutting of Chapter 20 collective bargaining was a significant change to how state and local governments interact with employees. These are weighty changes that will affect the day-to-day lives of thousands of Iowans.
Welcome to our 2017 Legislative Report Card. Grades represent a blend of a lawmaker's legislative accomplishments, promises kept and, of course, our opinion of said accomplishments. We freely admit the system isn't perfect. Republicans and Democrats are held to different standards, due to the GOP's total control of both chambers. Even so, it's the mettle of a member of the minority that's tested when looking to make deals and influence a piece of legislation.
Iowa Senate
Roby Smith (R)
Grade: B+
Perhaps no Quad-Cities lawmaker had a more intriguing and active year than the Republican from Davenport. 
Smith pledged to address the inequity in Iowa's school funding model that's hampering poorer districts, including Davenport and Maquoketa. Smith and Senate Education Committee Chairwoman Amy Sinclair attempted to do just that. Sinclair's name sat atop the proposed fix, which would have equalized per-pupil state aid over a decade. Smith carried the short-term Band-Aid that would have made the whole thing workable. He also championed Sinclair's bill in Des Moines and in-district. All that work garnered passage of the school equity bill in the Senate. Smith's short-term fix stalled, though. At the end of the day, the entire package went nowhere. House Appropriations Committee shelved it amid plunging revenue projections.
But Smith also sponsored voter ID in the Senate, a promise kept by Republicans. But even its most ardent supporters couldn't justify the need for the regulations on access to the polls. It was all about responding to perceived illegal voting, they said. Translation: It's a bill in search of a problem. By all objective measures, the voter ID bill will hurt more than it helps, especially by making voting even harder for poor, minority and elderly populations. Unsurprisingly, voter ID swept through both houses and was signed by Gov. Terry Branstad. 
Smith kept his promises. Some of them just happened to be more rational than others. 
Jim Lykam (D)
Grade: C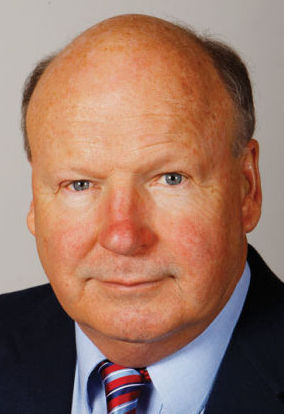 Lykam's first session in the Senate, following a special election that vacated his House seat, was a relatively quiet one. Lykam's most notable moment came during a committee debate about traffic cameras. A lot of lawmakers -- on both sides of the aisle -- aren't fans of traffic cameras. Many cite apparent abuse of the technology in cities, including Cedar Rapids, that prefer to generate revenue through speed traps than actually promote safety.
Davenport claims to do it right. And Lykam defended traffic cameras, though, he could have done it more elegantly.
"If you don't speed and you don't run a red light, it doesn't take your picture," he said.
Lykam's voice was largely absent on abortion, guns and substantial rollbacks of the state's collective bargaining law.
Mark Lofgren (R)
Grade: B-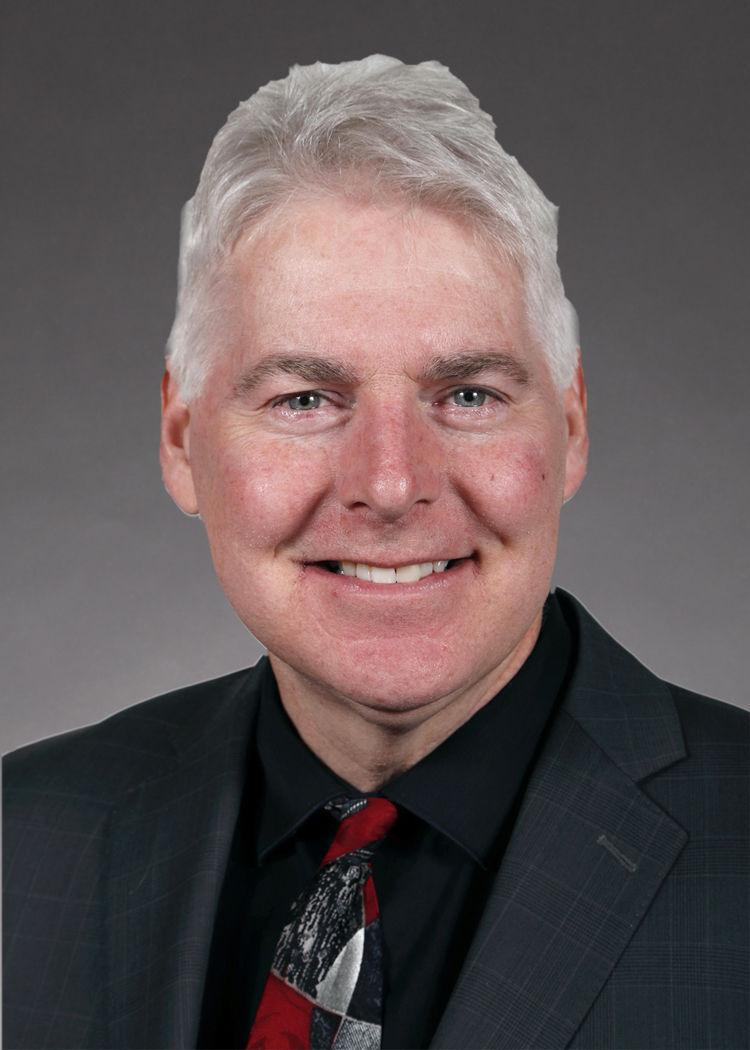 Lofgren was adamant in is opposition to boosting sales tax to fund water quality initiatives. A proposal to do just that didn't go anywhere in either house. Promise kept. 
What Lofgren failed to do was champion an alternative plan to tackle the very real water quality issue. 
Otherwise, Lofgren's return to the Statehouse after an absence of several years was an uneventful one. He voted with his party on all big-ticket issues. Vice chairman of Local Government Committee, Lofgren's greatest potential for influence would have been during debates on Chapter 20 collective bargaining and the rollback on gun regulations at local public buildings.
Overall, Lofgren voted as he said he would. 
A little more vocal independence would be appreciated. 
Rita Hart (D)
Grade: B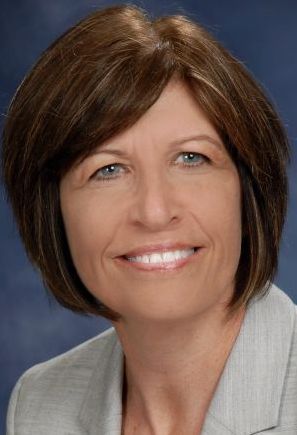 Hart had an active session, spending most of it in doomed battles against a wave of Republican-driven legislation.
Hart was out front on nearly all significant pieces of legislation. She built the argument against the various proposals with skill. That's about all one can ask from a Democrat in such an environment. We disagreed with Hart on the Chapter 20 legislation, ultimately concluding that it would end up being a good deal for taxpayers. That said, her willingness to pick a fight, especially in the face of sure defeat, is precisely what we expect from a member of the minority. 
Iowa House
Phyllis Thede (D)
Grade: B-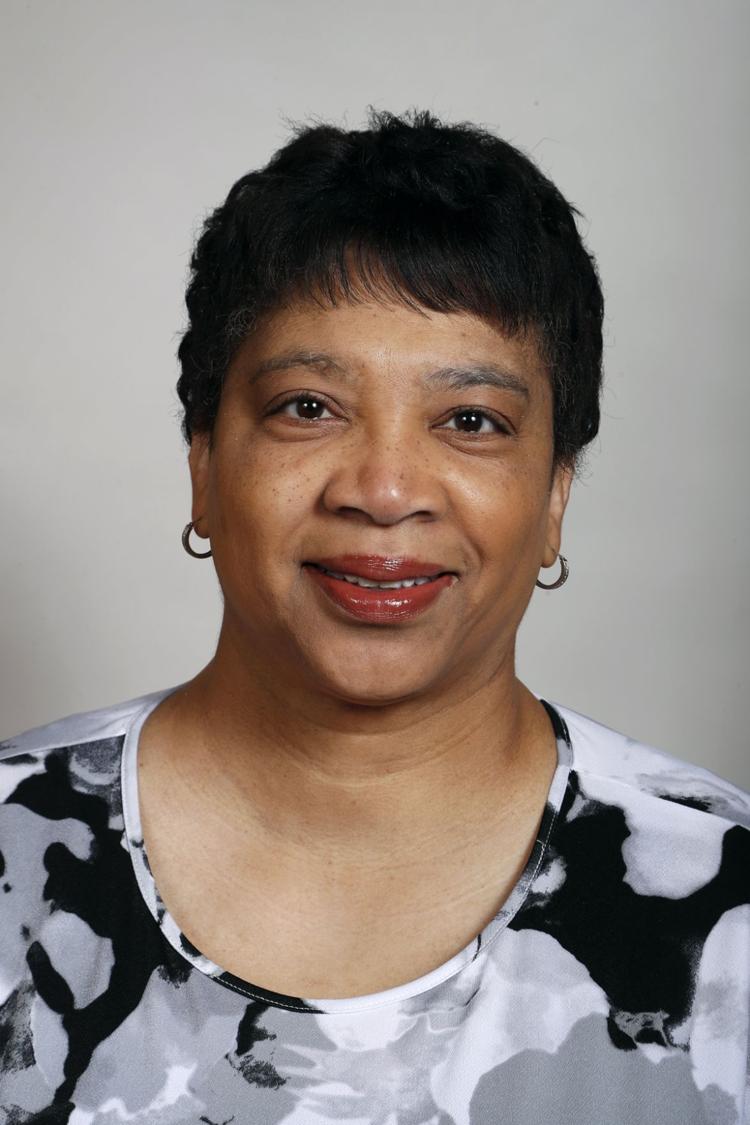 It's an understatement to say Thede wasn't in love with the fix for school funding inequity that came out of the House. In fact, you'll read something similar to this under several forthcoming names.
Thede didn't like the 10-year rollout, in particular. But, frankly, such a package was the only politically feasible path forward. Perfect? No. Doable? Should have been.
Thede, like several members on this list of House members, sits on the Appropriations Committee. Thede did say that she'd support the bill if it made it to the floor. But she certainly didn't advocate for it. Thede's lukewarm support -- and that of several House members on this list -- doomed the Senate package that could have started to right historic inequity.
On the plus side, Thede's fruitless argument against the gun bill's "stand your ground" provision was among the most compelling offered. One of a very few black members of the Iowa Legislature, Thede spoke with conviction when she rightly surmised that the new law would disproportionately target minorities. It was here where Thede found her voice. 
Gary Mohr (R)
Grade: B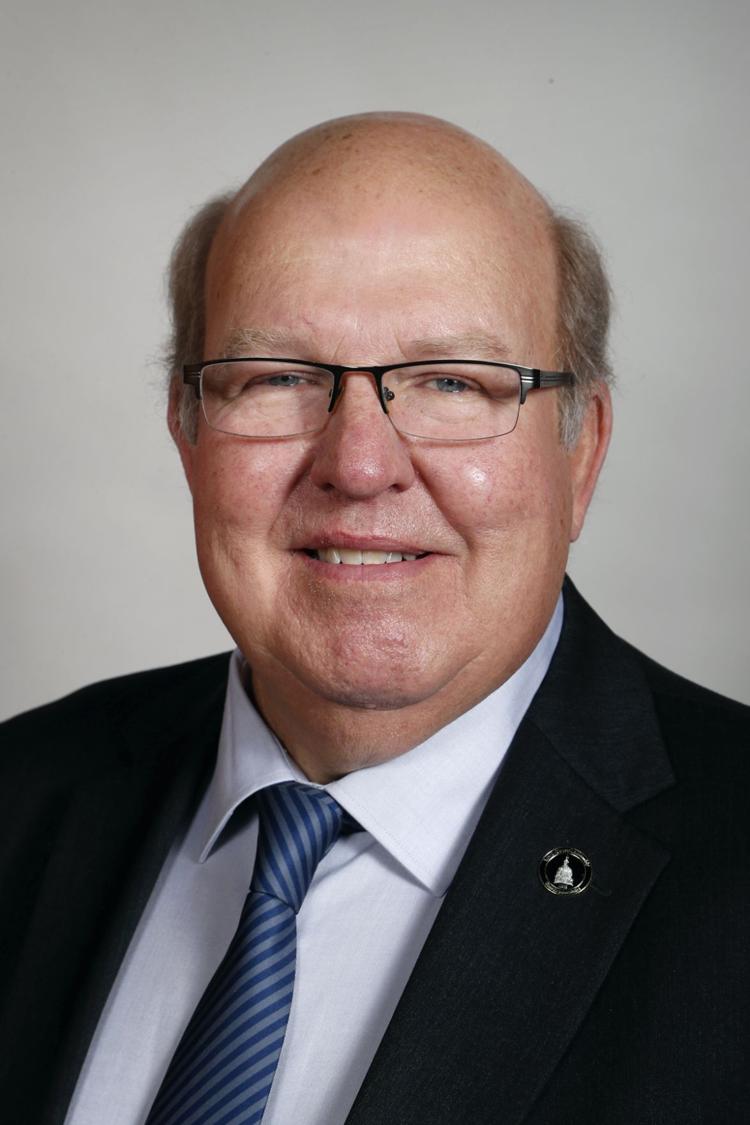 Mohr's first session in the Legislature was an eventful one. Like most Republicans, he took substantial heat from unions prior to the Chapter 20 vote. He was also peppered with questions about the gun bill at forums.
Mohr deserves credit, though, in that he showed up, took it and had the debate. That's more than can be said for too many lawmakers. In at least one instance, he was invited by a public employees union to a forum to following day. He went. He got blasted. He responded.
What wasn't so pretty were his defenses of the gun legislation. When asked, Mohr tapped the "good guy with a gun" defense, which didn't go over well at a Davenport public forum.
Legislatively, Mohr's freshman status left him largely confined to the backbenches. And, like Lofgren, he stuck with his caucus as it rammed through its agenda.
That said, Mohr proved himself more accessible than most. That certainly counts. Hopefully, that trait remains as his influence grows. 
Cindy Winckler (D)
Grade: C
Winckler is sharp and serious. And, she's also a member of a relatively powerless Democratic House minority.
It's kind of a waste of talent.
That said, the Senate school equity bill was, perhaps, the most significant piece of legislation for the Quad-Cities this year. Like Thede, Winckler opted to tear it down instead of offering strong bipartisan support. 
No, the 10-year rollout wasn't ideal. Nor was the relatively modest normalization levels at the front end. But it remained the best viable option yet to right the inequity in school funding that treats Davenport students as second-class citizens.
Again, a lawmaker sitting on the critical Appropriations Committee did more harm than good on such a key issue for her district. Grudging bipartisan support from the likes of Winckler, Thede and Norlin Mommsen was never going to be enough. Only a full-on bipartisan push could have forced the bill out of Appropriations and onto the floor.
Ross Paustian (R)
Grade: C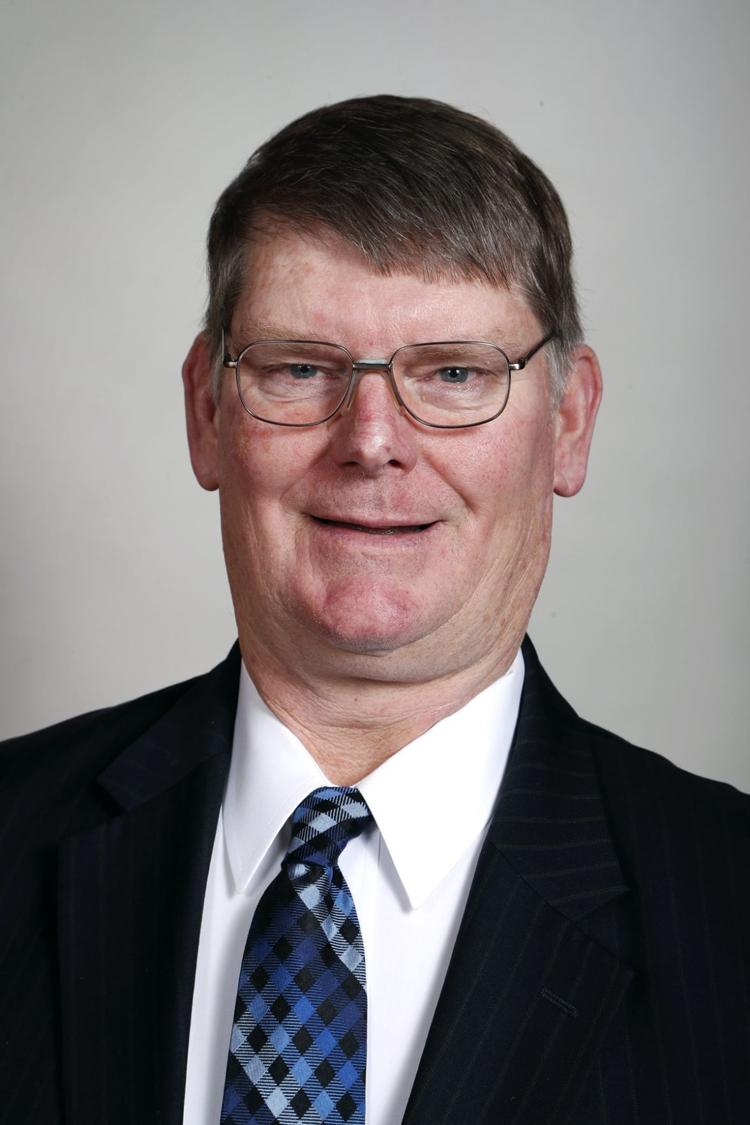 Paustian's most significant bill, a repeal of Iowa's bottle deposit, stalled because it wasn't fully baked.
It was a good move. Perhaps grocers have an argument to make about the headaches of managing bottle returns, but the pitched alternative had too many holes. It's amazing how much good those nickel refunds have made. Litter has diminished since recycling programs were instituted. It's basically an incentive to clean the community.
Paustian's task over the coming months is to draft a program that wouldn't diminish those returns. 
Paustian, however, was strikingly silent on the school equity bill. It's a little odd since, last year, he carried legislation that would have helped the issue in the extreme short-term. 
Norlin Mommsen (R)
Grade: B-
Mommsen had an active session. He sponsored the House version of the sweeping gun bill. A member of the Appropriations Committee, he was also knee-deep in the budget slashing at the session's end.
We don't agree with Mommsen's position on the gun bill, particularly the "stand your ground" provision. It's dangerous and unnecessary. It's also a big win for a segment of his constituents.
That said, even the gun bill had its good parts, among them crackdowns on third-party gun buyers purchasing weapons for someone banned from owning a firearm.
The session end hack-and-slash, though, is without any upside. Republicans in both chambers cut important programs and hammered Iowa Regents, a move that will, in effect, shift even more cost to students. Also, the targeted cuts to important research programs at state universities are troubling. Mommsen didn't individually craft the draconian cuts -- caused by an unwillingness to kill devastating tax breaks for big business -- but he did support them.
Monica Kurth (D)
Grade: C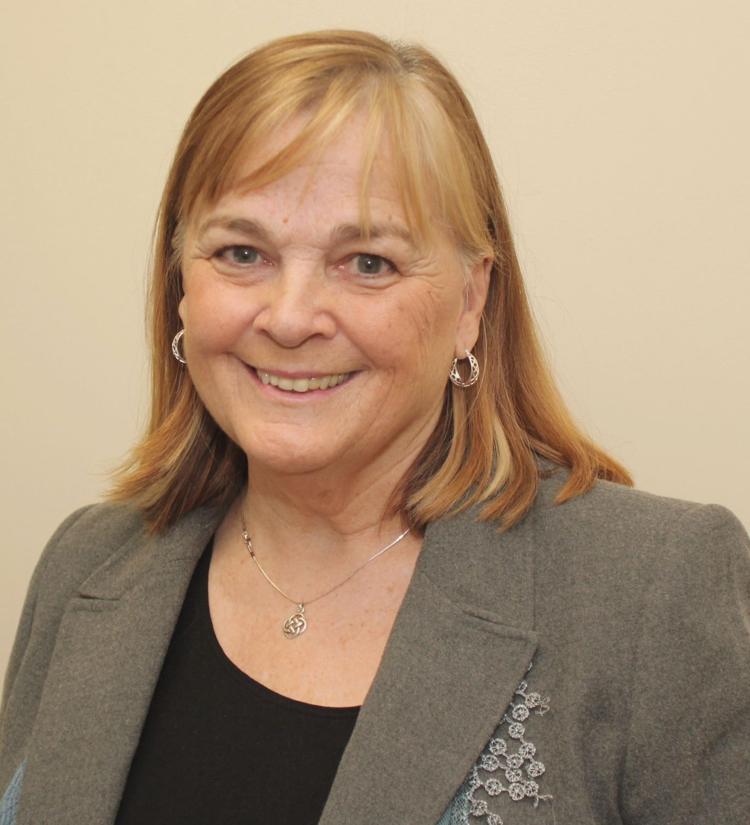 Kurth had a relatively quiet session. That's to be expected. She's a Democrat in the Iowa House and a freshman. 
She's clearly learning and establishing credibility within her own caucus. It takes time.