The drunkest states in America: A stiff competition
It's no secret that the U.S. loves its booze. Whether it's enjoying a good cocktail party or indulging in drinking games, Americans take any excuse to relax and throw back a few. But recent studies suggest we might be imbibing more than we should, especially in these top-ranking states.
States were ranked by the highest apparent alcohol consumption per capita, according to the National Institute on Alcohol Abuse and Alcoholism's 2015 report. The report breaks down each state's consumption of beer, wine and spirits, then calculates the average total consumption.
Tags
This March take a dramatic trip with Mozart and Beethoven to Germany & Austria with the Quad City Symphony Orchestra. Get your tickets TODAY!!!
Discover treasures from your past in our archives. Explore millions of pages from Davenport-area newspapers for just $7.95.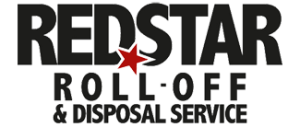 Red Star Roll-Off and Disposal Service