Photos: The Bavarian finger wrestling championship
Competitors hook their fingers through opposite sides of a small leather loop. The winner is whoever can pull his opponent across the table first. Dislocated fingers are common.
Discover treasures from your past in our archives. Explore millions of pages from Davenport-area newspapers for just $7.95.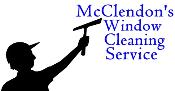 McClendon's Window Cleaning Service