Serving the Quad Cities and Chicagoland areas
Moline
,
IL
61265
Last Updated: June 29, 2017
| | |
| --- | --- |
| Sunday | Closed |
| Monday | |
| Tuesday | |
| Wednesday | |
| Thursday | |
| Friday | |
| Saturday | By Appt. Only |
Special hours: I am serving a 300 mile radius for your convenience. For more information or to schedule your session, call 309-269-5013.
About Francescon Portraiture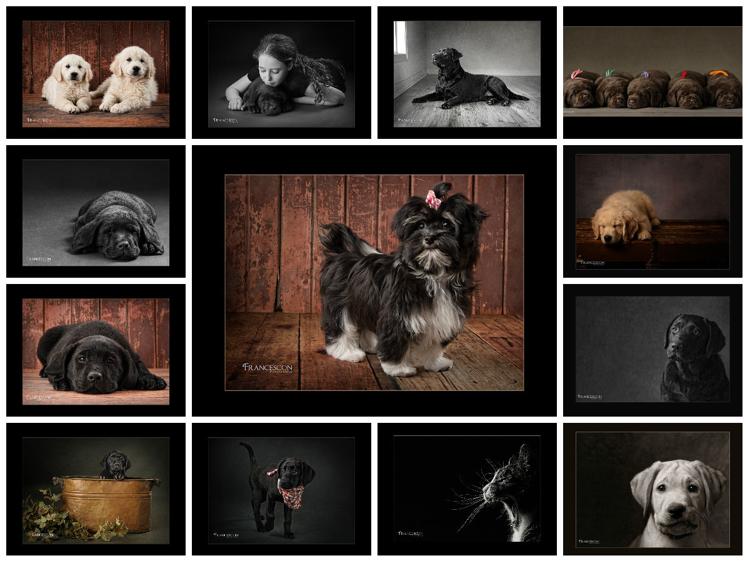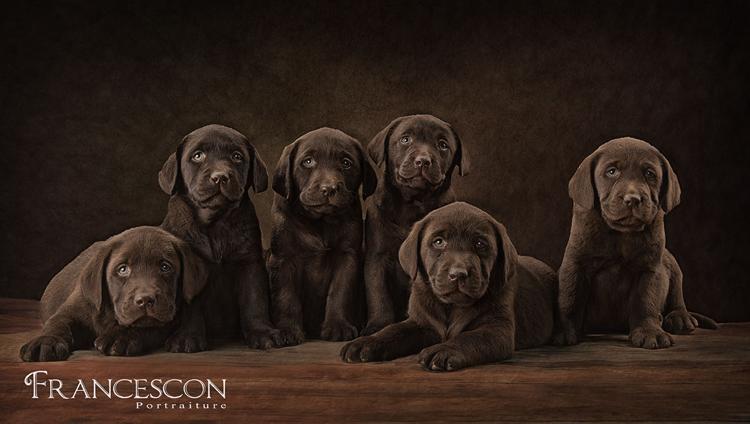 Artist Bio
Lisa has been capturing the relationships and personalities of families and children with her camera since 2004. Over the past three years, her focus has changed and her primary client now has fur, a tail and whiskers. Lisa spends her time creating portrait art of family pets, as well as service and therapy animals.
In her studio, she creates a warm and loving environment for pets and works with their owners to create heirlooms that will be treasured in the years to come.
Lisa holds a Master's Degree in Education from Western Illinois University and taught in the public schools for many years. She continues to teach photography classes in her studio covering a wide range of topics. Her class sizes are small so she can offer her students a hands-on experience and individual attention.
Lisa is a Certified Professional Photographer and has been awarded the Master of Photography and Photographic Craftsman degrees through the Professional Photographers of America. She is a member of the American Society of Photographers, one of the most prestigious photographic associations in the world and an association that must be invited into through photographic achievement.
Among her many awards and accolades, Lisa has been recognized as one of the top 10 photographers in Illinois in both 2015 and 2016 from the Associated Professional Photographers of Illinois.
You can view her pet portraiture at www.momentsbylisa.com
Check out all the fun at lisafrancescon.wordpress.com/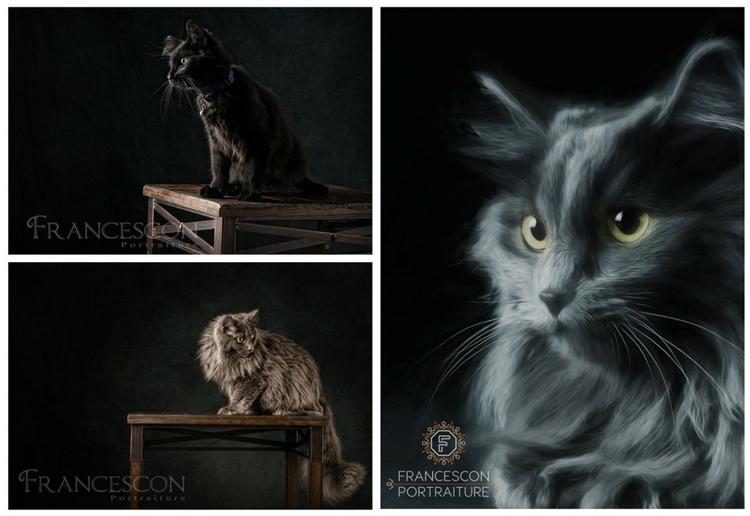 Class Days
Classes are $79 and include a technique guide, complimentary workshops that are offered during the summer months, and access to a private Facebook group where the learning continues. Classes are geared towards college students and adults.


Digital Photography 101: Saturday, August 19th 1:00 p.m. – 5:00 p.m.
Have a dslr camera? Want to know what all the buttons mean? Lean how to maneuver your way around the camera and build your confidence so you never miss those treasured moments. Topics covered will include aperture and Shutter priority, ISO, lenses, white balance, using your flash, and choosing your lens.


Composition: August 24th, 1:00 p.m. – 5:00 p.m.
Learn basic composition techniques that will enhance every image you create. We will cover the rule of 3rd, cropping, how to use leading lines, and of course, making sure you don't have a tree growing out of your subject's head.


Lighting – September 9th 1:00 p.m. – 5:00 p.m.
Learn how to work with all light sources and light modifiers. When you leave this class, you will know how to find your main light source and how to use it in a variety of situations.


Shooting in Manual Mode September 16th 1:00 p.m. – 5:00 p.m.
Take complete control over your camera as you use the ISO, aperture and shutter speed to produce correctly exposed images in all types of lighting environments.


Working in Layers – Saturday, November 4th 1:00 – 5:00 p.m.
Dive into the world of Photoshop as you learn how to use layers, masks and enhance your photos. You will need a laptop with Photoshop CC or Photoshop Elements installed.


Halloween Class: September 30th – 5:00 p.m. to 9:00 p.m.
Learn how to photograph all the spooky elements of Halloween. We will start the evening with decorations and costumes and our finale will be the burning of a jack-o-lantern. Tripods and cable releases are recommended for this class.


Photographing the Holidays – Thursday, November 16th 5:00 p.m. -9:00 p.m.
Learn how to photograph the elements of the holidays. This includes trees, lights and even cookies.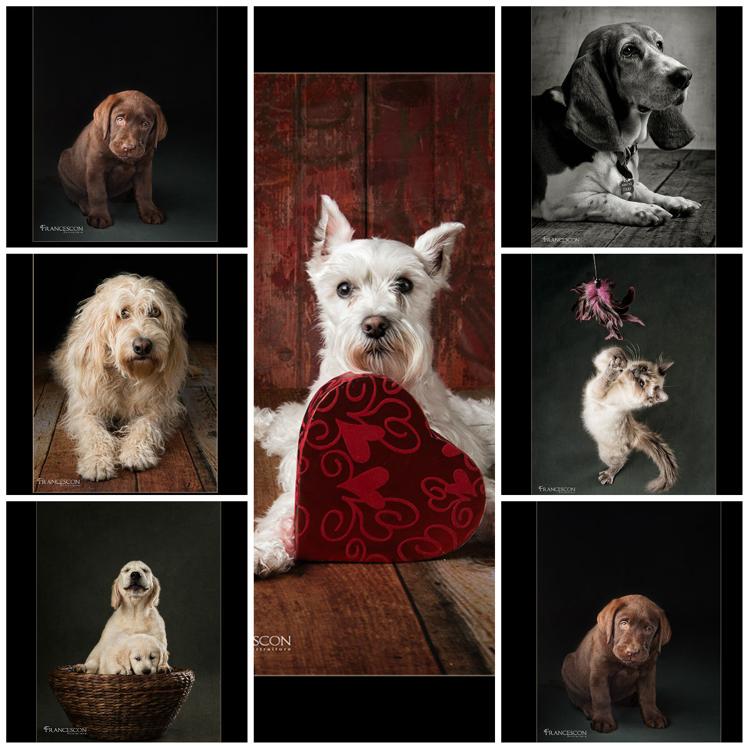 Accepts:

Cash

Check

Discover

MasterCard

Visa
Card is custom designed and will include up to three images.     Cards are folded and printed on linen paper. Cards need to be ordered by November 1st to ensure December 1st delivery.
Use images from a session in 2017 or book a session in which five images will be taken.  If a session is needed, there will be a reservation fee of $75 to hold your date.  The reservation fee will be applied to your final order.
Francescon Portraiture
Serving the Quad Cities and Chicagoland Areas
309-269-5013