131 West 2nd St
Suite 100
Davenport
,
IA
52801
Last Updated: February 20, 2017
| | |
| --- | --- |
| Sunday | |
| Monday | |
| Tuesday | |
| Wednesday | |
| Thursday | |
| Friday | |
| Saturday | |
About Falbo Bros. Pizzeria
Welcome to Falbo Bros. Pizzeria in Davenport!

---

Our pizza is unique. We have combined inspirations from New York style thin crust pizza, Chicago Style deep dish and stuffed pizza to create our own unique style of pizza. We make all of our pizzas the best way, the old fashioned way... our crust is rolled by hand, using dough made fresh by hand every few hours. Our sauce is made fresh from scratch every day. Our philosophy on cheese and toppings is simple... we put a ton of both on every pizza, because being cheap with toppings is for the other guys.




We sell pizza by slice with various styles and flavors. The menu will also include fresh salads, tasty appetizers and delicious hot sandwiches. Food is not the only thing on our menu, select beer and wine will also be available (yay!).




We deliver within a 50 mile radius to satisfy your cravings! If you're nearby or have no plans, why don't you come eat, drink, and relax while getting your groove on to local talent in the Quad Cities on the RME stage!


Our Story

---
Falbo Bros Pizzeria was established on August 1, 1992 in Madison, Wisconsin.

It all started with two college students from the University of Wisconsin. They were forced to eat horrible "college" pizza for 4 years and decided enough was enough. Jason and Rob, the original "Falbo Brothers" decided it was time to take matters into their own hands. They had a simple philosophy: to make the best possible pizza, while charging the lowest possible price.

The idea began sometime during winter break, 1992. About 2AM one early Sunday morning, the Falbo Brothers were searching the phone book for a good pizza to cap off another spectacular night in Madison. As they perused the phone book they quickly realized that there were no good pizza places in Madison. Everything they had tried wasn't good at all. In a stroke of genius they decided to make their own, so off to the grocery store they went. About 3 hours later they had their own pizza... not the best effort, but still better than 100% of the other choices.

Ignoring all traditional business conventions, the Falbo Bros. set out to raise money to open their own pizzeria. Laughed at by the banks, they managed to max out a few credit cards, hit up a few relatives and scrape up enough money to buy some equipment. They struck gold and found a gem of a location (515 University Avenue) right in the heart of campus and the bar scene. The only problem was that it was about 1/2 the size needed for a pizzeria. They managed to use every square inch of the place and got ready to open. They set a start date of August 1, 1992. On July 31st the Falbo Bros. produced its first pizzas. The next day they opened their doors and the rest is history.

"When we first opened, we had no clue. Neither of us had worked in a pizzeria, or restaurant for that matter. We didn't understand anything about the pizza business, or running any business. We were two naive college students. All we knew was that we were going to make better pizza than everyone else and we were going to succeed. The first few months we sent out more than our share of bad pizzas, late pizzas, wrong pizzas, etc. But one thing was clear, people appreciated our efforts. The students at UW had our back, we were part of the student body, two hard working college kids giving it their best shot. People tend to be a little more forgiving and more apt to give a second chance to a business when they know the effort is there. After all, our only goal was to make everyone the best pizza they had ever tasted. I am forever grateful to the students at UW for giving us a chance and standing behind us. By 1993, our second year, most of the kinks were worked out and business soared. Three years later, in 1996 we had our first franchise open in Iowa City. 15 years later I still feel we make the best pizza in town...it's not even close."

Jason Schleip, President
Falbo Bros. Pizzeria, Inc.
Contact Us

---
Feel free to visit our website. To order call us at 563-322-8888 today! If you have any questions or concerns you can also get a hold of us via email. On our website we have an online form you can fill out and send us as well.

Falbo Bros Pizzeria in Davenport hopes to see you at our new location in Davenport. Just ask those that have tried us and they'll tell you how good our pizzas, convenient hours, location, and customer service are. See you soon!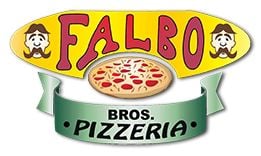 OUR MENU


Accepts:

American Express

Cash

Discover

MasterCard

Visa
Visit us online for a full list of our unique pizzas
Falbo Bros. Pizzeria
131 W. 2nd St., Suite 100
Davenport, IA 52801
Check out our website!
Like us on Facebook!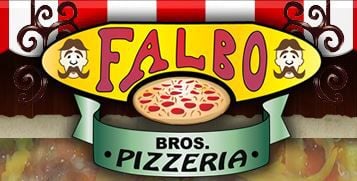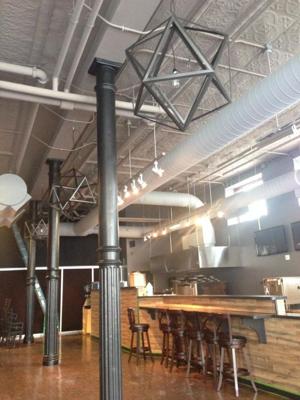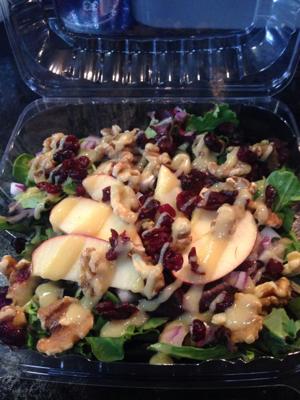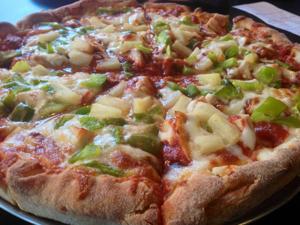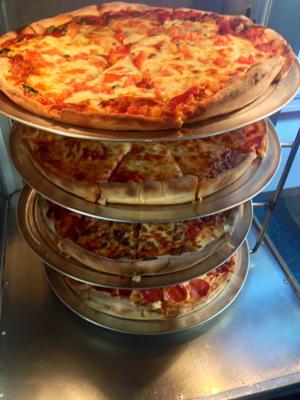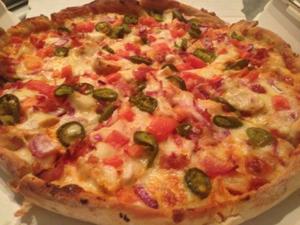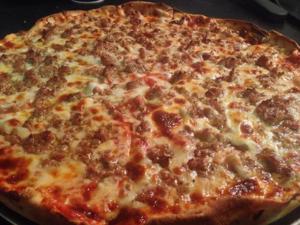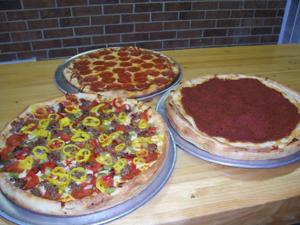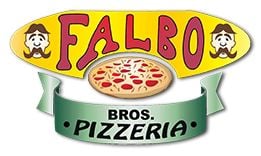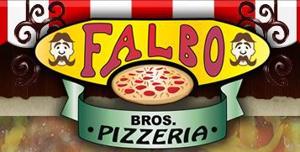 Welcome to Falbo Bros Pizzeria in Davenport!