QUAD-CITY SPORTS HALL OF FAME | JEFF BRADLEY
Hall of Fame profile: Jeff Bradley cherishes one-of-a-kind cycling career
Jeff Bradley used to wait at the edge of the driveway as his dad, Mel, and older sister, Debie, rode off on their bikes on a training ride.
Marlene Bradley, Jeff's mother, remembers it all very well.
Jeff, only 8 years old at the time, wanted so badly to join them.
In about a year or so, he was soon riding with them on long training rides in a sport that 18 years later — in 1987 — would see him ride in the sport's premier event, the Tour de France. Three years earlier, he was an alternate for the U.S. in the 1984 Olympics for the four-man team time trials event.
Bradley, the premier cyclist in the history of the Quad-Cities, will be enshrined May 3 in the Quad-City Sports Hall of Fame in ceremonies at the 36th annual Quad-City Times Salute to Sports at Bettenforf High School Performing Arts Center.
Start on skates

For the Bradleys, cycling was a family affair that really began with speedskating.
Mel Bradley was a speedskater himself on the ponds of Credit Island in his youth. And when his kids were old enough, he took them there and to Vander Veer Park.
It was a different time back then in the Quad-Cities. Winters were generally much harsher and ice on ponds or man-made rinks lasted a good long while.
You go there now in the winter and you might see people feeding ducks, Jeff said.
"When I was a kid, Vander Veer lagoon was just packed with kids skating and playing games and playing hockey," he said.
Bradley seemed to have natural talent as a speedskater and did well, winning the Davenport Silver Skates event at age 7 for the first of many times.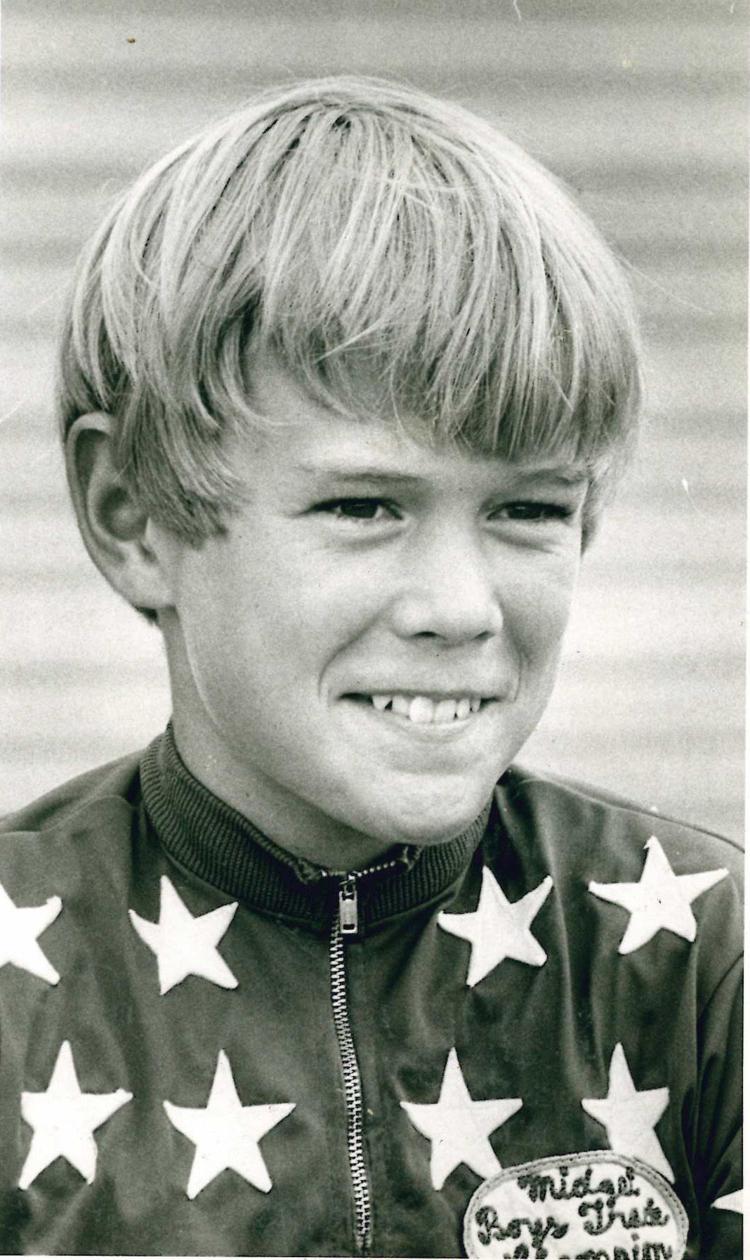 "It was a family affair," Bradley said. "Myself, my younger sister, Jacque, and my older sister, Debie, and my dad, were all the athletes of the family. That was kind of our thing. We went and speed skated."
The family had success locally and then began competing in the Midwest, and the success continued.
Cycling, in its earliest stages, was really just a way to stay in shape for speedskating in the summer, Bradley said.
A visit to the Q-C Bike Club
The family's beginning into cycling was pretty unremarkable.
Mel was asked to attend a Quad-City Bike Club meeting, and when someone asked what the speedskating family did in the summer, he said just boating and things. He was invited to join the club. Things snowballed from there, Marlene said.
"We just gradually got better and better," she said.
And that boy who longed to join his older sister and dad on their training rides, did so, pretty quickly.
Bradley liked to train, his mother recalled. In elementary school, a student could come home for lunch back then in west Davenport, and Bradley did
"He would ride and ride around our block just training," she said of his noon hours. "He just knew he had to train."
In the winter it was back to speedskating and shaving the ponds for a smooth, fast track with a device Mel, a tool and die maker, made.
Doing both sports was common.
"That was the way with a lot of the speedskaters of that era," Bradley recalled. "Eric Heiden was by far the most famous of the group."
Heiden would win five gold medals in speedskating at Lake Placid in 1980, but he also rode the Tour de France with Bradley in 1987.
"It's not that way anymore," Bradley said. "Sports have changed a lot. There are not two-sport athletes (in those sports) anymore. You are either a speedskater or a cyclist. They might cross over a little bit, but they don't compete."
That fact does not bother him, either.
"I get it that things are changing," he said. "It's like anything else."
Bradley was a junior national champion in speedskating at age 10 in 1971. He also took fourth in the 5,000 meters at the U.S. Olympic Trials for the 1980 Winter Olympics, one spot out of qualifying.
Down to one sport
Bradley got to the national team level as a speedskater. But it pretty much ended in 1980 when Heiden lapped him in a 10,000-meter event.
"At that point I was trying to make two Olympic teams, the speedskating and the cycling team," Bradley said. "At the Olympic Trials in Milwaukee or West Allis, I came down with mono and that pretty much shot my speedskating season.
"I remember I was paired with Eric Heiden in the 10,000 meters and he lapped me. That wasn't uncommon then. He gold medaled in all five events, so ..."
Now, it was cycling only. The decision was easy because he was a better cyclist than speedskater, Bradley said.
He had already been excelling in the juniors, always running 1-2 in the national junior titles with friend and teammate, Greg LeMond.
LeMond, who lost one junior national title to Bradley in three years, would later go on to win the Tour de France three times.
Bradley was the junior national road champion in 1978. He won 11 national titles in that sport between 1972 and 1984.
His first big international competition was the Junior World Championships in the late-1970s. Juniors were 17-18 years old.
"We scored some pretty big success there — a bronze medal in 1978 and a bronze in 1979 in team time trials, where four ride together against the clock," he said. "Greg LeMond was part of those teams as well. That's where things really started to happen and move along."
At age 19, they moved to the senior division. Bradley traveled with the senior national team for four or five weeks at a time all over Europe, competing in France, Italy, Belgium and Holland.
"It was fun," Bradley recalled. "It was a lot different back then than it is now.
"You would have to go go the post office and make a call If you wanted to talk to somebody at home," he added. "You would actually get homesick. It was expensive to travel back and forth and you couldn't communicate."
Chasing the Olympic dream
At age 19, Bradley had a goal in sight.
"Pretty much my focus was to make the 1984 Olympic team," he said. "So we spent the next three years from 1980 to 1984 on the Olympics."
The highlight of that time came with a gold medal in 1983 in the Team Time Trials in what was then the very popular Pan American Games.
But Bradley fell one man short of the lineup for that event for the Los Angeles Summer Games of 1984. The U.S. team would win a bronze, and being the alternate, it left him without a medal.
"You always had six or eight guys in the mix," Bradley explained. "They have to go with who's going the best at the time.
"The year before I was probably the No. 2 guy. But then I had a crash right before the Olympic Trials and broke my wrist, and it set me back a bit. I slid down to the fifth guy."
Time to turn pro
Unlike now, back then an athlete could not turn pro and be an Olympian. It was one or the other.
"It was time to go to the next level," Bradley said.
He first made the 7-Eleven cycling team in 1985, touring Europe in races such as the Tour de France, Tour of Italy and Tour of Spain. Being on that first pro team still means a lot to him. But it was not easy.
"For a full team of Americans to show up and start, it was like a European team coming over and playing in the NFL," he said. "It was really strange.
"It was tough. The acceptance was slow to come. But we started getting results pretty early on."
The big step came in the Giro d'Italia.
"That was unheard of for an American team to race a Grand Tour," Bradley said. "To race Grand Tour, they take 18 to 20 teams, so you've got to be one of the top 18 to 20 pro teams in the world. Then each team consists of nine or 10  guys. So, you've got the top 200 cyclists that do the grand tours.
"For us to get accepted and ride the Giro, that was a pretty big deal. And we actually won three stages that year. In year one, we actually had some good success."
One of Bradley's teammates on the 7-Eleven team was Tom Schuler, now the race director for the Quad-Cities Kwik Star Criterium, which runs through the East Village in Davenport and is the former Moline Criterium that Bradley raced in locally long ago.
"Jeff was what you would call in bike racing an all-arounder," Schuler said. "He could climb, he could sprint and he could time-trial, which was rare. Sprinting, those people tend to be a little beefier. Time-trialing, it's you against the clock. Climbing, the climbers tend to be a little skinnier, power to weight ratio.
"But Jeff was tall and skinny and he could sprint. That's a rare combination. Then he had a great tactical sense and sense for the race.  He knew where to be, how to be there. He was such a competitor."
Schuler remembers Bradley the person, well, too.
"He basically is reserved and kind of quiet," Schuler said. "You get on the bike and he's a killer."
He was a great teammate, though.
"In cycling, there's lots of ways you are a teammate," Schuler said. "You can't see it from the sidelines. There's a lot of positioning things, technical things, blocking for your teammates. Jeff was a very selfless teammate.
"He helped Greg LeMond in his career, and he helped a lot of his 7-Eleven teammates."
As juniors, he and LeMond were "a dynamic duo," Schuler added.
Tour de France brutal
Bradley made it to the Tour de France in 1987.
"It is (brutal)," he said. "They do show some of the brutality of it on TV, the guys crashing, the guys getting dropped and falling off the pack.
"But the exciting part of the race is the guys battling to win. They're the only ones who are recovering every day and going out to battle and feeling good.
"It's really brutal on the workers, the other 170 guys in the race that make up the peloton. They are doing the chasing and doing the pace-setting and carrying bottles up to the leaders on the climb.
"The worker roles are tough. It's a hard, hard sport."
The Tour de France averages about 90 to 105 miles a day. Some days on flatter routes, cyclists might ride 130 to 140 miles. Shorter days, involving four hill climbs, might require only 75 miles of racing.
When he was riding, speeds might average mid to upper 20 miles per hour.
Alas, in the 21-day race, Bradley did not finish, falling prone to a fever and virus.
"That was a big letdown for me," he said. "I definitely had good form going into the Tour. I was in the best shape of my life (6-foot, 158 pounds). I was putting out good power and I was super light. Skin and bones and lungs and muscle. That's all you can be when you are an elite cyclist. They put out 500 watts of power for a 20-minute period. That's unbelievable."
Looking back now on getting sick while riding in the most famous cycling race in the world, it is almost more of a disappointment.
"When you are in the moment," Bradley said, "there is nothing you can do about it.
"I had a virus, and one of my teammates had the same thing. And we just got dropped off the back. At that level when you come down with a fever and a virus, you just can't put out the power. You can't stay with the leaders. You are done. It's definitely disappointing."
Of the 200 starters in the Tour, usually only about 140 finish the race. He was back home in Davenport recuperating by the time the race ended.
After his recovery, he finished the season, even returning to Europe. But at age 27 that year, he opted to retire and return home to the bike business.
"It was a young age to retire," he said. "A lot of guys are now just hitting their stride."
The average age of racers now is probably 24 to late 30s, he said. But he had business partners at On Two Wheels, and something to come home to.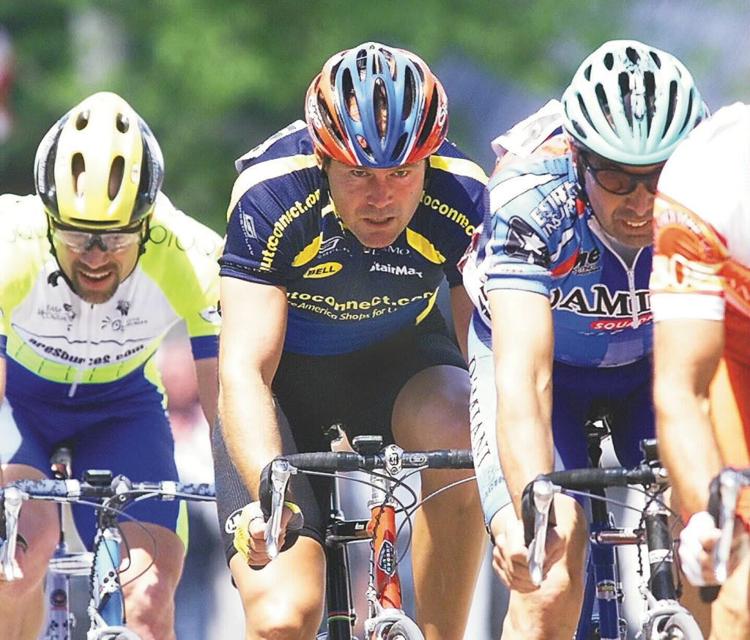 All worth it
To those who knew him back then, Bradley today seems the same level-headed person he was long ago. On Two Wheels is now called Trek Bicycle Store. It's located in Davenport on Eastern, just off of Kimberly Road, and he's been the sole owner for about 10 years.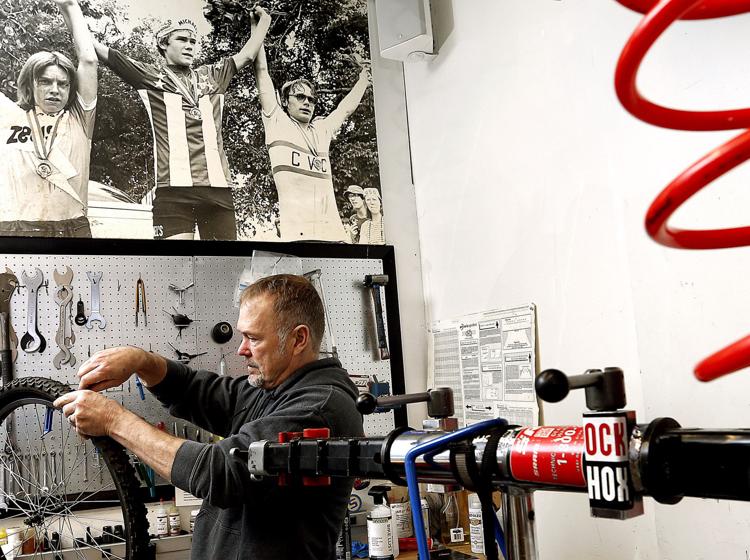 Bradley is very appreciative to the Quad-Cities and the support it gave him when he was a rising star in cycling.
He even appreciates his teachers at Davenport West High School for their understanding when he would miss classes for weeks at a time to train in Colorado.
During his pro career, he made about $25,000 annually. And there could be additional prize money earned in criteriums.
He is very satisfied with his career.
"To do it all from the Quad-Cities, was pretty special for me, too," he said. "I got to see the world."
He never attended college. "My cycling was my college," he said.
Bradley's cycling career ended well ahead of the doping era.
The sport had not experienced the boom it had from 2000-2006 known as the Lance (Armstrong) Effect.
"It wasn't a mainstream sport," Bradley said. "It was a super silent sport. It was a bit of a struggle for me. Being a cyclist required me at age 16-17-18 to spend time training at the Olympic Training Center in Colorado Springs or in Squaw Valley, Calif. So I had to be away from home, away from school.
"That's one of the things I really remember from the support I got. The whole Quad-City Sports Hall of Fame, it's pretty special to me because I did get a lot of support from home. My teachers were very understanding."
He said he's thrilled to be chosen for the Quad-City Sports Hall of Fame.
"It's awesome," he said. "Cycling is not a mainstream sport and to be recognized by the Quad-Cities, I am super honored. It's amazing to look at all the athletes that have actually come from the Quad-Cities. I am thrilled to be a part of that group."
Looking back, the competition and training may have been grueling, plus the sacrifices made while winning more than 150 races, but Bradley is glad he did it all.
 "It was a blast," Bradley said. "I would do it all over again."