After-thoughts from Iowa media day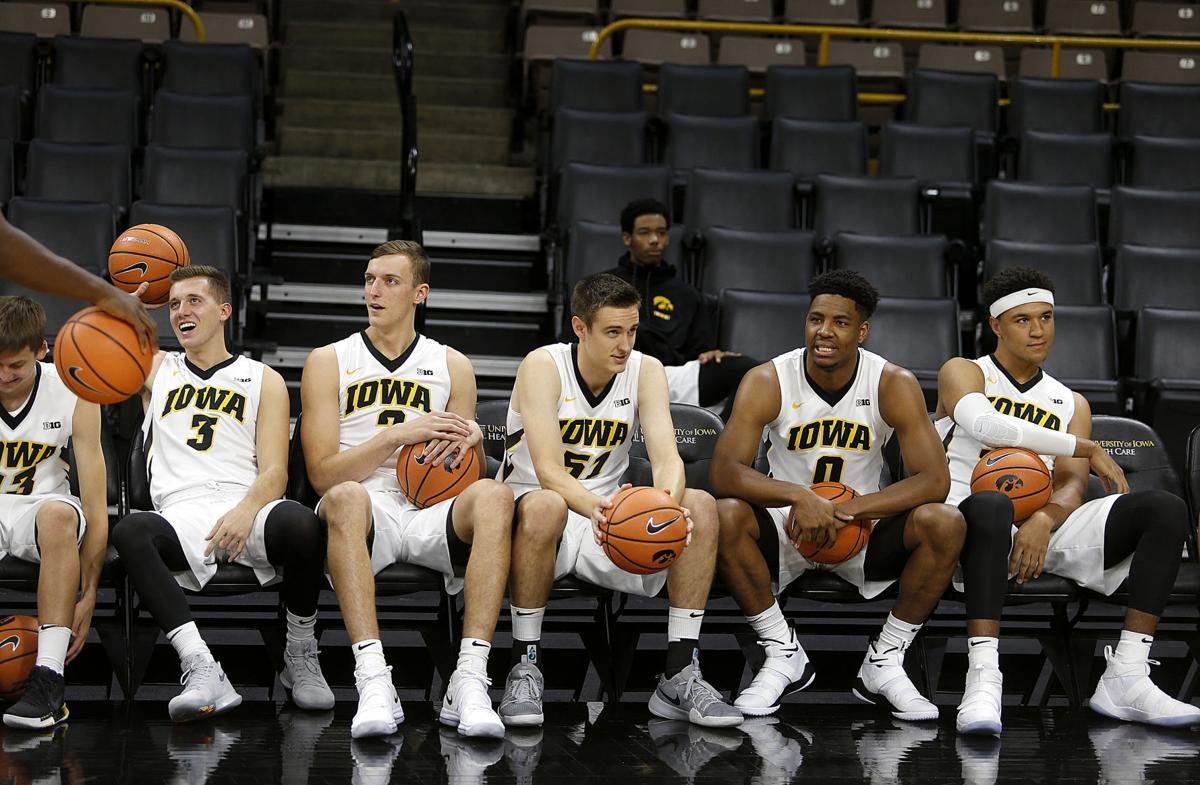 After-thoughts from Iowa's preseason basketball media day regarding the coming season:
Tyler Cook is more athletic than ever
The word is that Cook has improved as much as any player on the team following a freshman season in which he averaged 12.3 points per game and joined teammate Jordan Bohannon on the Big Ten's All-Freshman team. He is rebounding better, has a better grasp of what to do at the defensive end of the court and has expanded his shooting skills to the 3-point line.
And although he already was the team's most explosive leaper, he apparently has even expanded on that.
"When he came here, I didn't think he could surprise me any more than he did with his strength and how high he could jump, but it's almost doubled this year,'' Bohannon said. "It's unreal how much more athletic he's gotten.''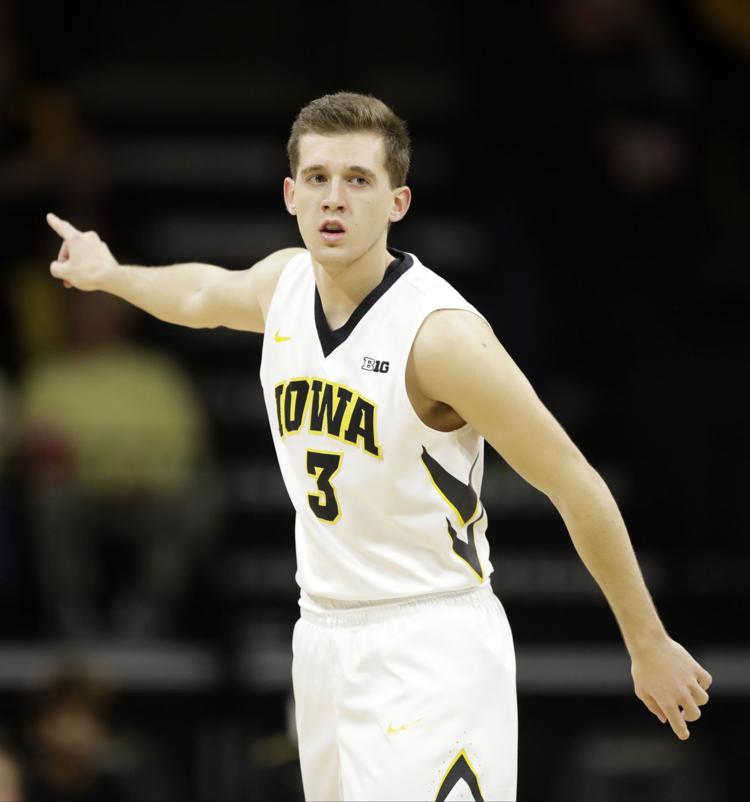 Jordan Bohannon may score a little less
Last season, Bohannon set school freshman records for 3-point field goals and assists and was at his best in the last half dozen games of the season. But he benefitted by playing alongside Big Ten scoring leader Peter Jok, who was the focus of every defense Iowa faced.
This season, Bohannon will be the marked man but he plans to take advantage of that by distributing the ball to open teammates. There might still be nights when he throws in 25 points but there may be other nights where he barely scores at all.
"I just need to keep having the same confidence I had last year and try to use that as an advantage for other teammates, trying to get them open,'' Bohannon said.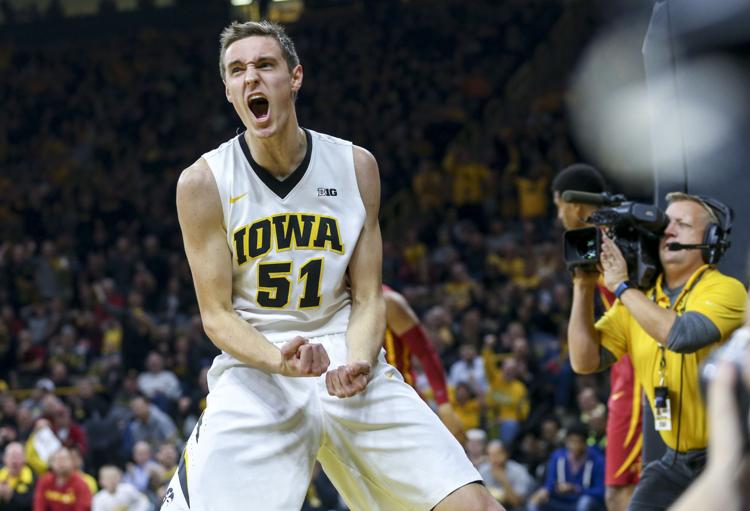 Nicholas Baer could start (maybe)
The former Bettendorf star was one of the Hawkeyes' five best players last season, but the team played significantly better with him coming off the bench. He became the first NCAA player in 25 years to collect 250 points, 45 steals, 45 3-point field goals and 40 blocked shots and was named the Big Ten's Sixth Man of the Year.
Although head coach Fran McCaffery still is intrigued by the idea of bringing Baer's energy off the bench, he admitted he really deserves to start. Baer admitted he really would prefer to be a starter.
It seems likely Iowa will begin the season that way, with him as the starting small forward, but don't be surprised if McCaffery goes back to using him as a supersub again at some point.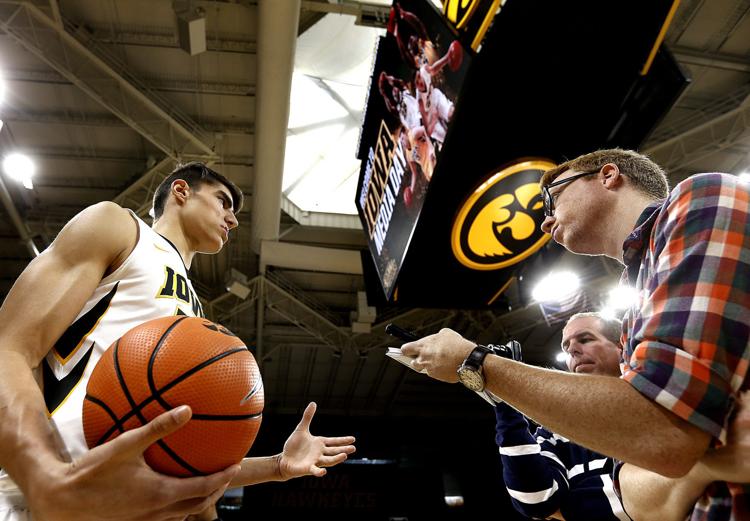 Luka Garza probably will start
The 6-foot-11 freshman led Iowa in scoring in all four games on its tour of Europe in August. He's a monster on the boards, has tremendous hands and plays with an abundance of emotion, and it seems almost a certainty that he will be the starting center.
"He's just relentless and he's consistent,'' said teammate Ahmad Wagner, who started 18 games last season but most likely will go to the bench now. "He's got that fire in him.''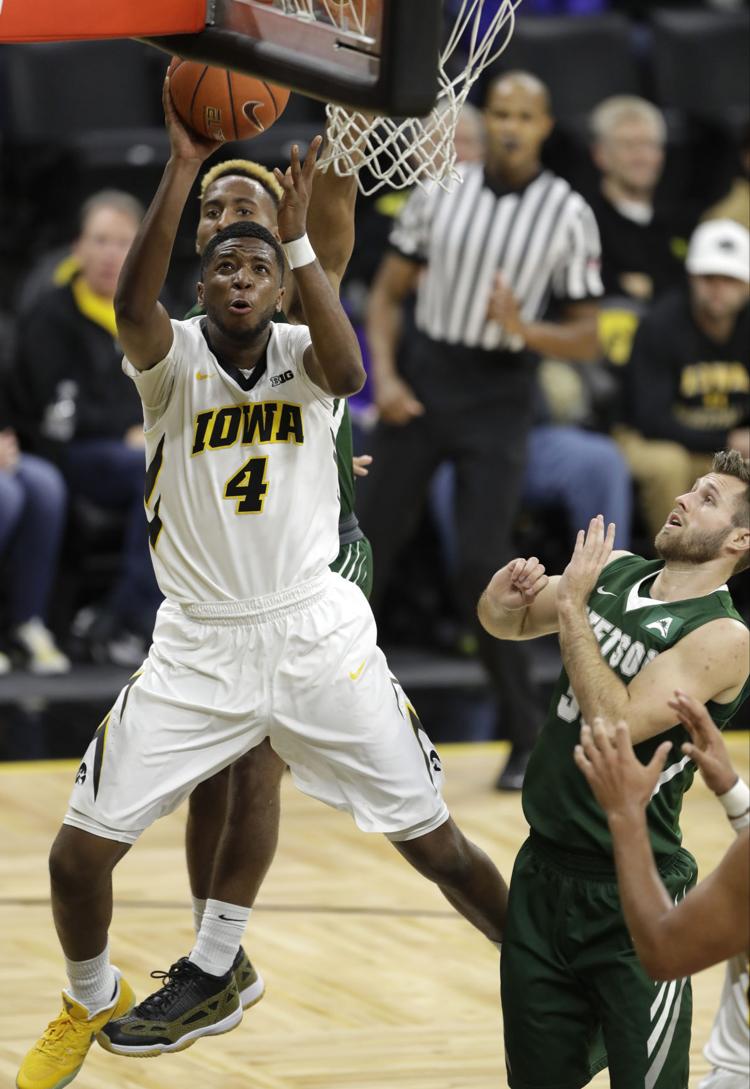 Isaiah Moss's scoring average may double
Moss had three or four of the best halves of any Iowa player last season, going wild in the first half against Nebraska, in the second half against Iowa State and a few other times. But he was a non-factor much of the rest of the time and finished the season averaging just 6.5 points per game.
With Jok gone, Moss said he plans to play with intensity and confidence all the time now. It showed on the European tour as he made 12 of 16 3-point field goal attempts. He said his days of passing up open shots are over.
"I can't do that no more,'' he said. "I'm shooting.''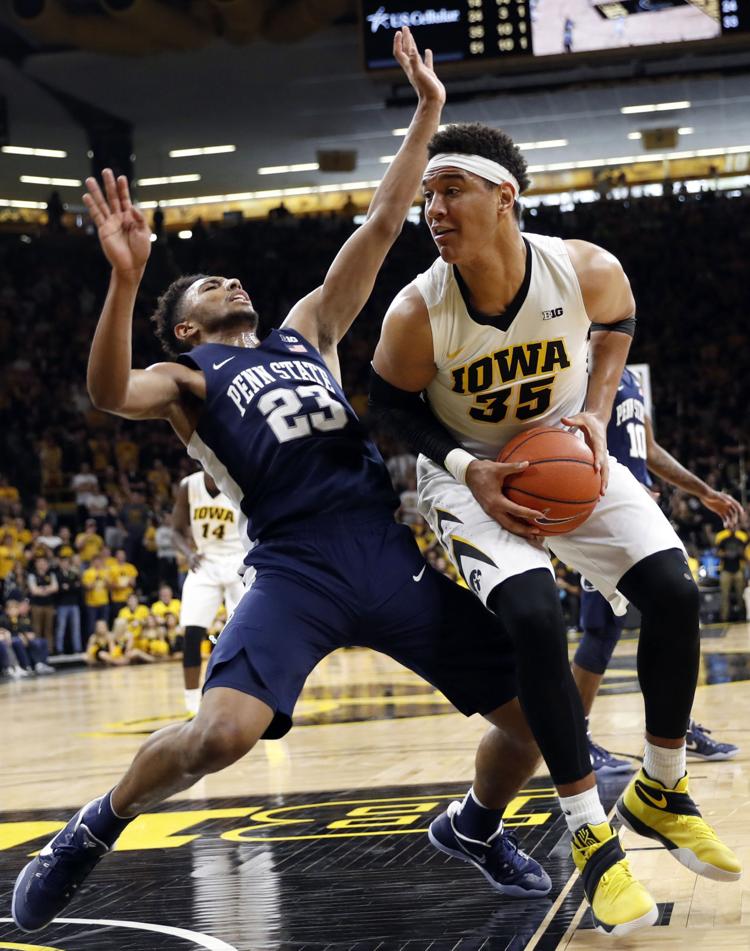 Cordell Pemsl has slimmed down
Pemsl led the Big Ten in field goal percentage for much of his freshman season but at 256 pounds, the 6-8 freshman wasn't exactly the picture of athleticism. After undergoing off-season surgery for a sports hernia, he has completely changed his diet and slimmed down to 234 pounds.
He said he feels better than he has at any time since his sophomore year of high school.
"It's huge for him,'' said Bohannon, one of his closest friends. "You can tell he's a lot stronger, he's a lot more lean. He's going to be able to add a lot more dimensions to his game now just because of how well he can move side to side and up and down the court.''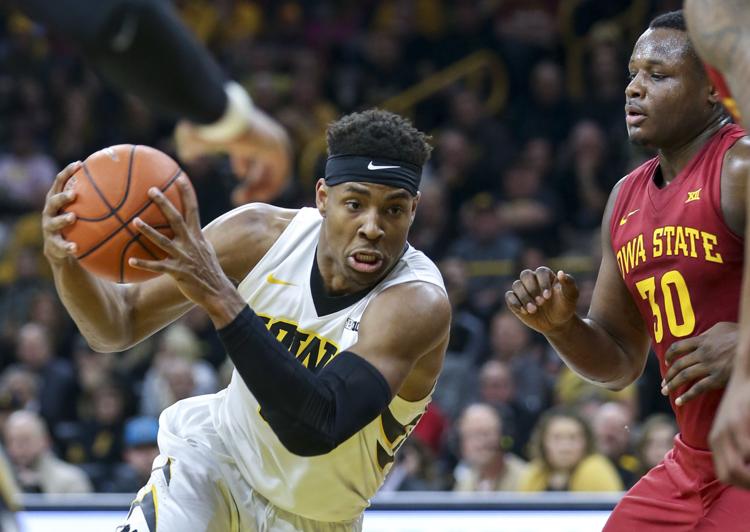 The rotation will evolve from game to game
McCaffery has 11 returning lettermen, 10 of whom played in 28 or more games, plus two outstanding freshmen in Garza and Jack Nunge so he'll be able to mix and match players depending on the situation.
It's obvious that Bohannon, Baer, Cook, Moss, Garza and Pemsl will play a big role in pretty much every game but Nunge, Wagner, Brady Ellingson, Christian Williams, Dom Uhl, Ryan Kriener and Maishe Dailey also figure to make major contributions from time to time, depending on the situation. There may be other games where some of those players don't even get off the bench.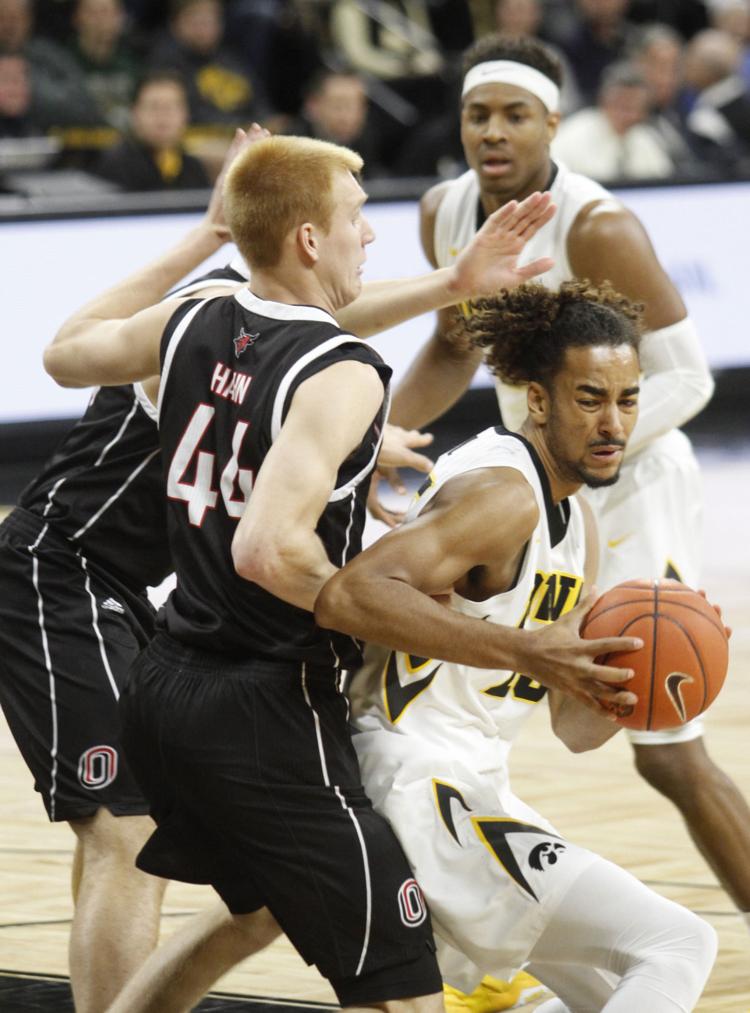 Lots of different players will play the 3
While Baer figures to see much of the playing time at the small forward position whether he starts or not, there could be a wide variety of players seeing action there from time to time.
Williams, who has been largely a point guard until now, could play a great deal on the wing but so could the 6-11 Nunge, who has the shooting and ballhandling skills of a guard. Wagner, who has been strictly a center and power forward until now, said he feels very comfortable defending smaller players. And Uhl, the team's only senior, always has thought of himself as a perimeter player and may now finally get a chance to play there.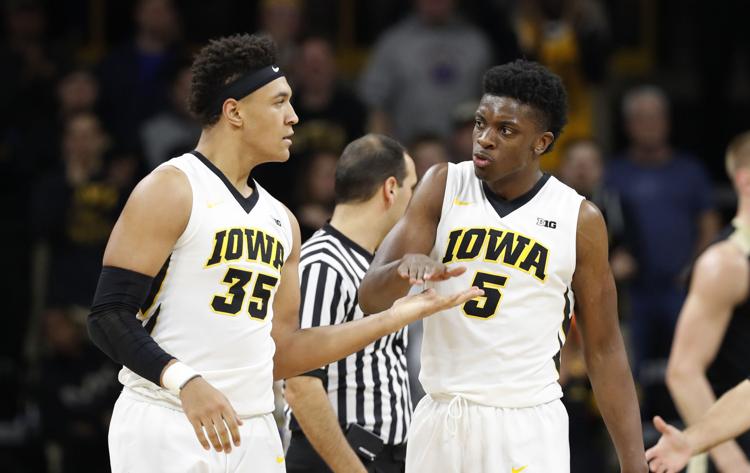 The Hawkeyes will finish in the first division
Many experts are picking Iowa to finish in the middle of the Big Ten pack or possibly lower and it's easy to see why.
It's a very tough league. Michigan State is loaded, Minnesota and Northwestern each lost just one player from teams that made the NCAA tournament. Penn State didn't lose anyone. Purdue lost only league player of the year Caleb Swanigan from its championship team. Maryland has most of its team back. Indiana, Ohio State and Illinois should be rejuvenated by new head coaches. Wisconsin lost four starters but always seems to be a contender.
However, the Hawkeyes, who just missed making the NCAA tournament last season, can't see themselves in any other postseason tournament this year. They think they're a contender.
"We weren't satisfied with going to the NIT last year,'' Pemsl said. "We were as close as you can be to making the NCAA tournament. Our goal this year isn't to be one of the bubble teams. We want to be in the tournament and I think if we're playing as much as a team as we have been the past couple of weeks, I don't see how we can't be there.''