Hawkeyes working hard on class of 2019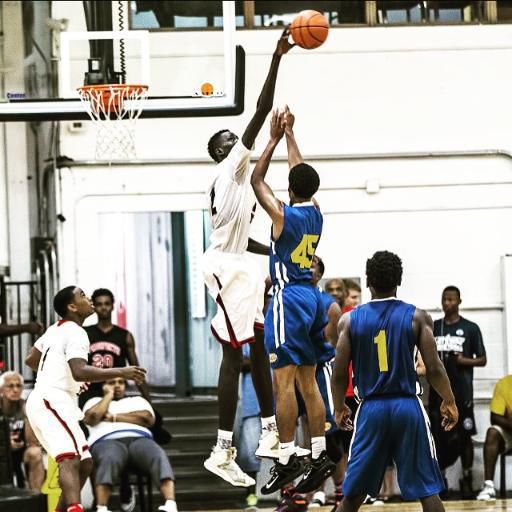 The Iowa basketball program long ago wrapped up its recruiting for the class of 2017 and it may not need to do much more for the class of 2018.
Unless someone transfers, the Hawkeyes will have only one scholarship available for that class and they already have a commitment from Muscatine star Joe Wieskamp. Coach Fran McCaffery and his staff continue to stay involved with other players in that class just in case.
But the next big haul figures to be the class of 2019. The Hawkeyes should have at least four scholarships to offer to players who just completed their sophomore seasons at the high school level.
This is an important time period for players in that class. Their potential is beginning to come into clearer focus and college coaches are allowed to have contact with them in the month of April.
At least three 2019 prospects have mentioned on Twitter in the past week that they recently have received offers from the Hawkeyes. According to various recruiting websites, they now have extended offers to about a dozen players in the class of 2019.
A look at those players:
--Armando Bacot, 6-10, Richmond, Va. (Trinity Episcopal): He is one of those who tweeted this week that he just received an offer from Iowa. He is rated as the 35th best prospect in the Class of 2019 by Rivals.com and is beginning to attract attention from programs such as Duke.
--Tyger Campbell, 6-0, La Porte, Ind. (La Lumiere): Slick point guard originally is from Cedar Rapids, but he moved to Nashville in junior high because Tennessee allows eighth-graders to play for their high school teams and he now attends a prep school in Indiana. Rated 21st in the class by Scout.com, 24th by Rivals.com and 25th by ESPN.
--Jeremiah Francis, 6-2, Pickerington, Ohio (Central): The son of former Ohio State star Jerry Francis is listed No. 66 on Rivals' list of the top players in the nation. He also received an offer from Iowa within the past week.
--Matthew Hurt, 6-9, Rochester, Minn. (John Marshall): His older brother played as a walk-on at Minnesota but this power forward with 3-point range is fielding offers from college basketball bluebloods like Kentucky, Duke and Kansas. He is ranked No. 6 by Rivals, No. 7 by ESPN and No. 10 by Scout.
--Trayce Jackson-Davis, 6-9, Greenwood, Ind. (Center Grove): He doesn't show up in any of the national rankings yet but he's an athletic power forward with great bloodlines. His father, Dale Davis, played 16 years in the NBA.
--Chol Marial, 7-2, Cheshire, Conn.: Like former Iowa player Peter Jok, he originally is from South Sudan. Marial not only has extreme size but is very athletic for someone that big. He reportedly has a 38-inch vertical and solid shooting and ballhandling skills. ESPN lists him as the No. 3 player in this class, Scout No. 7 and Rivals No. 12.
--Patrick McCaffery, 6-8, Iowa City, Iowa (West): The Hawkeyes really should be able to sign this kid since he's the son of head coach Fran McCaffery and the brother of recruit Connor McCaffery. Rivals recently elevated him from No. 60 to No. 23 in this class. Scout has him rated No, 36.
--Jordan Mitchell, 6-6, Montverde, Fla.: Highly athletic wing man played his first two years of high school in Gahanna, Ohio, but is transferring to a powerhouse prep school in Florida that has produced multiple NBA players. Scout ranks him No. 26 in the class, Rivals No. 41.
--Jeremiah Robinson-Earl, 6-8, Roeland Park, Kan. (Bishop Miege): Rated 17th by Rivals and 25th by Scout. He already has offers from Kansas and several other powerhouse programs.
--Tyrell Terry, 5-11, Minneapolis (De La Salle): Quick point guard is just now starting to collect offers. Iowa and Nebraska became the first to offer him this week.
--Trendon Watford, 6-7, Mountain Brook, Ala.: Not all the recruiting sites list Iowa as a contender, but he has received an offer from the Hawkeyes, according to Scout. ESPN rates him as the No. 5 player in the class, Scout No. 12 and Rivals No. 14.
--James Wiseman, 6-9, Nashville, Tenn. (Ensworth): A lefthander with a 7-foot-4 wingspan from the same high school as former Hawkeye Andrew Fleming. He's ranked No. 4 in the class by Rivals, No. 8 by Scout and No. 12 by ESPN.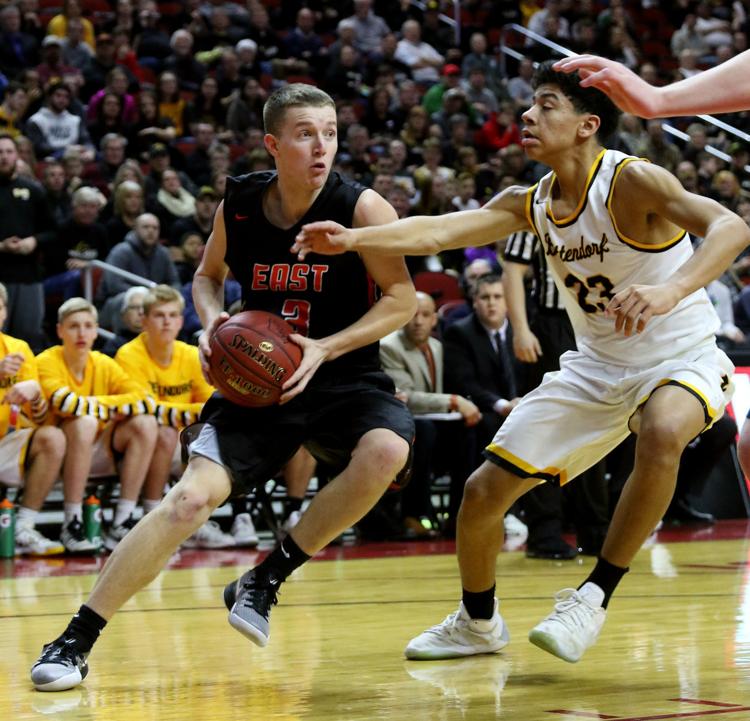 There are several other players in the class of 2019 who are being looked at by Iowa, including three instate stars — 6-1 D.J. Carton of Bettendorf, 6-10 Owen Coburn of Spirit Lake and 6-2 Aidan Vanderloo of Sioux City East.
Others on the Hawkeyes' radar are 6-9 Taylor Currie of Worthington, Ohio; 6-3 Amari Davis of Trotwood, Ohio; 6-9 Nobal Days of Racine, Wis.; 6-4 Zachary Dieterich-Harvey of Topeka, Kan.; 6-7 E.J. Liddell of Belleville, Ill.; 6-6 Quinn Slazinski of Houston; 5-11 Isaiah Thompson of Zionsville, Ind.; and 6-0 Rocket Watts of Detroit.