MUSCATINE — An indented scar, about a couple inches in diameter, covers Alphonso Soko's forehead.
It is a visual reminder of the anguish the Muscatine senior had to withstand and overcome as a young child to become an all-state tailback and Division I football recruit.
"It just motivates me every time I'm on the football field or in school," Soko said. "It has made me stronger."
Soko enters Friday night's district opener at Class 4A eighth-ranked Bettendorf as the second-leading rusher in Iowa Class 4A with 661 yards, but his journey to elite status has been crowded with challenges.
In the past eight years, Soko has departed his homeland of Liberia and adapted to a new culture, been introduced to American football and left his mother and stepfather in Cedar Rapids to live with a teammate's family.
There have been instances of immaturity, loneliness and heavy despair, but Soko has tackled those hurdles behind a passionate support system to emerge as a respected leader and playmaker for the seventh-ranked Muskies (3-1).
"He could have gone a lot of different directions but the one he's on right now," Muscatine football coach Jake Mueller said. "It has been fun to see the path he's on and the transformation he's made as a person and player."
Humble beginnings
Born and raised in Liberia, a country in West Africa, Soko was in the middle of the Second Liberian Civil War.
He had next to nothing. About 65 percent of the population falls below the poverty line.
Forget three meals a day. It was one, usually consisting of rice and soup.
"If you didn't help farm or help your parents, you didn't eat," Soko said. "Especially for a little kid, that made you cherish every little thing you got."
It was a country involved in political conflict during the late 1990s and early 2000s. The Liberian capital, Monrovia, was besieged by the Liberians United for Reconciliation and Democracy.
According to Soko, he sustained the scar as a young child. He and his mother, Nataline, tried to flee from a group of rebels and were trapped. The specifics are unclear, but Soko remembers falling. 
"We went through some dark years," Nataline said.
"What I went through, I wouldn't wish on anybody," Soko remarked.
Divorced from Soko's biological father, Nataline remarried.
Augustus Soko, his stepfather, immigrated to America in 2005 but was forced to leave his family behind. Three years later, Soko, his mother and Augustus' two other children joined him in the United States.
The family resided in Chicago for a couple of years before Soko relocated to Muscatine in sixth grade. Augustus, a pastor, was assigned to develop a church as part of the African Fellowship.
It was a rocky transition. Soko didn't have many friends, made some poor lifestyle choices and was insecure about the scar.
"I couldn't give eye contact to anybody," he said. "It was hard for me because every time I looked at somebody the first thought was, 'They're looking at my face, what are they thinking?' In Africa, nobody cared. We all had troubles.
"Here, it was different. It was a new culture and I was trying to make friends."
+5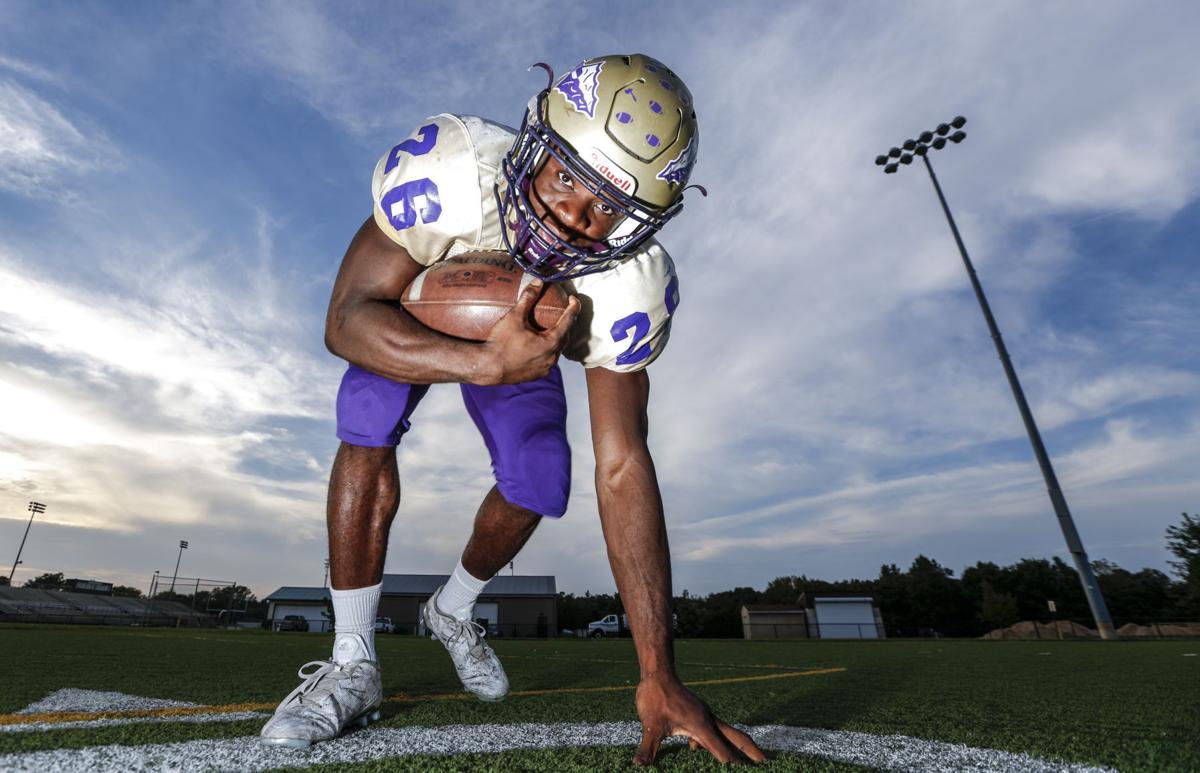 Introduction to football
Soccer was Soko's favorite sport growing up. His mother signed him up for a traveling team in Africa.
"My dream was to play professional soccer," he said.
That changed once he learned about football in the United States. His first experience with organized football came in seventh grade at Muscatine's Central Middle School. Soko remembers watching a practice behind the school.
"It was fun, but I didn't understand it at all," he noted.
Current teammate Derrick Woepking's grandfather was one of the coaches. He asked Soko to play.
"I'm like, 'OK, but what do I do?'" Soko recalled. "He said, 'I'm going to give you this ball and try to see if you can run past all these people. They gave me the football and I ran past them."
Soko was an immediate hit. He had strength, speed and intuitiveness to juke and race past defenders.
"I knew who he was in seventh or eighth grade just because he sticks out like a sore thumb athletically at that age," Mueller said.
It caught the eye of his opponents at West, the other middle school in town. Senior David Summers and his classmates encouraged Soko to join them the following year at West.
A bond was formed.
"They learned about each other on the football field and had respect for how they played," said Kelly Summers, David's mother. "They built a friendship playing sports together."
Football became embedded in Soko's life. He watched it, read about it and played it.
"It was all football," Nataline mentioned. "He wanted to be a footballer."
That athleticism and passion grabbed Mueller's attention during Soko's freshman season. Mueller toyed with the idea of bringing him up to the varsity that fall after quarterback Matt Wieskamp went down with a broken clavicle.
Muscatine was in need of somebody to replace Wieskamp's playmaking skills.
"You see a lot of kids stick out at the freshman level who may just mature early, but with him, it was more the competitiveness and football instincts that were off the charts," Mueller said.
Athletic ability aside, there were red flags.
Mueller questioned Soko's body language at times, felt he wasn't overly receptive to coaching and often was associated with the wrong crowd.
"If he had been a little bit more mature and done a few things better," Mueller said, "there might not have been a question."
+5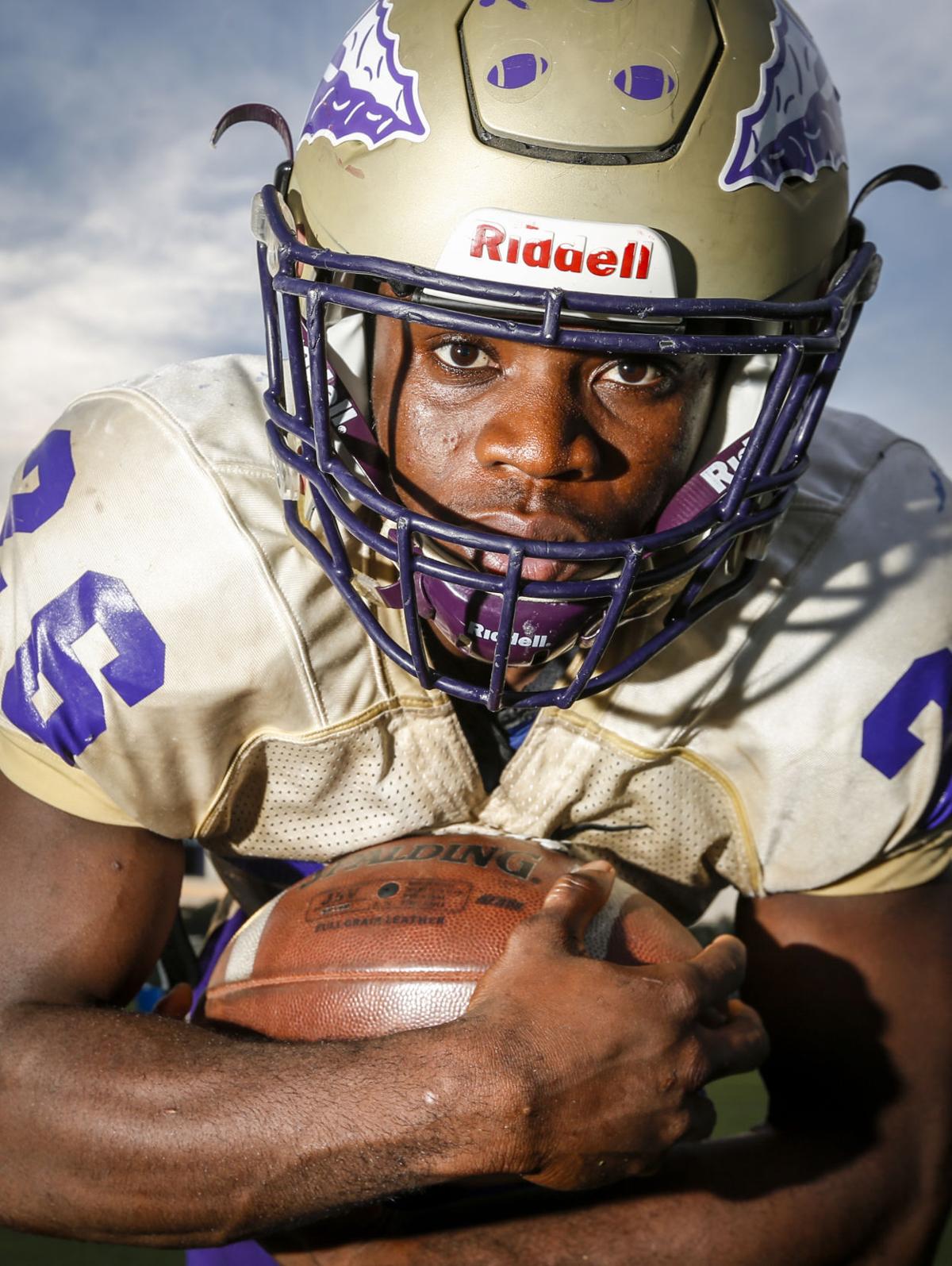 Moving back and forth
After his freshman football season, Soko's family was on the move. Augustus' immigrant ministry was called to Cedar Rapids.
Soko enrolled at Cedar Rapids Jefferson for the second semester and ran track. Unlike Muscatine where Mueller, his guidance counselor, was there to continually encourage him in the classroom, Soko had nobody to hold him accountable.
His grades suffered.
"At Jefferson, you were on your own," Soko said. "If I had an 'F,' I had to figure it out on my own to get the grade up. Nobody reminded you."
Soko wasn't too optimistic about the football prospects, either. In an offseason conversation with Jefferson's coaching staff, they wanted Soko to play linebacker as a sophomore. He was only about 150 pounds.
"Usually at Muscatine, Mueller lets you develop as a freshman and see how it plays out," Soko said. "At Jefferson, they told me right away I was going to play linebacker. I didn't like that at all."
Soko exchanged texts and Facebook messages with his friends in Muscatine about the possibility of returning.
"He missed our group of guys that we had," Summers said.
There was just one problem. Where was Soko going to live? His family had just gotten settled in Cedar Rapids and his stepfather was working toward his masters degree at Mount Mercy University.
Summers, a receiver and standout safety for the Muskies, sat his parents, Tim and Kelly, down and suggested Soko should live with them.
They hardly knew Soko, except from what their son had relayed to them. But with two of their four children already out of the house, space was not an issue.
"David made it pretty convincing that Alphonso was coming here for all the right reasons," Kelly said. "He felt it was a way for Alphonso to be successful, academically and in sports.
"We put a lot of thought into it, and we decided it was the right thing to do."
Soko's mother and stepfather agreed, even if it meant being separated from their teenage son. 
"We didn't know this family, but we knew he wasn't happy here and that's what he wanted," Nataline said. "I talked to my husband and we decided to give it a try. We would bring him back if it didn't work."
+5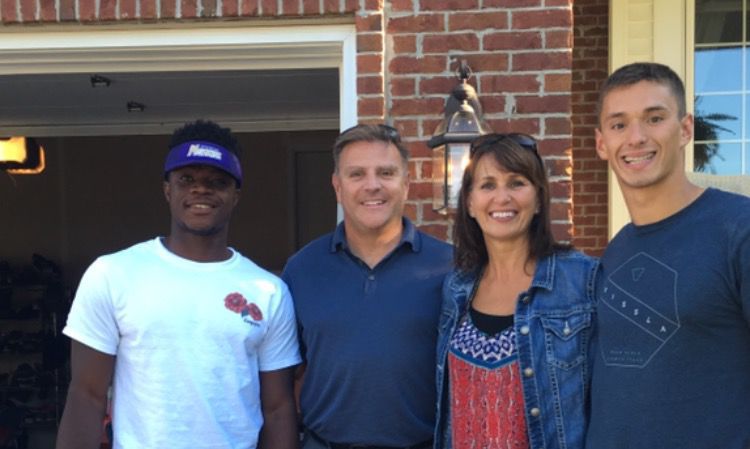 Second family
Soko joined the Summers family at the start of his sophomore season. More than two years later, he still lives with them. 
"I told him at the beginning, 'Alphonso, if you come live with us, I want you to know I'm going to treat you like my son,'" Kelly said.
Ground rules were implemented. Soko has to communicate his whereabouts, maintain his grades and be respectful. 
He and Summers often ride to school together each morning for weight lifting. Once they get home from practice, they'll eat dinner as a family and then do homework. 
"He's become my brother," Summers said. "I've got his back and he's got mine."
Soko still has contact with his mother and stepfather. Augustus is a part-time instructor at Muscatine Community College and has an apartment near campus.
Frequently on the weekends, Soko will spend time in Cedar Rapids.
"Sometimes, I miss my parents like crazy," he said. 
There was a moment last year that Soko contemplated moving back to Cedar Rapids and attending school at Washington. 
Mueller and the Summers family advised against it. 
"I had a one-on-one talk with Mueller and he told me there were going to be difficult times and challenges," Soko said. "I just can't keep switching schools."
As for the Summers, Soko considers them family. On his football recruiting questionnaires, Soko lists Tim and Kelly as his contact. 
"I'll talk to them about anything," Soko said. "I consider them my actual mom and dad for the things they do for me and how they treat me."
Besides family dinners, they've gone on trips together.
"It has been a fun experience to watch him grow," Kelly said. "At first, he was pretty quiet and kind of held back at family gatherings. But once he learned he could trust us and we had his best interest at heart, he has fit in well.
"He's part of the family."
And the Summers have instilled confidence and discipline in Soko, who rushed for 1,161 yards and 18 touchdowns in earning Iowa Newspaper Association second team all-state accolades in Class 4A last season. 
There is more structure in his life. Instead of staying out until the wee hours of the morning in middle school, they've kept him on the straight and narrow.
"He makes good choices and is very respectful," Kelly said. 
Soko's grades have improved and he has taken on more of a leadership role in Muscatine's locker room this fall.
Mueller has noticed a substantial difference in his demeanor the past year.
"Last year, he was just a really good football player, quiet and did his thing," Mueller said. "This year, he's tried to bring guys along. I wasn't sure he was going to get to that point, but he's really matured."
That, in itself, is rewarding enough for the Summers. 
Soko doesn't pay rent or any expenses to live with them.
"Where he started to where he is at now, to be part of that and gone through this whole thing together, it has been a good experience for David and our family," Kelly said. "It was one of our best investments."
+5
His future
Earlier this summer, Soko verbally committed to Football Championship Subdivision program South Dakota with the understanding if a Football Bowl Subdivision program extends an offer, he could change his mind.
Iowa and Iowa State have had discussions with the 5-foot-9 and 180-pounder. Iowa running backs coach Chris White was on Muscatine's sideline two weeks ago when Soko compiled 164 yards and two scores against Pleasant Valley. 
"My goal is to play at a FBS school, but if I don't get anything, I'm sticking with South Dakota," Soko said. "They were my first offer and I just appreciate them for that."
South Dakota recruited the 18-year-old as a cornerback, but recently Soko said the Missouri Valley Football Conference member has expressed interest in using him on kickoff and punt returns along with slot receiver.
"I just like having the ball and making plays in big moments," he said.
Soko rushed for 191 yards and had an 84-yard punt return for a touchdown in the season-opening victory at Cedar Rapids Kennedy.
He followed with 124 yards the next week versus Iowa City West.
Then last Friday at North Scott, he racked up 183 yards and three scores, including a 57-yard scamper to seal the triumph in the fourth quarter. 
"He's so difficult to tackle," PV coach Rusty VanWetzinga said. "He's got tremendous balance, tremendous speed, good hands and is just tough. When you've got that combination, you've got something."
According to Mueller, he has the work ethic to match the talent. The coach raves about his commitment and competitiveness in the weight room and on the practice field.
"I've got to take him off the scout team," Mueller said. "He wants to play scout running back all the time. He's just a fierce competitor."
It baffles Mueller that an FBS school has not extended a scholarship. In addition to his football exploits, Soko has been a placewinner at the state track and field meet the past two springs in the 200 meters.
"How much better of a player is he going to be giving him two more inches as a running back, if that's the knock on him?" Mueller said. "I've got a lot of respect for coaches at that level, but I'm absolutely convinced he can play at that level."
Regardless of his destination, Soko is confident he's equipped for anything that comes in his path.
Soko has conquered hardships since his childhood. Even the scar above his right eye, which he admits has held him back and forced him out of his comfort zone occasionally, has not defined him.
"It was a tough situation to be in growing up, but I'm still here," Soko said. "It just proves I can do anything, on the field and in life, with the right mindset."