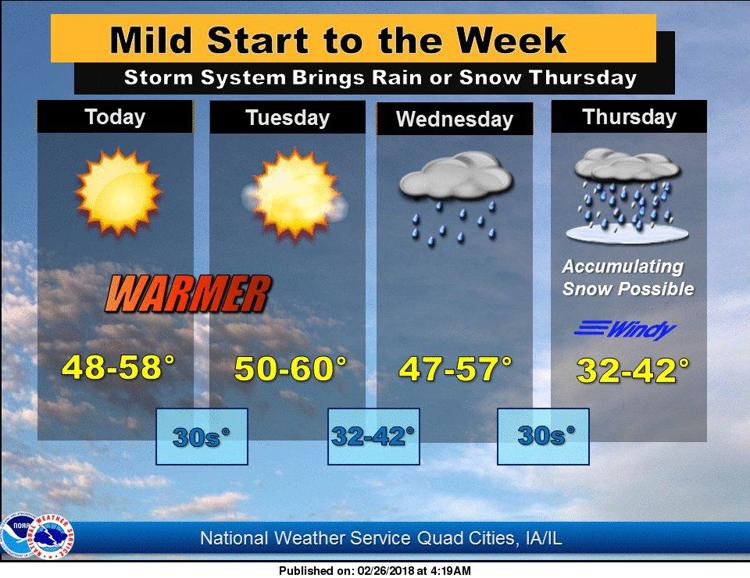 Here's the afternoon forecast from the National Weather Service. It will be mostly clear with a high around 55 degrees and a low around 36 degrees.
Tuesday will be sunny with a high near 62 degrees and a low around 40 degrees. There's a slice chance of rain overnight.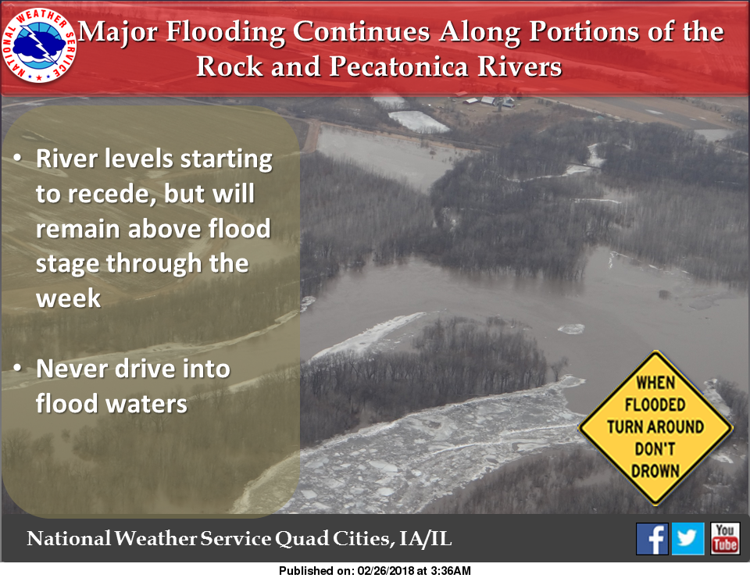 While area rivers and streams are returning to their banks, a flood warning remains until further notice for the Rock River in Moline.
Today the river was at 14.6 feet and falling. Flood stage is 12 feet. The Rock is expected to continue falling, reaching 14 feet Thursday night.
At 14 feet, water affects South Shore Drive and North Shore Drive in Moline west of the 27th Street bridge. Water also limits access to homes on South Shore Drive east of the I-74 bridge, and portions of 60th Street south of John Deere Road.
The following secondary roads in Scott County that have been closed by Wapsipinicon River flooding are now open.
• 288th Street: From 82nd Avenue to River Camp Road
• 90th Avenue: From 277th Street to 288th Street
• 82nd Avenue: From 288th Street north 
• River Camp Road: From 288th Street to 800 feet east of 106th Avenue
• 98th Avenue: North of River Camp Road
• 297th and 298th Streets: North of River Camp Road
• 106th Avenue: North of River Camp Road