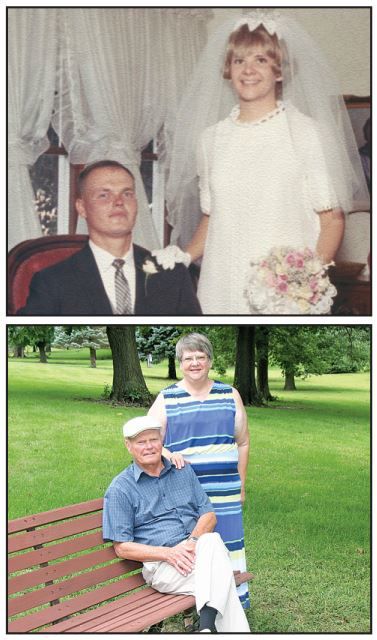 Russell and Sandra Soenksen, DeWitt, will be celebrating their
50th anniversary with a family dinner. They were married on
September 7, 1968, at DeWitt United Methodist Church. They
have three children: Jason (Michelle) Soenksen, Grafton, WI;
Shelly (Todd) Spingsteen, Longmont, CO; and Aaron (Shannon)
You have free articles remaining.
Soenksen, DeWitt, IA. They have several wonderful grandchildren:
Emma and Rachel Soenksen, Conner and Ian Springsteen, Aria,
Lily, and Meyer Soenksen. Mr.Soenksen was employed at
Soenksen Construction in DeWitt, IA, retiring after 40 years.
He worked with his father Ernest from Jr. High through high
school, continuing his business in 1968. Sandra wallpapered and
helped her husband with the interior decorating the homes he built.