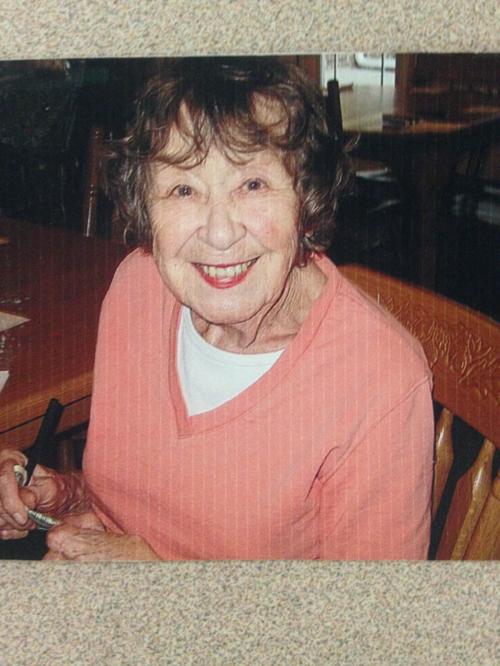 Mary Louise Caponette 96th Birthday
Mary Louise Caponette, Muscatine, will turn 96 on Monday, Nov. 19.
Mary Louise was born Nov. 19, 1922, in Qunicy, IIl., to Lorena Ballenger. They soon moved to Muscatine where she went to Muscatine schools and attended the Catholic church. Later she moved to Boston with her mom where they managed a restaurant. 
She got married and had a little boy, Jerry Caponette. The family moved to Portland, Oregon, for her husband's job and she found another job managing a restaurant. Mary Louise and Jerry lived in Portland for quit awhile with Jerry finishing school there. By this time Mary Louise was managing a country club restaurant in Portland.
You have free articles remaining.
Jerry married Leslie and they had two children. Eventually, Mary Louise was ready to move back home to Muscatine. Her brother, Harold, made that possible by furnishing a home for her.
She worked many jobs including over 20 years at MCSA at the YMCA. She served many people on Saturday mornings. She also planned meals, got food donated, lined up people to help serve and then prepared the food which had not been done before in Muscatine.
Mary Louise also worked a long time at the Muscatine hospital in the short stay area.
She is a fabulous cook, enjoyed being active at her church and started a euchre card party that is played once a month at Sunny Brooke.
Mary Louise still works at the Muscatine Art Center, so the answer to aging gracefully is to stay busy.
There will be a card party to celebrate her birthday. Anyone wishing to participant can send a birthday card to: Mary Louise Caponette, 1805 Logan St., Muscatine, Iowa 52761.