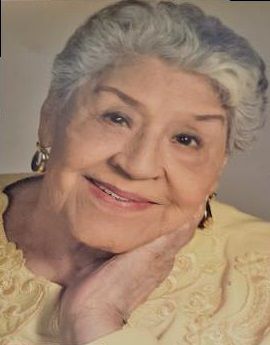 Carmen Chavarria was born in LaJunta, Colorado on November 14, 1934. She worked for the Federal Government for 37 years starting in LaJunta, and later in Davenport, Iowa where she currently resides. She enjoyed her job thoroughly. She worked as an Industrial Specialist. She told stories about sending ammunition to troops abroad and how she was also the only woman to fly with the Top Officials back in the day!! She certainly made her mark in the workforce! She retired in 1990, and decided to go into business for herself selling nutritional products! Thereafter, she traveled with her husband, Cesareo Chavarria to the East and West Coast, before his passing in 2015. She is a fire cracker most days! She currently likes to color and paint motivational and spiritual pictures. She sells her work at several Craft Fairs! Other times are spent with family and watching her favorite football team, the Denver Broncos! Her adult children, Daniel Chavarria, Gloria Chavarria, Steve Chavarria and Celeste Chavarria, and ALL of her grandkids and great grandkids take this time to wish her a Very Happy and Beautiful 85th Birthday! Way to go Mom!! We Love You!!
Be the first to know
Get local news delivered to your inbox!