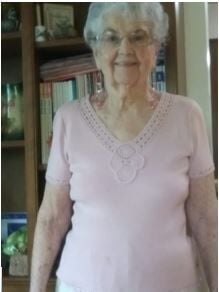 Joyce Henry 90th Birthday
August 8th 1930, she will
celebrate her 90th Birthday
Hope 2305 7th Ave, Moline.
Friends and relatives are
invited from 2-4 P.M. Joyce
the couple has 2 children
Kenneth and Pamela Henry, 4 grandchildren, and 10
great grandchildren. Joyce and Henry have been very
active in the Moline Gospel Temple for over 80 years.
Joyce and Darrell were the owners of Henry Engineering
Company in Moline for 70 years.
Be the first to know
Get local news delivered to your inbox!