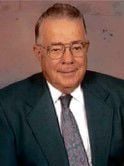 John (Bob) Olds will be celebrating his 90th birthday on February 1, 2020 at Senior Star, Independent Living, 4502 Elmore Avenue, Davenport, IA from Noon - 2:00 p.m. Friends and family are welcome to come share his birthday. No gifts, please, as your presence will be his gift.
Be the first to know
Get local news delivered to your inbox!