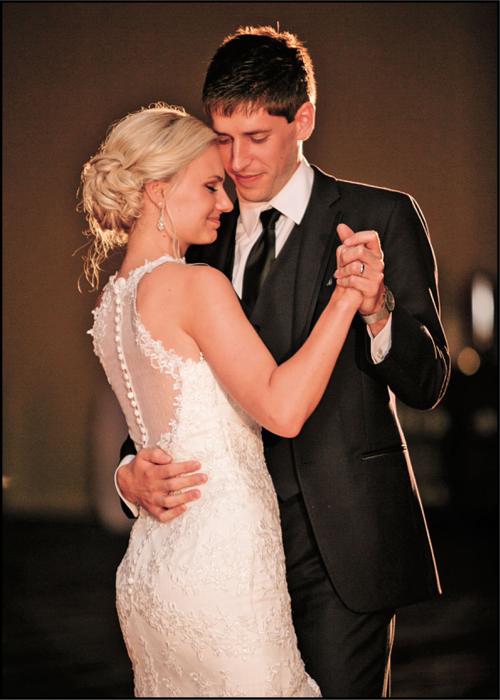 Megan Renee Beer and Mitchell Walton Beckert were united in marriage on July 30th, 2016, at Capitol Hill Lutheran Church, Des Moines, IA, Pastor Mark Brandt officiating.
The bride is the daughter of Michael and Karen Beer of Cumming, IA, and granddaughter of Dean and Gale Beer and Carl and Mary Carson, all of Cedar Rapids. Megan is a 2008 graduate of Valley West High School in West Des Moines, IA, and also a 2012 graduate of the University of Iowa. She is currently an elementary school teacher in the Clear Creek Amana School District, Tiffin, IA.
The groom is the son of Clinton Beckert and Carol Walton of Davenport, IA, and a 2008 graduate of Davenport Central High School. Mitch is also a 2012 graduate of the University of Iowa and will finish his medical degree next month, also at the University of Iowa.
Members of the wedding party included Katie McLaughlin, maid of honor and best man, Steven Beckert, brother of the groom. Bridesmaids were Vanessa Leonard, Mary Wine, Emily Hejlik, Kate Christensen and Taylor Wiggins. Groomsmen included John Hoeksema, Jordan King, Jordan Gillund, Nelson Bates, and Will Vasos. Ushers were Ryan Beer, brother of the bride, and Garret Dunn.
The couple will be moving to Indianapolis, Indiana, next month where Mitch will be a first year resident in orthopedics at Indiana University.
Megan and Mitch would like to thank... "family and friends for sharing our first day of our life together and for traveling both near and far to be here. We have been blessed by your gracious love, support and friendship over the years. We especially want to thank our parents who are such an inspiration for us and taught us to love from the beginning."