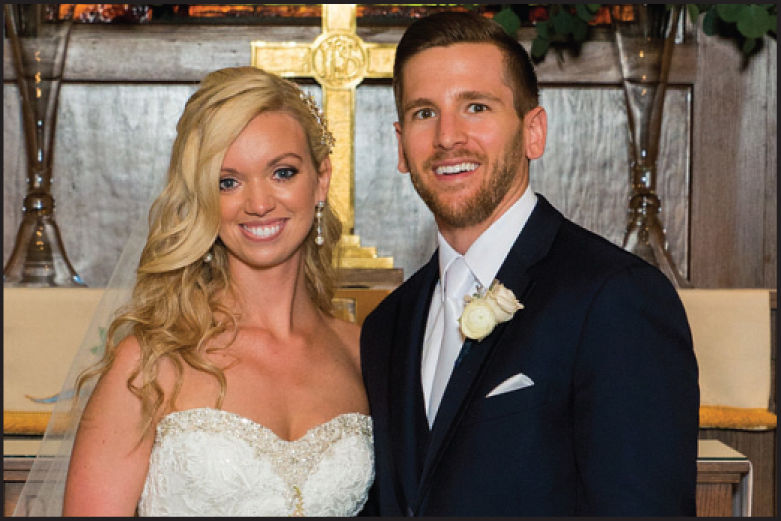 Jenna Lensmeyer and Cory Beatty were married on
July 1, 2017 at St. Mark Ev. Lutheran Church in Davenport, Iowa, Pastor Travis Fisher-King officiating. The wedding reception was held at the Waterfront Convention Center in Bettendorf, Iowa.
Jenna is the daughter of Debbie and the late Paul Lensmeyer of LeClaire, Iowa.
Cory is the son of Joan and Dale Beatty of Shellsburg, Iowa.
Jenna graduated from The University of Iowa College of Pharmacy and is currently in the pharmacy residency program at Froedtert Hospital and the Medical College of Wisconsin Milwaukee.
Cory graduated from Mount Mercy University and is currently a territory manager for Fabick Caterpillar in Milwaukee.
The couple honeymooned in Hawaii and now resides in Brookfield, Wisconsin.