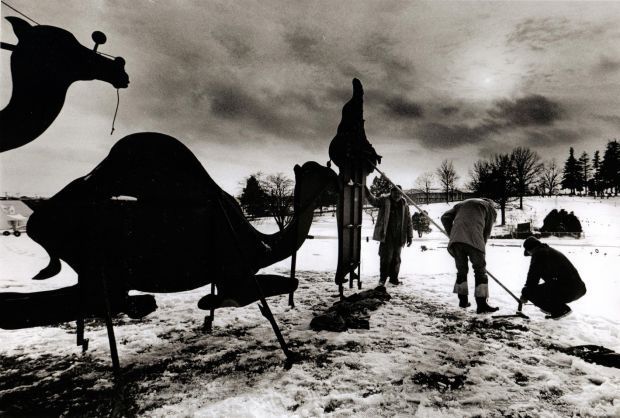 Editor's note: The following was first published in 2014.
Q. I was wondering about the light display that was once at Davenport Memorial Park. I used to go there every year as a child and would like some more information on why it was closed and when. I also would like to see some history of the parks light display. Can you help?
A. We contacted Davenport Memorial Park to find out. Hank Runge, The Runge Mortuary & Crematory and Davenport Memorial Park, responded:
"I, too, grew up with the lights at the cemetery as well. The time frame you have as to when they were stopped (2001-2002) is correct. The displays had become old and worn out and a decision was made not to fix or repair them at the time.
"Are there any formal plans to bring the display back right now? No.
"I am very interested in attempting to reinvent the display in the future, I just need to find the right mix of display type and talent to make it happen.