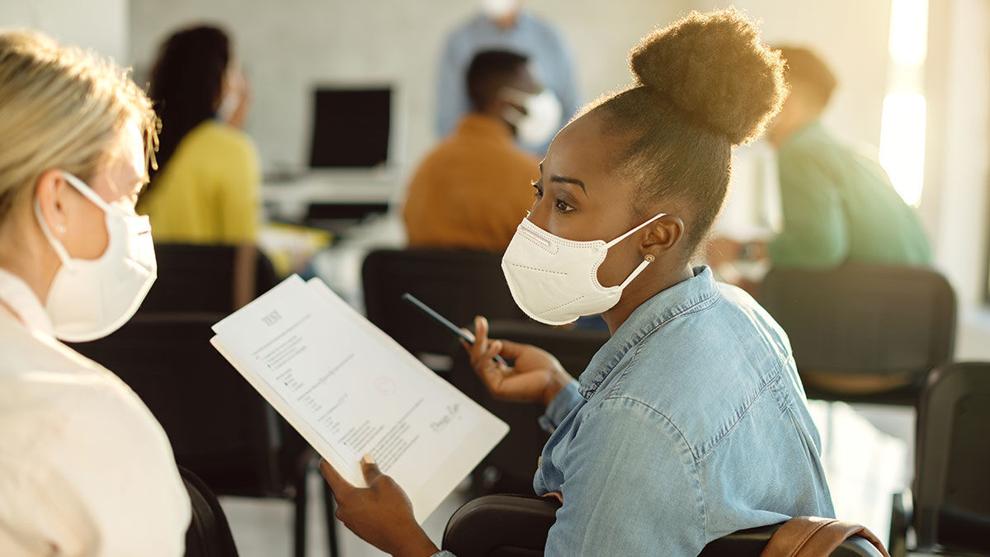 For students ready to find their next career, the career-readiness programs from Black Hawk College allow students to learn employable skills in a faster timeframe than traditional higher-education tracks. Black Hawk College provides a variety of degrees, certificates and programs that allow prospective students to enjoy a new career in as little time as just eight weeks. The readiness programs include fields in business, health sciences, computer technology, trade and more. Best of all, many short-term certificates can be pieced together over time so students can train for highly skilled jobs while still earning a paycheck.
Black Hawk College works with local area workforce groups to identify market holes, train students and even provide apprenticeships and placement for graduates and certificate earners. Whether you're entering the workforce or searching for a new career, Black Hawk College can provide career training to help jump-start your future.
1. Basic Nursing and Practical Nursing Certificates
The Basic Nursing Certificate is one of the shortest programs available at Black Hawk College, allowing a student to train in the basics of nursing and become employable as a nurse's assistant in just eight weeks. This allows students to obtain a job and gain valuable experience while being able to continue training for the Practical Nursing Certificate.
2. Information Technology
Students can fast-track their way into the Information Technology field with an A+ Certificate, which can be earned in just one semester. This certificate opens the door for entry-level tech positions, allowing students to become employable in a short amount of time. After entering the field, students can seek further certifications to advance in their new career path, from bench technician to networking engineer to earning a full two-year degree.
3. Small Business Management Certificate
This two-semester certificate equips students with skills and training to open their own small business. The certificate includes accounting, communication and management. It also helps students develop real-world preparation via creating a business plan, financial statements and developing long-term strategies.
4. Emergency Medical Technician-Paramedic Certificate
The Emergency Medical Technician (EMT) program is longer than others at Black Hawk College, taking about one year to become a certified EMT. As first responders, EMTs are often the first to arrive at the scene, providing emergency medical care and transportation to those in need.
5. Accounting Clerk Certificate
This two-semester program allows students to be employable at small and medium-sized businesses to assist in operational management and basic accounting. Accounting clerks are often responsible for tasks that involve reporting, bookkeeping and research – which help gain valuable analytical and computational skills in the workforce.
6. Early Childhood Educator Certificate
The Early Childhood Educator Certificate allows individuals to prepare to be teachers in pre-school and child care centers. It readies students by helping them learn how to support healthy childhood development and create lesson plans for pre-school aged children. This certificate can be folded into a degree in Early Childhood Education or Child Development.
7. Computer Numeric Control (CNC) Manufacturing Certificate
The CNC Manufacturing Certificate equips students with industry knowledge and skills to work as CNC machinists and operators, setting up computer- or mechanically-controlled tools to create parts and instruments. This is one of the most high-demand careers locally in the Quad City area. The program is divided into two certificates, each which can be completed in just one semester, to allow more flexibility for employment.
8. Medical Coding Specialist Certificate
The Medical Coding Specialist Certificate is a three-semester program which allows students to be employed at physicians' offices, clinics, health insurance companies and health maintenance organization (HMO) offices. This growing career field is in high demand and is expected to grow in the next ten years, according to the Bureau of Labor Statistics (BLS).
9. Air Conditioning Specialist Certificate
The Air Conditioning Specialist Certificate can allow a student to become certified to work in their field in just one summer semester. While it is one of few certificates that doesn't fold into a continuing degree, combined with the small business program, it can give students the tools they need to start their own business in a demanding field.
"[Career programs] tend to be more attractive to employers and answers the needs of a lot of our students to get what they need, go to work, come back and retool and repeat," says Dr. Richard Bush, dean of career programs. The vast majority of students in the career-readiness program who earn a certificate do end up coming back for more training.
No matter what field you choose, Black Hawk College career-readiness programs can help you become employable in demanding, well-paying fields in a short time.
Black Hawk College, 6600 34th Avenue, Moline, IL 61265, (309) 796-5000, bhc.edu
---
This content was produced by Brand Ave. Studios. The news and editorial departments had no role in its creation or display. Brand Ave. Studios connects advertisers with a targeted audience through compelling content programs, from concept to production and distribution. For more information contact sales@brandavestudios.com.