In the six years Kyle Burke has worked at Video Games Etc!, he's seen three new formats of movies on store shelves.
"Even since I've been here, DVDs have gone to Blu-ray, which has gone to 4k Blu-rays," said Burke, the store's community relations director. "There are video game consoles and product lines that we carried when we started that we now don't. But you have to evolve to stay relevant." 
Video Games Etc! was founded in 1993, when the company's first store opened in Dubuque. While video game and movie resale shops have been struggling with competition from online sales and the digital market, Burke said the local chain continues to expand.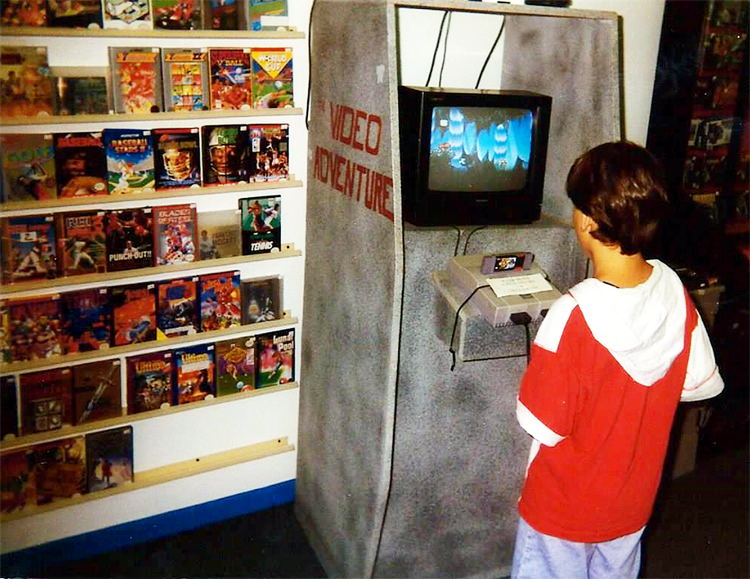 "Physical copies are obviously kind of going by the wayside and sales are going to digital," he said. "But we really have a strong customer base that collects and wants to see it on their shelf — that prefers a physical copy. I thought digital would affect us a lot more, but we still find ways to be competitive in digital sales." 
The company, which celebrated its 25th anniversary last year and now operates seven locations, started out during the "end of the rental era," Burke said.
"People were starting to get into pre-sale and buy-sell-trade," he said. "At the time, it seemed to be kind of pawn shops and just us dealing with that stuff." 
First called The Video Adventure, the Davenport location, at 902 W. Kimberly Road, was one of the first stores. Owner Chris Wagner said he joined the company in 1995. 
"As soon as I started working there, I started doing some print advertising, bought some window letters, ordered a banner for outside of the building and got some red, white and blue tassel banners from my mom and brother's convenience store," Wagner said. "Basically, a lot of stuff I learned working for my brother, Bob, at the convenience store. Also (owner Mike Schad) and I worked very well together and business picked up immediately."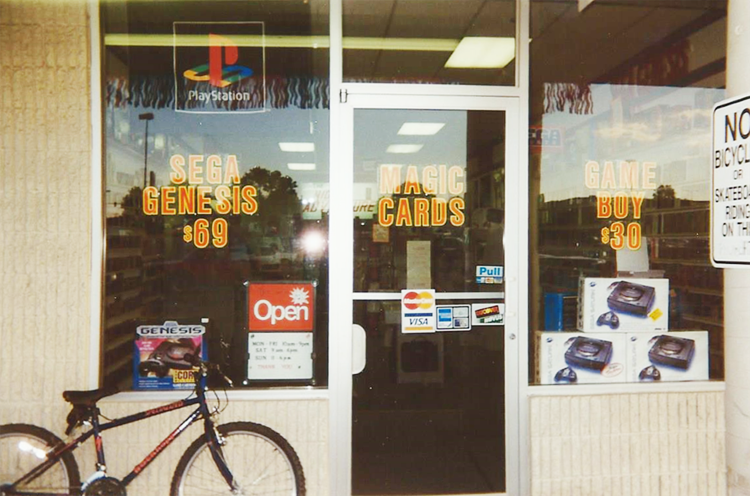 In 1997, the owners chose to rename the company Video Games Etc! to "let people know what we are all about at a time when video games were not mainstream like today," Wagner said. Most of the displays at the time, he added, were homemade or hand-me-downs. 
Burke said customers still remember the old radio ads featuring the tagline, "Just a game? I don't think so." 
"For a small budget, that was very lasting. People shout it at events and stuff still," Burke said. 
As Super Nintendo and Sega consoles made way for PlayStation and Xbox, the business continued to grow, Buke said. It eventually added locations in Moline, Cedar Rapids, Coralville, and three years ago in Cedar Falls.
"That's the baby right now, right near the campus of the University of Iowa," he said. "And it's really coming into their own. As being one of our newest stores, it's beautiful. We're always upgrading and reinvesting into all of our stores, but it's a fantastic store." 
As more games are purchased digitally and used movies are easily found on Amazon, Burke said the company has gotten creative to stay relevant. 
Most recently, Video Games Etc! entered into a partnership with Lego, he said, and will now sell new Lego sets and pre-used Lego products in bulk — possibly filling a small gap in the market left behind by Toys R Us and other big box stores.
"I got to be a part of the first Lego trade we did," Burke said. "A guy came in with a huge tote and we combed through them, sorted them out and weighed them. He left with about $90, giving us 12 pounds of Lego or something."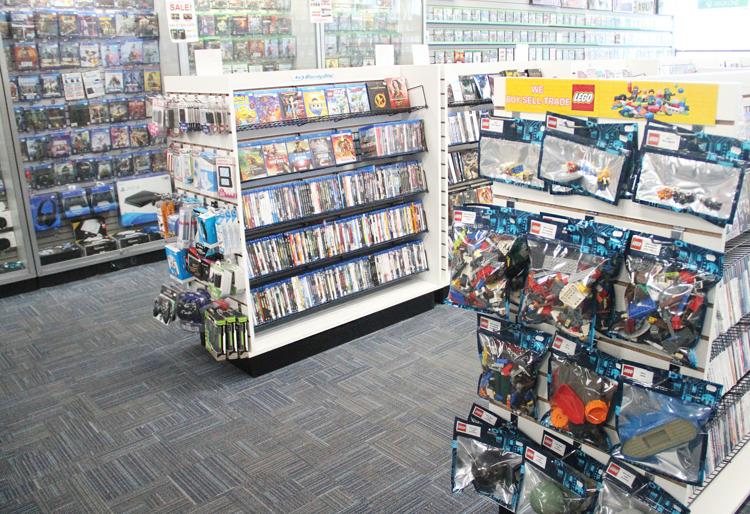 The store also sells to local libraries and hospitals, he said, filling the video game catalogs at the Moline Public Library, LeClaire Community Library and others. 
As some national big box chains close stores, Burke said Video Games Etc! continues to pride itself on a family atmosphere and customer service.
"I think one reason people got away from some of the more big box warehouse model is because you couldn't find a person. A lot of our customer base likes to talk it through before making the purchase," he said. "I think it's the personal touch. We go out of our way to learn our customers' names and build up some rapport. I think that's kind of been lost in the customer experience at some places." 
He also believes community partnerships have helped the company grow over the years. Video Games Etc! has partnered with the Quad-Cities River Bandits and other organizations for events and promotions.
Most recently, he said the company has partnered with Paradigm, the new virtual reality esports gaming arena in downtown Davenport. 
"You're never going to affect the market share of the big guys unless you grow together and work as a team," he said. "Small business have got to work together. And I think that's been really effective."