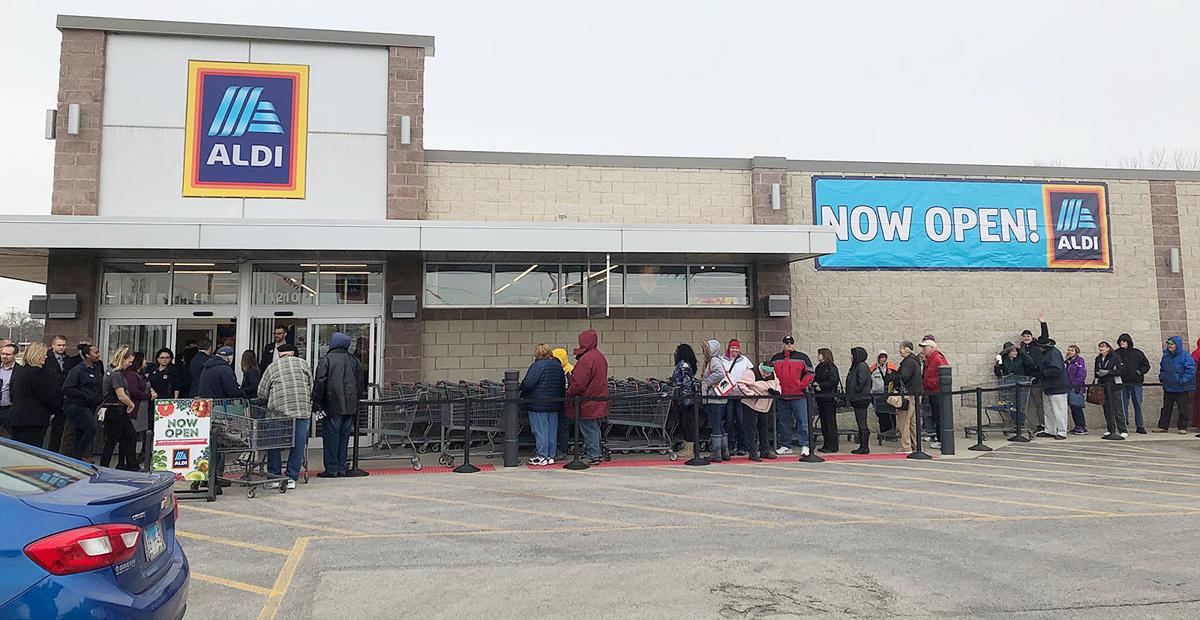 Aldi has reopened its renovated store in Silvis, as part of its plan to invest more than $12.5 million in Quad-City area stores this year. 
The Silvis grocery store, at 1210 18th St., reopened Thursday. Aldi officials said the renovation is part of Aldi's $1.9 billion investment to remodel and expand more than 1,200 stores nationwide by the end of 2020. 
Locally, the grocery store chain is investing more than $12.5 million to update 10 stores in the bi-state Quad-City area. 
The new Silvis store layout features additional refrigeration space to accommodate fresh and convenience products. Compared to last year, 20 percent of the Aldi product selection is new, according to a news release.
Aldi's product expansion is the next phase of the company's growth and remodeling plan. Aldi is increasing its fresh food selection by 40 percent with organic and easy-to-prepare options, according to the release.
"Remodeling and expanding our stores gives us more room for our refreshed product selection," said Heather Moore, Dwight division vice president for Aldi, in the release. "We know our customers want more fresh and convenient options, and by renovating our stores, we are able to provide new products as well as more of their favorites."
Up next in the Quad-City region is the reopening of the renovated grocery store in Galesburg, at 2660 N. Seminary St., on March 13. 
As part of the nationwide plan, Aldi is adding 25,000 new jobs in stores, warehouses and offices by the end of 2022. 
Founded in 1976, Aldi operates more than 1,800 stores in 35 states. There are additional Aldi stores in Davenport, Rock Island and Moline.