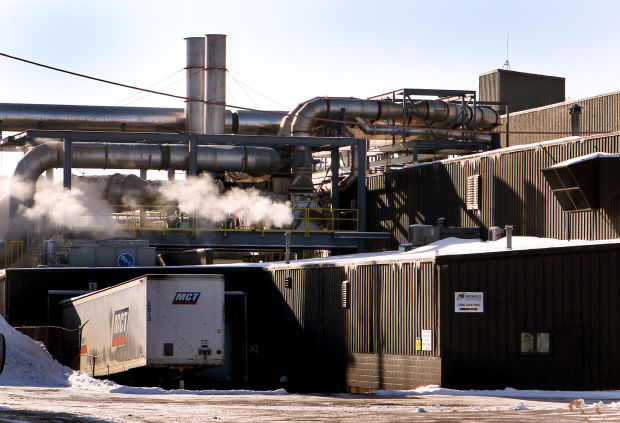 Quanex Building Products Corp. announced Monday that it has agreed to sell its interest in Nichols Aluminum, LLC, to downstream aluminum processor Aleris for $110 million in an all-cash transaction.
The acquisition of Nichols, a wholly owned subsidiary of Houston-based Quanex, includes two production facilities in Davenport as well as a facility in Decatur, Ala., and Lincolnshire, Ill. The deal, which is subject to regulatory approval, will bring together two competitors in the aluminum market.
"Nichols has a long history of producing flat-rolled aluminum sheet products for customers in a number of key industries across North America and we look forward to continuing that long-standing tradition," Aleris chairman and CEO Steve Demetriou said in a news release.
Aleris spokeswoman Shannon Bennett said Nichols will become part of Aleris' Rolled Products North America business and will expand the company's geographic footprint into the Midwest region. Currently, the Cleveland, Ohio-based company has six rolled facilities: two in Ohio and one each in Kentucky, New Jersey, Virginia and West Virginia. 
"We are excited about this acquisition and the addition of Nichols' assets, and our intention is to run the four Nichols facilities," Bennett said, adding that the acquisition will add more than 500 employees to the Aleris team.
You have free articles remaining.
In its own news release, Houston-based Quanex said the sale will allow it to focus on its core business — supplying window and door components. 
Quanex purchased the company then known Nichols-Homeshield in 1989.
In Davenport, the company employs a total of 340 people between its finishing facility and aluminum sheet casting plant. Its other two plants each employ 110. 
Quanex spokeswoman Valerie Calvert said the move will "be a great fit" for Nichols as "now they will be part of a business focused completely on aluminum.
She said Nichols has served the building and construction and the transportation industries, as well as the consumer durables industry to a lesser degree. With the company's departure, Calvert said Quanex will exit the transportation business. "Windows and doors has really been our core business and where we're concentrating most of our growth," she said, adding that the company has been looking for a few years to sell off Nichols.
The transaction is expected to close after the customary regulatory approvals.