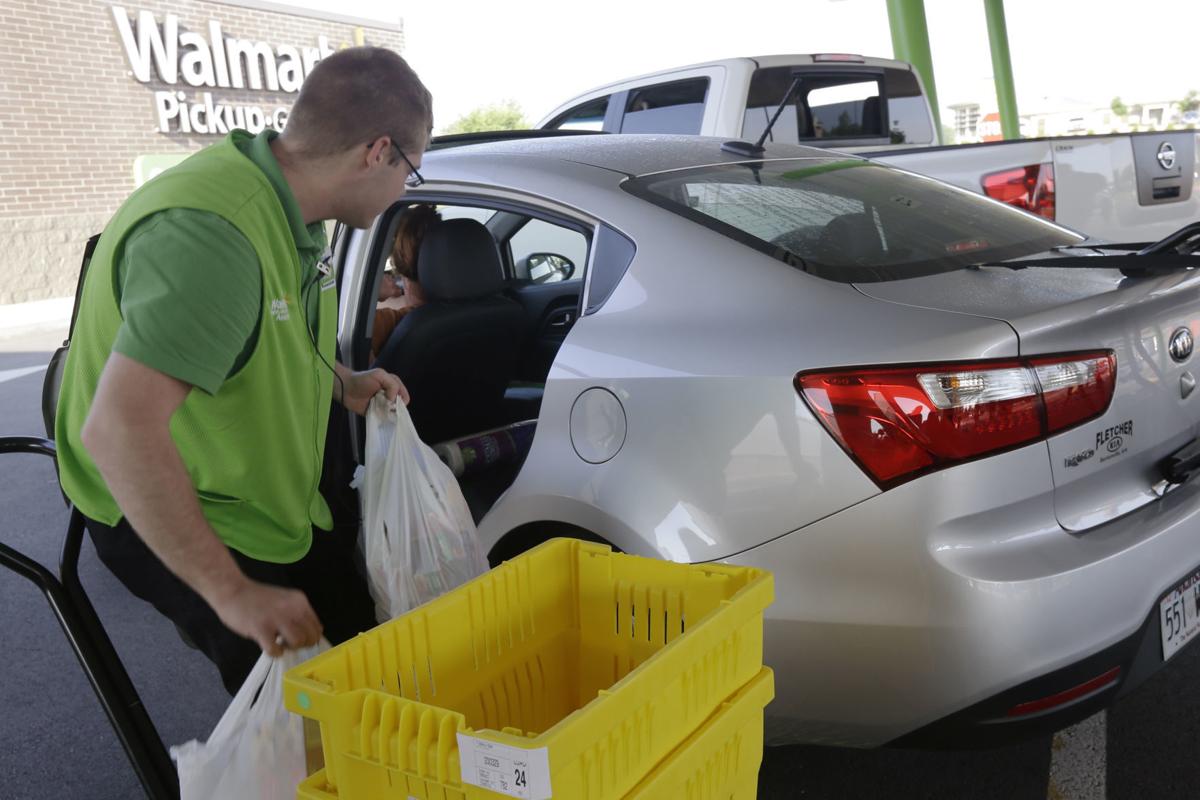 The recent decisions by Walmart and Hy-Vee locations in the Quad-Cities to halt 24-hour operations is an emerging retail trend, analysts say.
There isn't one single answer behind the moves that led the West Kimberly Road Walmart in Davenport and all Hy-Vee locations, on both sides of the river, to close for a few hours overnight.
The tinkering with 24-hour operations began in the past few years.
Jason Long, CEO of Shift Marketing Group based in St. Louis, said Walmart had been leading the way on shifting from being open 24 hours to closing for a few hours overnight, mostly at stores with lower volume.
"At the end of the day, common sense tells you that there aren't clearly as many people shopping those midnight to 6 a.m. hours, but you have to keep your store stocked with employees," he said.
"More people are having their groceries delivered and fewer and fewer people are visiting stores and that, combined with higher minimum wage and lower store traffic at those times, is something that makes sense on a ton of levels."
Long also said: "Some of these stores have closed because of crime, but I think it's a small percentage of it. Some of these stores, I think, it's just not worth it at some point if you had more shoplifting or other things during those hours. I don't think it's one factor necessarily."
But the shift hasn't led to known employee reductions; rather, those same workers are being reallocated toward possibly filling online orders or stocking/counting inventory while the front doors are locked.
Walmart and other retailers "are just looking to save wherever they can as they've invested a ton into the online world and building distribution centers and hiring people for those facilities, etc. So the stores really have to justify themselves (being open 24 hours) much more than they used to have to," Long said.
Carol Spieckerman, president of Spieckerman Retail, said stores also were using their own data to make decisions. Gut instinct isn't driving decisions.
"Retailers are having to kill with convenience," she said. "Their competitors — Walmart being the elephant in the room — are hitting convenience from so many angles that those that compete with them can't afford not to expand their convenience options as well, but the good side of that is once they work on profitability out on that ... they have the ability to make those regular waking hours a lot more productive for a particular location."
And as customers opt for placing orders online for pick-up or delivery, stores are sacrificing impulse purchases in the store. Spieckerman said companies are making that up by using digital suggestions that might lead to the same impulse buys.
"From an operational standpoint, retailers are also making decisions as they increasingly use their stores as fulfillment centers. They're having to decide if it's more productive to have the doors closed so their store associates can focus on filling orders and doing inventory and preparing the store for all of the different ways a store operates these days than to just be in there while customers are milling around, so that becomes another productivity consideration," she said.
In the meantime, Long said retailers don't often shift back to 24-hour operations after going away from them, but retailers could also shift gears and reopen. The data that stores have will continue to influence decisions.
But Hy-Vee and Walmart getting away from 24-hour operations means another avenue for CVS or Walgreens, which has added more food and some apparel to its stores.
Spieckerman used the example of someone needing to buy a pair of socks at 3 a.m. That person may have traditionally gone to Walmart but now might check out Walgreens. And that might lead to buying more products once the customer is already inside the store. 
"It's a push and pull," Spieckerman said. "It is a risk when retailers cede that business to others. Part of that convenience proposition ... it's just being open. That's just a fundamental convenience of being open."