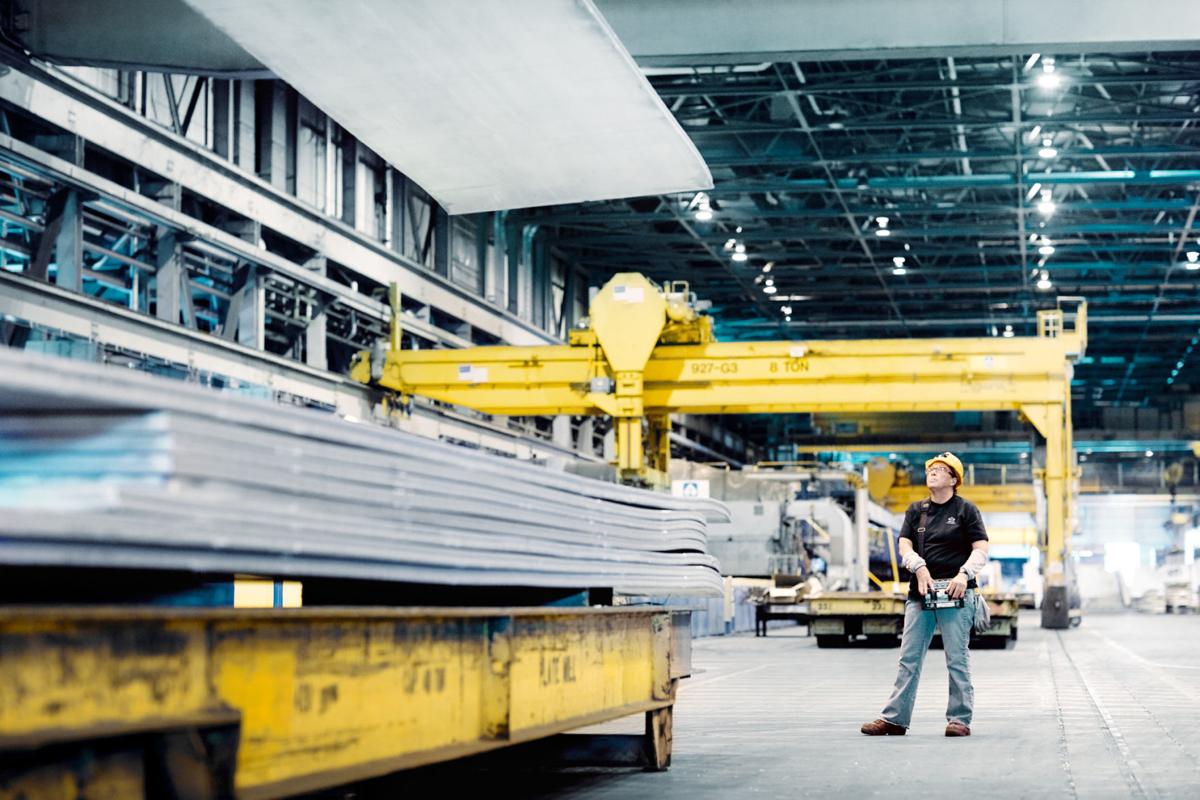 Arconic Corporation officials unveiled a new contract to make parts for General Motors Tuesday.
That announcement was among the highlights of Tuesday's Arconic Inc. investor day, which highlighted how Arconic Corp. and Howmet Aerospace will function once they formally split on April 1.
Timothy Myers, Arconic Corporation's chief executive officer, said the global rolled products business had secured the GM contract with "a significant position" related to large sports utility vehicle models Tahoe, Suburban, Yukon and the Cadillac Escalade. The production will ramp up in the second half of 2020.
Arconic was able to secure the contract, in part, because of automotive investments made at Arconic Davenport Works and its facility in Tennessee, Myers said Tuesday.
Myers spoke directly about the facility for a few minutes.
"Our most iconic facility and this is a facility that has supplied 100% of Boeing's wing skins for decades because of its unique capabilities. When I think of Davenport, I think of big; as in, go big or go home," Myers said.
He further said Davenport houses "some of the biggest and baddest assets in the industry."
A webcast and presentations, available online, detailed how two companies will operate after the planned April 1 separation. Arconic Inc. CEO John Plant will stay for three years as co-CEO of Howmet Aerospace.
Myers said Arconic has three categories, with about 77% of operations in its rolled products division, which includes airplane wing skins and autobody sheets, among other offerings. The rest of the company is made up of aluminum extrusions, like rods, bars and commercial airframes applications, and building and construction systems, such as doors and exterior and interior cladding.
Arconic officials view growth in the aluminum business with the societal and generational push away from plastics for environmental and health reasons.
Myers said there is an opening for Arconic to expand into the aluminum canning business, citing Coca-Cola shifting sales of its Dasani water into cans as an example. The anti-plastic movement is even more pronounced overseas, Myers said.
One example of this is an 8-year-old girl who led the movement within her Bettendorf grade school for the building to stop using plastic straws. Her efforts include selling reusable metal straws, with the profits going to conservation organizations here in the Quad-Cities.
This "generational shift in preferences in the packaging industry" driven by customers is "improving the profitability of the can making industry," Myers said. "This North American market, after being over a decade with literally no growth, is starting to project a 3-5% growth rate for the next decade."
On the environmental front, Arconic has reduced its annual energy consumption by 22% since 2005, with a goal of 30% reduction by 2030.
"In many ways, our planet is feeling pressure. It's great to be working in an industry and selling products that is actually part of the solution," Myers said. "The opportunity to provide aluminum into the packaging industry, which is an infinitely recyclable material, instead of some of the struggles we're seeing with plastic industry, is a benefit that we can provide to society.
With more aluminum being used in airplanes and cars, those vehicles weigh less and therefore lower greenhouse gases.
"Seventy-five percent of all the aluminum that's been pulled out of the ground over the last 125 years is still in use today, which is a very impressive statistic."
The business news you need
With a weekly newsletter looking back at local history.