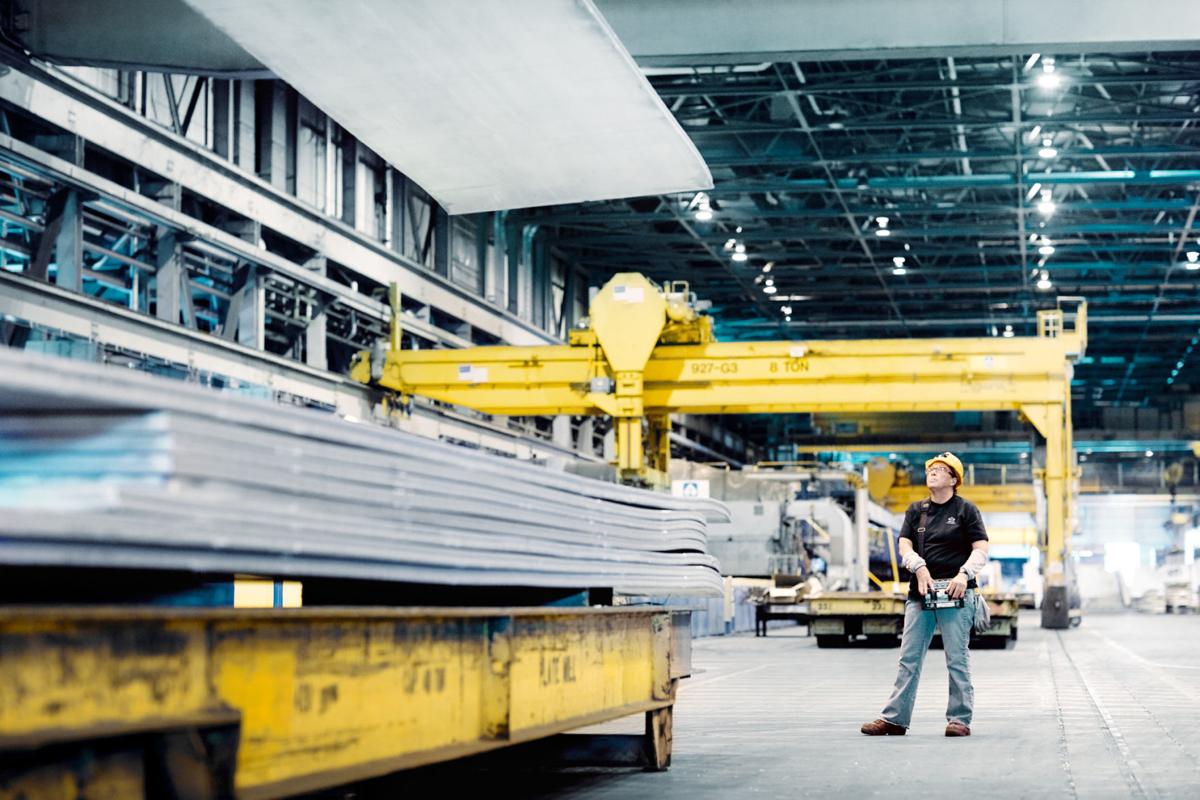 Aluminum maker Arconic notified retirees late last month the company is making further cuts to their health care benefits.
Eligible non-bargained salaried and hourly retirees, dependents and surviving spouses were notified of the change in letters mailed out March 29.
Neil Marchuk, executive vice president of human resources, said in a letter provided to the Quad-City Times, "Arconic's leadership team has made the difficult decision to reduce the company-provided Medicare Exchange HRA contribution."
The company-provided contribution, through the health reimbursement arrangement, will be reduced by 50 percent. The contribution provides subsidies for medical expenses not covered by Medicare. 
"We recognize the impact these decisions will have on you," Marchuk said in the letter. "However, we believe these changes are necessary to strengthen the company for the long-term."
Arconic officials said the contribution amounts vary by person. The company estimates an individual receiving a subsidy of $1,549 in 2019 will receive a new annual subsidy of $775 in 2020. The change does not affect the 2019 contribution retirees received earlier this year.
In addition, the company is terminating the catastrophic coverage reimbursement applicable to prescription drug claims incurred on or after Jan. 1, 2020, according to the letter. 
You have free articles remaining.
The Pittsburgh Tribune-Review reported Arconic also told retirees it will eliminate company-provided life insurance, effective May 1. 
"Arconic regularly reviews its benefits programs to ensure they are cost-effective and maintain competitiveness of the businesses," said Arconic Davenport Works Spokesman John Riches in an email. "That said, management had to make these difficult decisions regarding benefits for non-union retirees." 
Officials have not said how many retirees are affected by the changes. Arconic, which is based in Pittsburgh and split off from Alcoa in 2016, operates its Davenport Works plant in Riverdale, where around 2,500 employees work. 
Brad Greve, president of United Steelworkers of America Local 105, which represents 1,900 Davenport Works employees, said the announced cuts are the latest in a series of changes to benefits. 
"There's plenty of money that's floating around, but yet they'll come and take $1,000 dollars away from a retiree," Greve said. "It's disheartening that our company is going in this direction, rather than building a solid business in a community it's been in almost 70 years. And we've got a future to look at. I want to retire one day and want to draw a pension from here." 
In 2018, Arconic announced it would freeze U.S. pension plans for salaried and non-bargained hourly employees, and instead contribute to a 401(k) plan. This past fall, the company notified retirees it will end all pre-Medicare health coverage. 
The latest cuts follow corporate changes within the company, including naming Chairman John Plant chief executive officer. The fourth CEO since 2017, Plant took over after Chip Blankenship served for one year. 
Much uncertainty remains about the future of the company. Plant recently rejected an $11 billion buyout offer from Apollo Global Management. The Wall Street Journal reported April 7 that Plant will "give himself a year to fix Arconic."
Conversations are ongoing about Arconic splitting itself into two parts, a rolling sheet-metal producer and a parts maker, according to the Wall Street Journal.