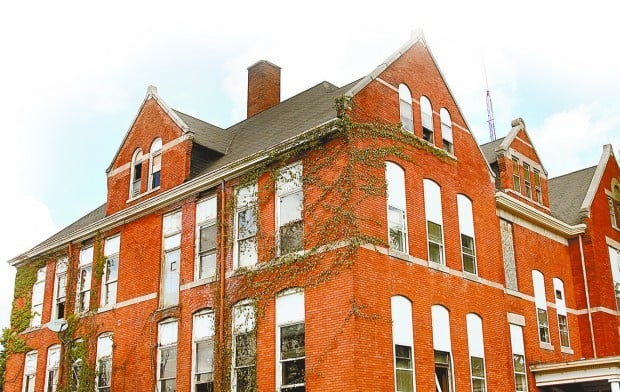 Renovation has begun at Davenport's former Jackson School, located just a few blocks away from its sister property, the former Taylor School, which has been converted into a senior living facility.
The Jackson Renaissance project is expected to be completed by May 2013. It mirrors the Taylor concept, and will have 48 senior living units.
Renaissance Realty Group, a Chicago-based company, owns both facilities. Jackson, constructed in 1893 as Grammar School No. 6 and renovated in 1902, is located at 1420 W. 16th St. Although it has not been a school since 1964, the large brick building has housed offices and other commercial and nonprofit ventures over the years.
Jeanmarie Kapp, chief operating officer of Renaissance Realty Group, said there will be an addition built to the west of the Jackson building. "There will be 48 units, 24 in the new addition and 24 in the school portion," she said.
The company has developed numerous senior living centers in Chicago since 1985. The Taylor project was its first outside the Chicago area. The company stepped in after a previous developer ran into financing difficulties in late 2009.
Renaissance used a construction loan, funds from both the Iowa Finance Authority and National Equity Fund as well as Davenport HOME funds to complete the project, at a cost previously reported at $11 million.
The 20 one-bedroom apartments rent from $437 to $599; 21 two-bedroom units rent from $543 to $650. The last unit was leased in April.
Colleen James, senior vice president of Renaissance Realty Group, said 10 percent of the apartments at Jackson will be market rate and the remaining will be priced below 60 percent of the area's median income. One-bedroom rents will range from $385-$595; two bedrooms will be $625-$765.