Michelle Magyar hasn't gone home in 36 hours. The president of Mid-American Glass slept in her office after a days-long battle with rising flood waters. 
"We're holding back 5 feet of water right now in front of our building. Our parking lot is under 5 feet of water," she said Friday, standing inside the engulfed building off of Sturdevant Street and West River Drive in Davenport. "We're bringing employees in by boat, but we continue to do production and run our business."
As water encroached farther into Davenport's west end Thursday, businesses such as Mid-American near River Drive took the brunt of the damage.
Magyar and employees have been preparing for flood waters to rise for nearly two months. They've rerouted trucks, which haven't been able to access streets leading to the south building, slowing production.
"Our south building has water coming in through cracks in the walls, and we have five huge pumps going right now," she said. "We probably have 20 surface pumps going right now. And we've been manning it 24/7 since Friday, the 26th." 
Employees of the 32-year-old glass distribution company constructed a 5-foot-tall cement wall around the facility to the north. It was built above flood stage in 2014, with events like this one in mind, Magyar said. 
But as the Mississippi River reached a record crest of 22.64 feet at 11:50 a.m. on Thursday, she said the flooding became an emergency. 
"Our block wall has shifted in about two feet from where we placed it; the water moved it two feet," she said. "And (Thursday), we had water at the very top of our blocks. If we had any other rise in the crest, that water was coming over."
Managers, she said, had to make an immediate decision to reinforce the inside of the building with a sandbag wall.
"It was a lesson we learned from the city of Davenport: You better have a back-up plan," she said. 
Crews brought in two truckloads of sand, sopping wet from the rain, then took them to the building by boat. 
"We pulled as many available crew people as we could. And friends and family came from Iowa City and drove in, and took off work, to come help," she said. "By 2:30, the sandbag wall was built inside the building to protect us in case water comes over the wall." 
By 4:30 p.m., she said, all they could do was "sit back and watch." 
As of Friday morning, the Mid-American Glass building was still secure. And while several employees continue to pump out water and fight flood waters, the rest of the company's roughly 50 employees continue to work and run the business. 
"If they can't drive a truck, they're pushing a squeegee," she said. "It's pretty cool of them." 
Employees have been shuffled back and forth by boat. Thursday, Magyar had 30 pizzas delivered by boat, as employees couldn't leave the building. 
The experience has been devastating, she said. It took Magyar a minute Friday morning to remember what day it was, adding she hasn't been aware of what's going on around her or in the rest of Davenport. She fought back tears by cracking a joke and keeping the conversation light. 
But despite the circumstances, she said her team's "attitude is awesome." 
"We took pictures out front yesterday in the pile of sand we had," she said. "One of the gals brought in fruit punch and put umbrellas in it, and we took pictures on the boat and in the sand. You just do what you have to do. Take a moment, and then get back to work." 
Magyar said she's grateful the company's employees can continue working, while others throughout Davenport have lost their jobs and paychecks. 
"I've been thinking about what flood insurance covers. The floor was damaged, the walls might have been damaged, desks might be damaged," she said. "But what you don't recoup is the wages you're paying to employees to man the pumps or shuffle people back and forth. You don't recoup the days you weren't able to deliver product to your customer. You don't get that back. Flood insurance doesn't cover that." 
"I'm just grateful we made it through the last 24 hours," Magyar said. "That was huge for us. And I can't thank everyone enough." 
050419-qct-flood-aa-001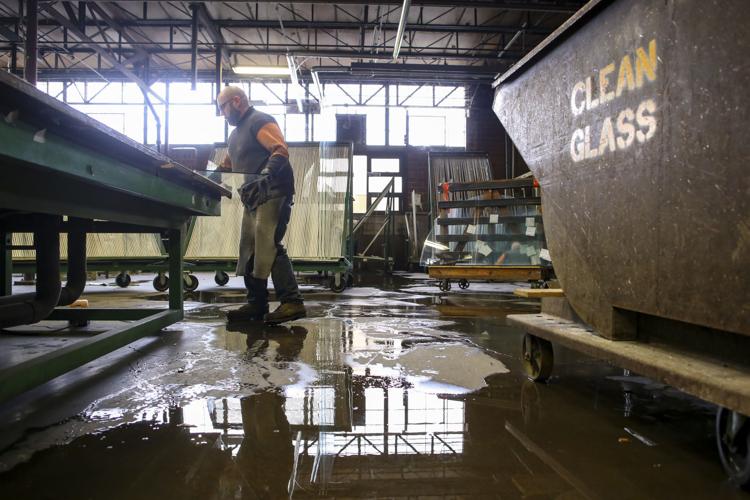 050419-qct-flood-aa-002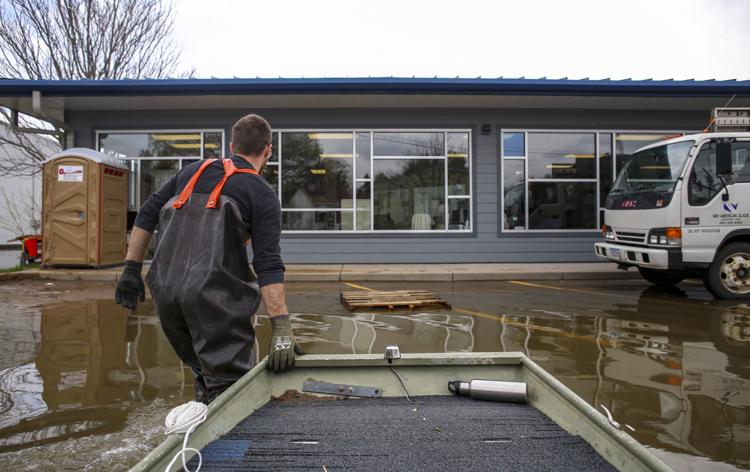 050419-qct-flood-aa-003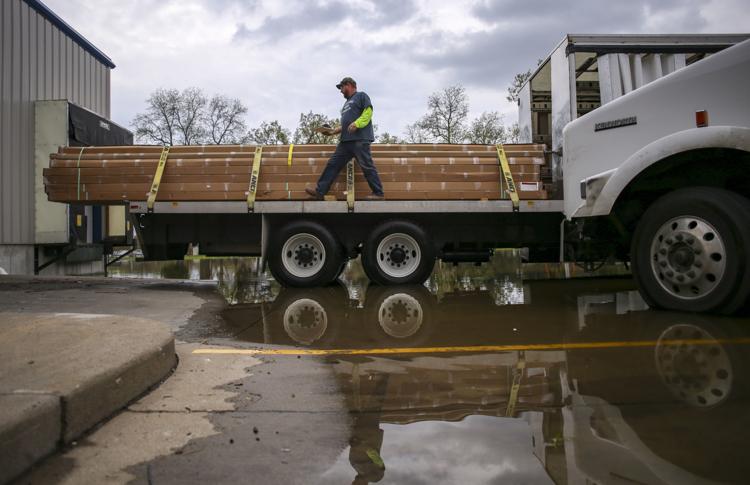 050419-qct-flood-aa-004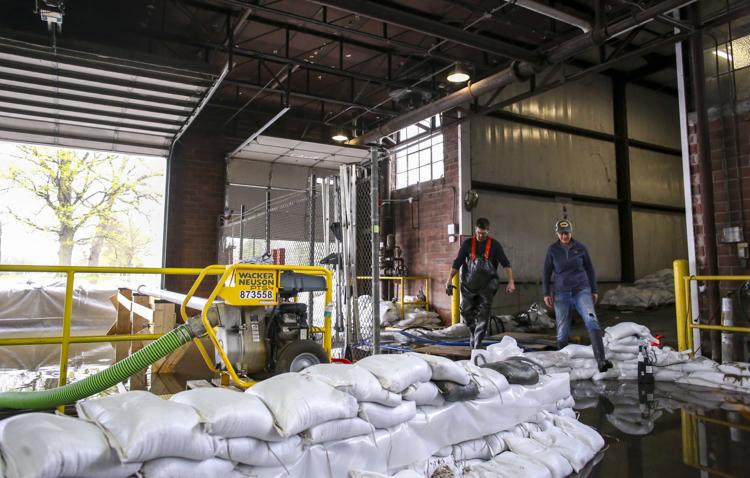 050419-qct-flood-aa-005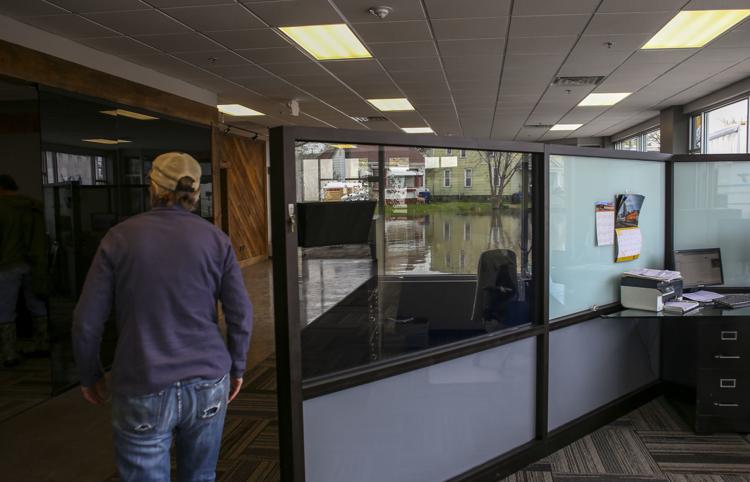 050419-qct-flood-aa-006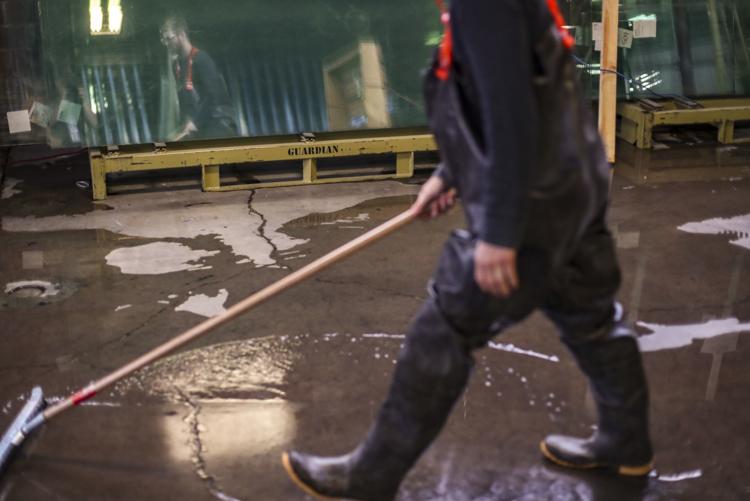 050419-qct-flood-aa-007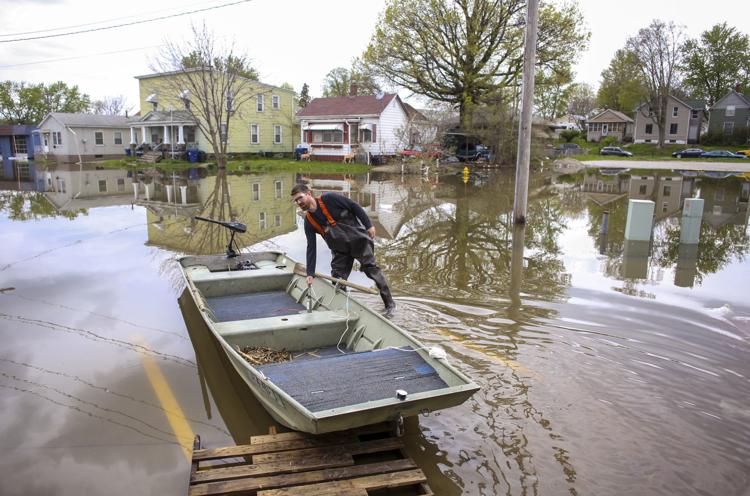 050419-qct-flood-aa-008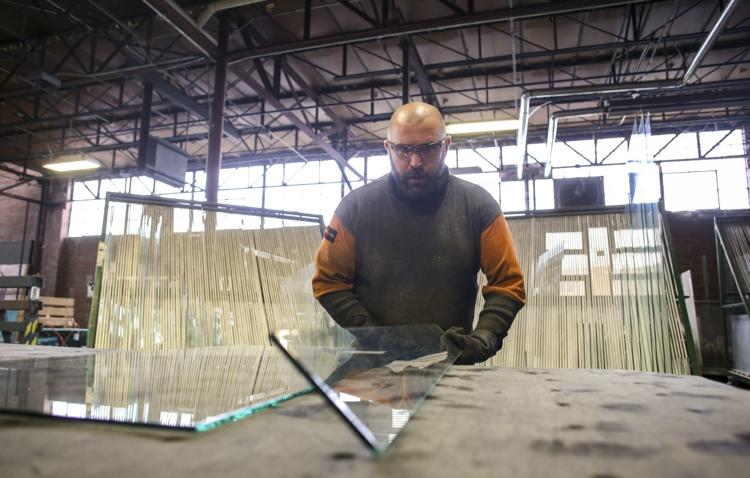 050419-qct-flood-aa-009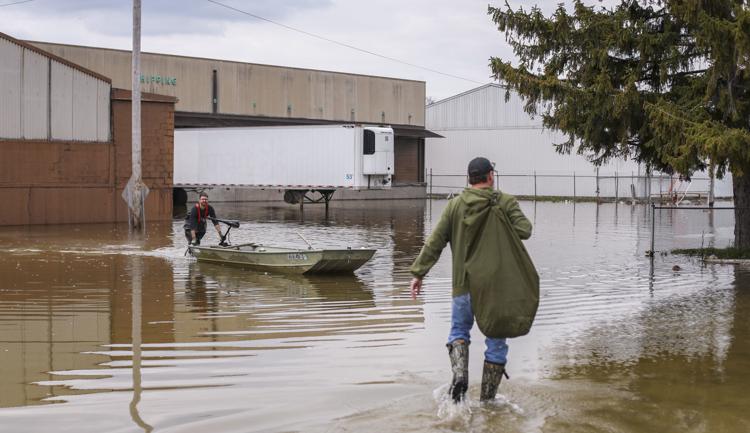 050419-qct-flood-aa-010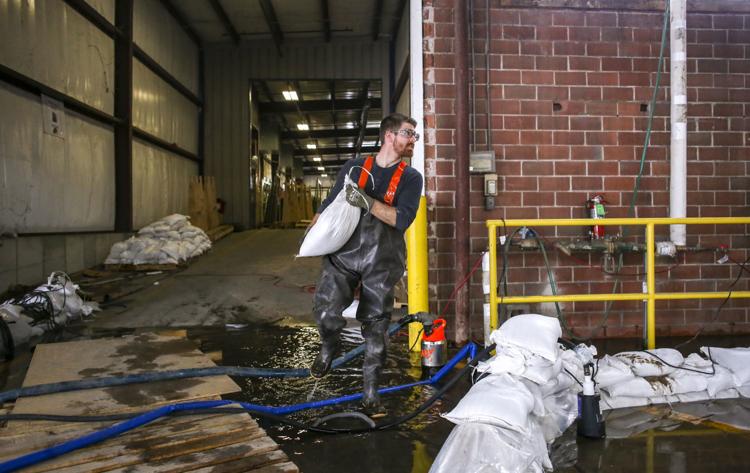 050419-qct-flood-aa-011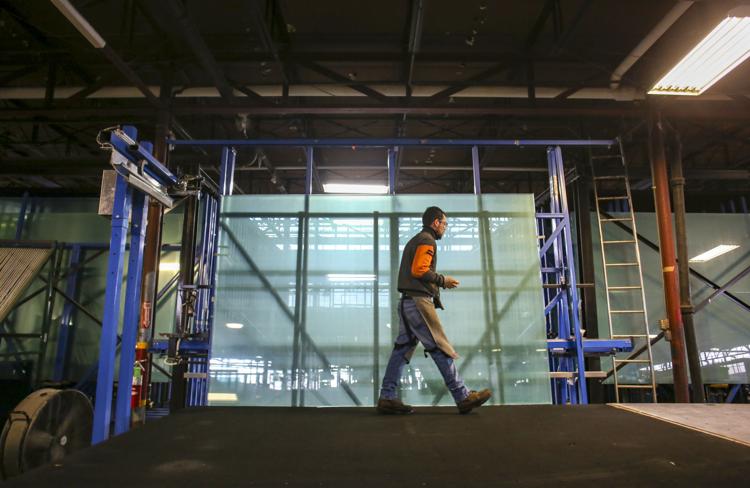 050419-qct-flood-aa-012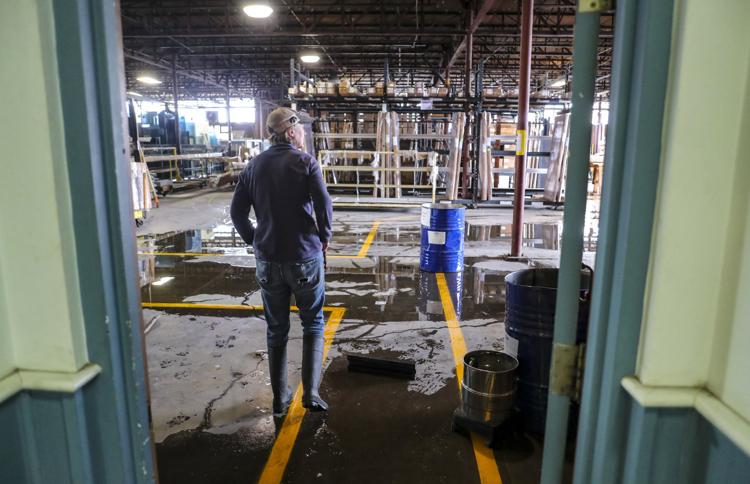 050419-qct-flood-aa-013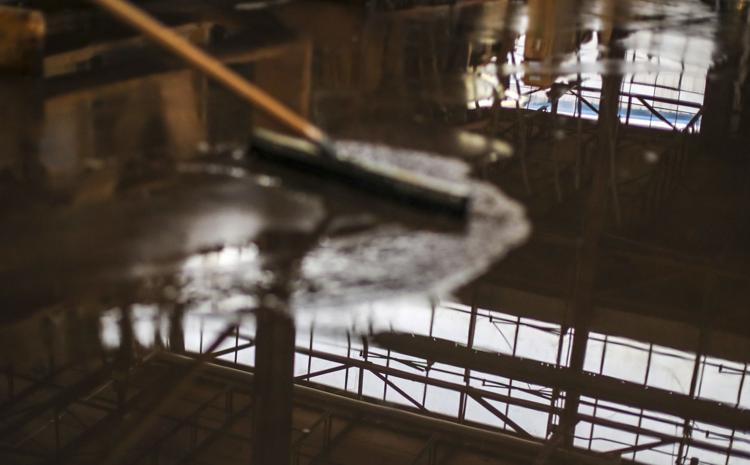 050419-qct-flood-aa-014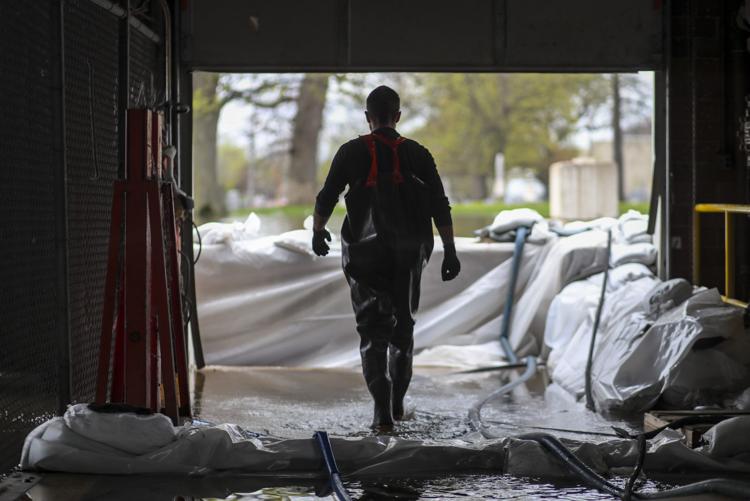 050419-qct-flood-aa-015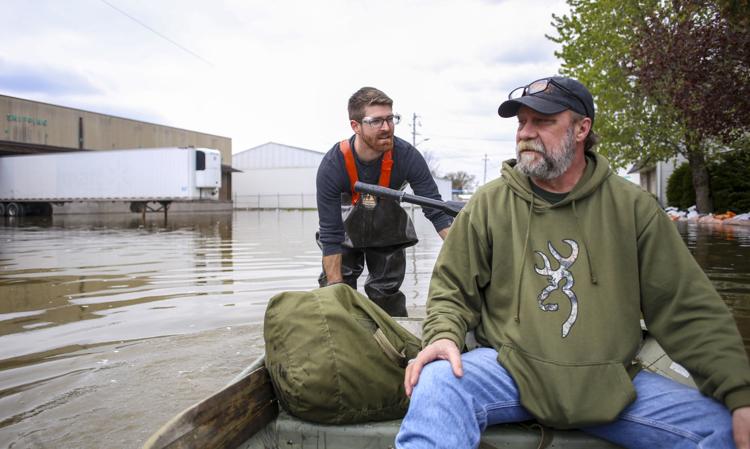 050419-qct-flood-aa-016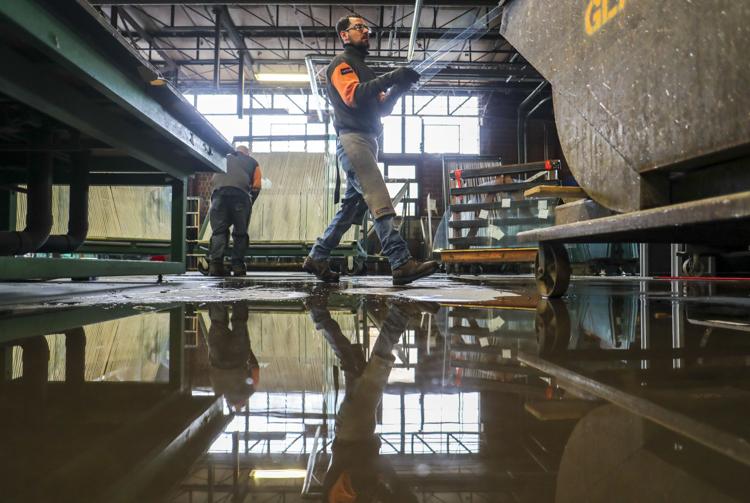 050419-qct-flood-aa-017
050419-qct-flood-aa-018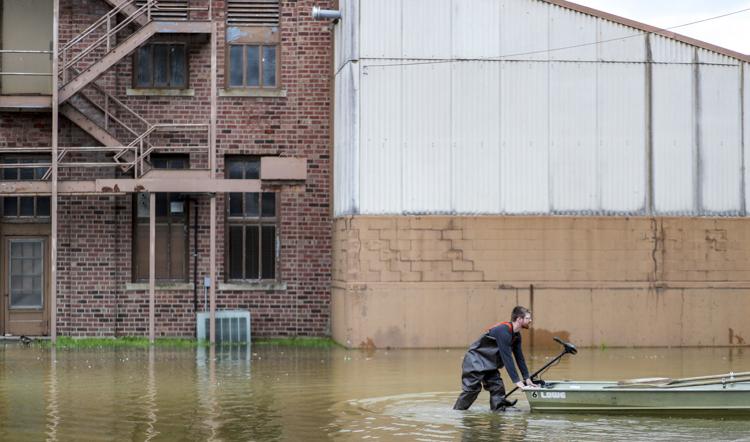 050419-qct-flood-aa-019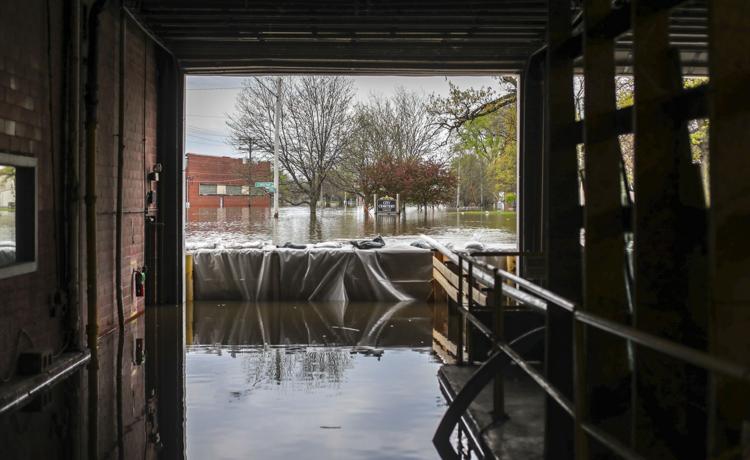 050419-qct-flood-aa-020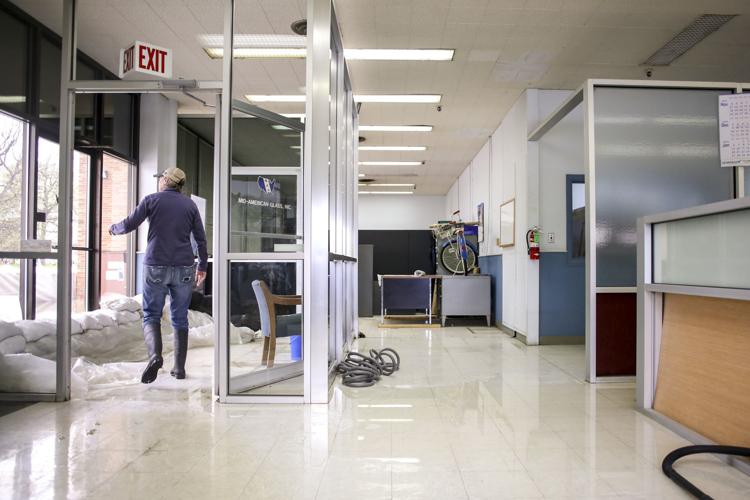 050419-qct-flood-aa-021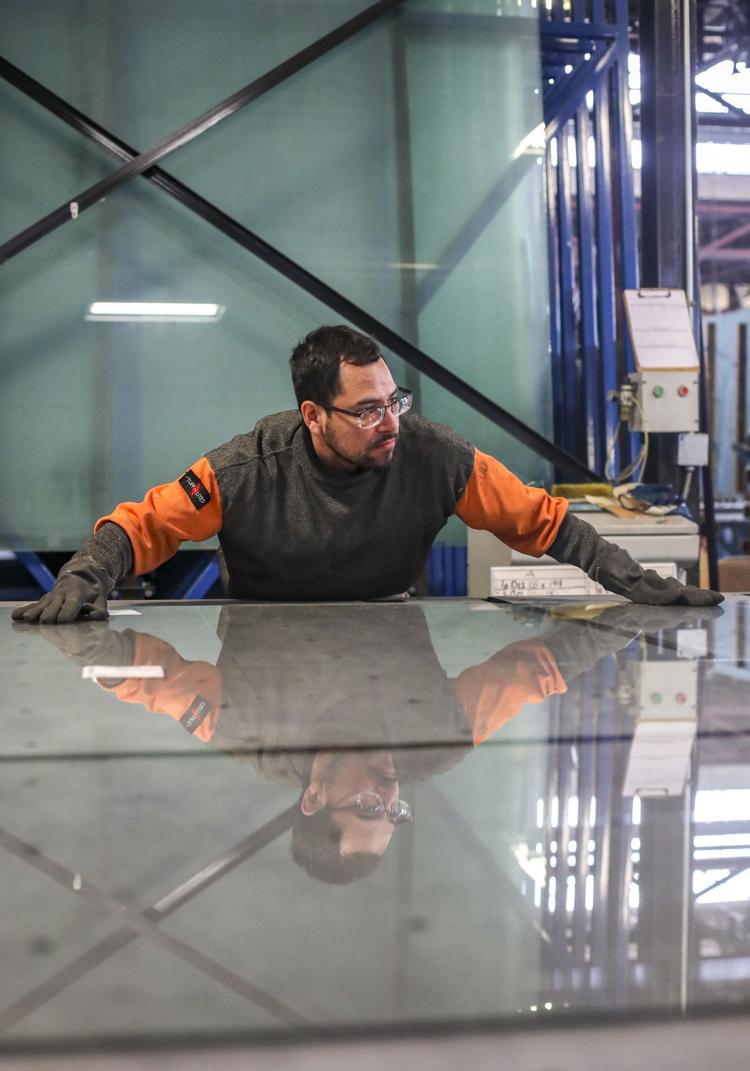 050419-qct-flood-aa-022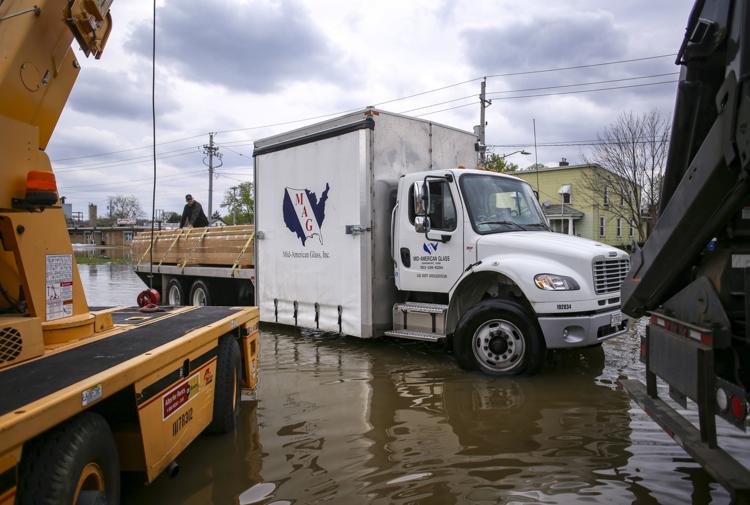 050419-qct-flood-aa-023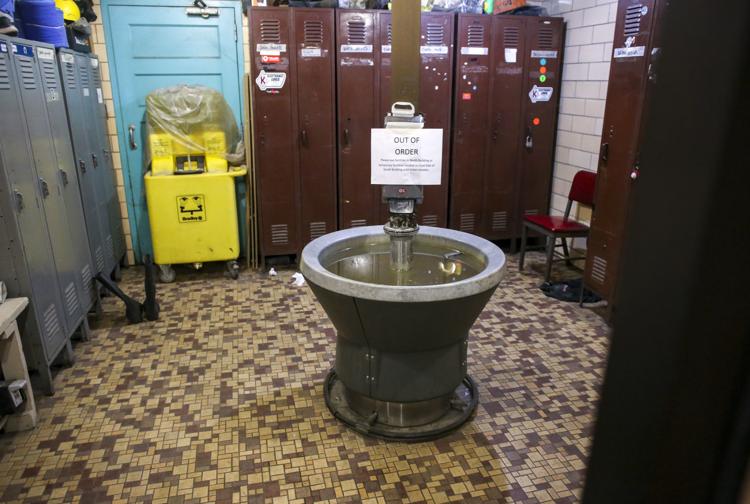 050419-qct-flood-aa-024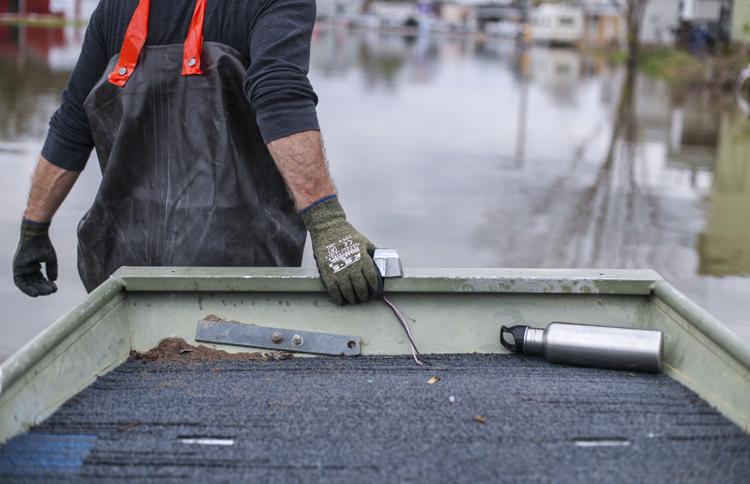 The business news you need
With a weekly newsletter looking back at local history.