The four-story building, with its distinctive orange embellishments, has a futuristic look that reflects a vision for the future of downtown Bettendorf.
An open house and ribbon-cutting was held Monday at the new Ascentra Credit Union headquarters and branch, a hallmark for Bettendorf, its downtown and the Quad-Cities, at 2019 Grant St., Bettendorf.
Representatives from Ascentra, the city, including Mayor Bob Gallagher, the state, including Iowa Rep. Gary Mohr, R-Bettendorf, the Quad-Cities Chamber of Commerce, Russell Construction and Legat Architects gathered to give brief speeches and tour the new building. 
Dale Owen, president and CEO of Ascentra, said it is exciting to be part of the Quad-Cities Chamber Q2030 Regional Action Plan (a unified vision launched in 2016 as an idea to align the Quad-Cities as a single region).
There's a request for proposal on the former Ascentra building at 1710 Grant St., Owen siad.
"I'm trying to remember what was here when I was a kid," said Jim Russell, president and CEO of Russell Construction. "Row houses," someone prompted. "And Lindquist Ford was next door," Russell remembered.
"Our company relationship with Ascentra really goes back almost 30 years, I think our first project was back in the '80s, which is incredible," he said. "It's really exciting for me to be standing here with white hair instead of brown hair, thinking about what it was then and what it is now..."
Inside, Debbie Lensmeyer was thrilled with the first-floor Lensmeyer Learning Center for educational seminars and gatherings. It is named in tribute to her late husband, Paul Lensmeyer, former president and CEO of Ascentra who died unexpectedly in 2013.
At first, she said, she was speechless. "And then, of course, there were tears. He would have loved it." The center will be used for educational seminars and gatherings.
Among the "wow" factors throughout the building is the expansive view of the river from the fourth floor, which includes operations, marketing and senior management, said Alvaro Macias, vice president — business development. "It's a living work of art for us," he said.
The open concept also contains "zen rooms" for nursing mothers or quiet space, and a spacious break room.
A full-service financial center includes retail, mortgage and member business-lending services, insurance through a partnership with TruStage Insurance Agency LLC, and expanded offerings with Ascentra Retirement & Investment Services and First Community Trust N.A. to assist members with investment and estate planning.
A "fun space" with exercise equipment connects to the break room, which leads to an outdoor patio.
The architectural aluminum came from Kawneer, the commercial-building arm of Arconic. "This pays homage to our original sponsor company Alcoa, where in 1950 our credit union was created in their basement," Macias said.
The first floor also has office space for Ryan Jantzi, executive director of the Downtown Bettendorf Organization.
Ted Haug, principal-in-charge of design for Legat Architects, appreciates the idea of relating to the context of the community. "They could have so easily gone out of town and built out of town and not had to do everything they had to do to make this work."
The challenge for Legat, he said, was an appropriate "urban response" with the building. "Downtown Bettendorf is not going to stay the way it is right now. ... You see it already with apartments going up."
Downtown will become much more urban, he said, creating 24/7 activity "in terms of having people live here, having people work here, having people shop here, having people recreate here."
Long-term plans include a parking ramp in front of the Quad-Cities Waterfront Convention Center where staff eventually will park, Macias said.
Owen shook hand after hand while visitors congratulated him on the new facility, which began with a planning session with Ascentra board members in 2015, he said.
"We couldn't think of a better investment of our members' equity," he said.
The event kicked off a week of celebration. The public can stop by to register for a chance to win an Apple watch, Air Pods, a kids' electric car and a certificate for a Trek bike.
082719-qct-fea-ascentra-003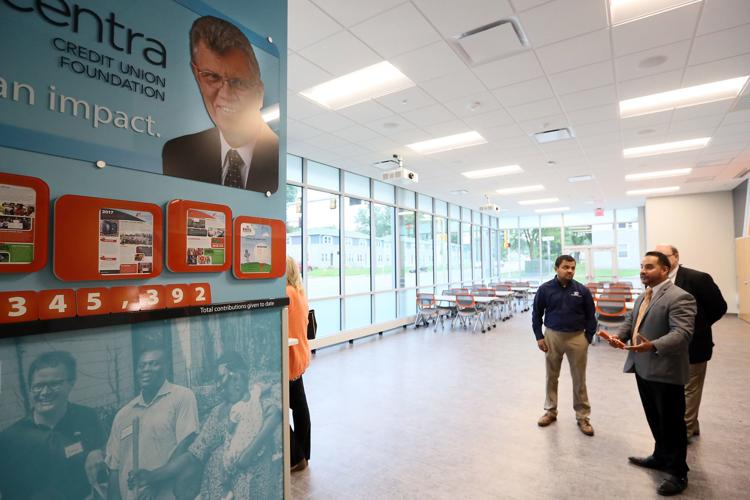 082719-qct-fea-ascentra-004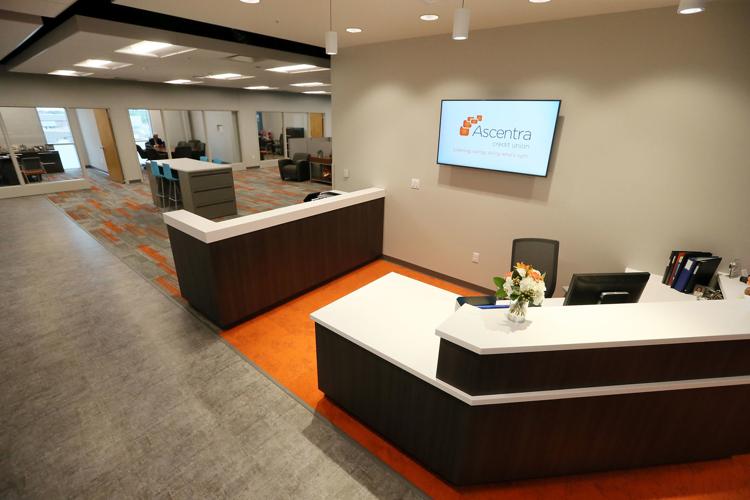 082719-qct-fea-ascentra-001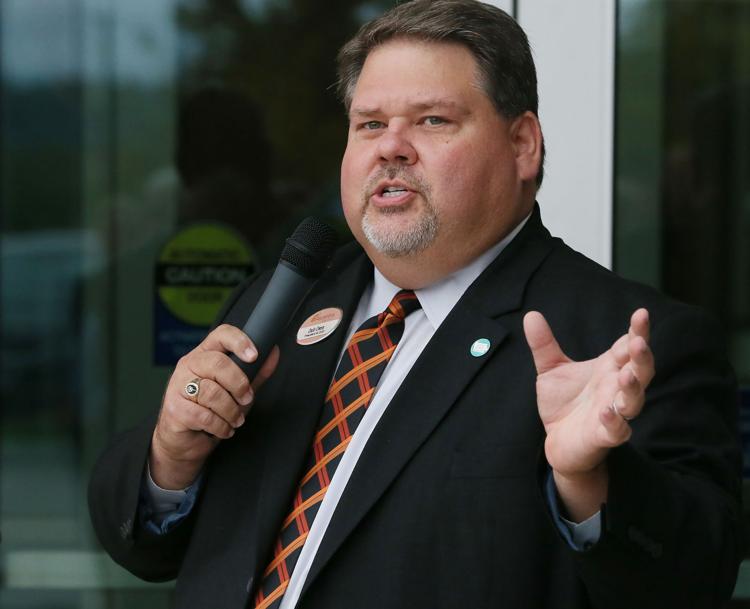 082719-qct-fea-ascentra-010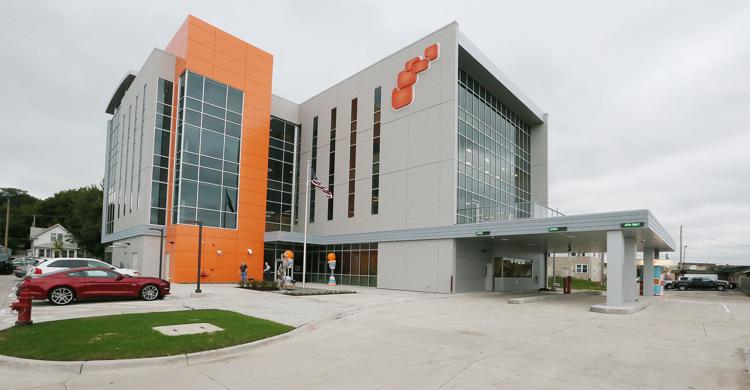 082719-qct-fea-ascentra-007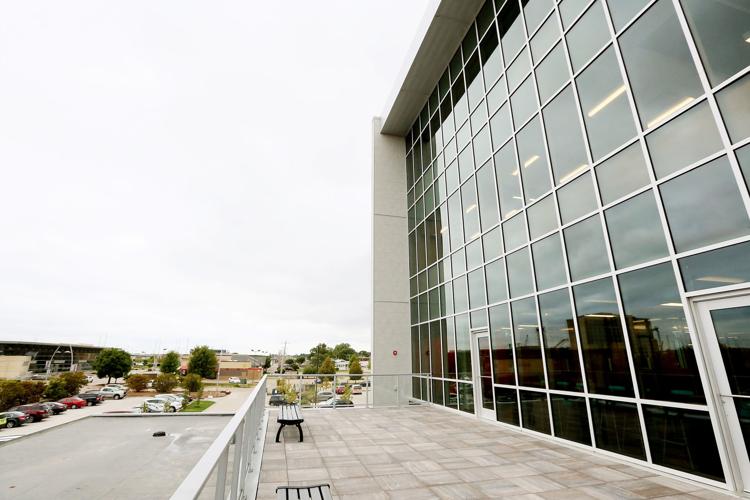 082719-qct-fea-ascentra-005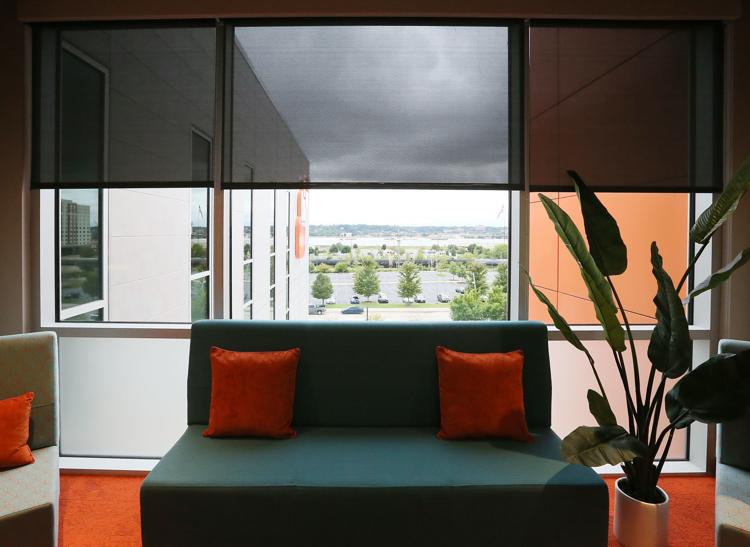 082719-qct-fea-ascentra-002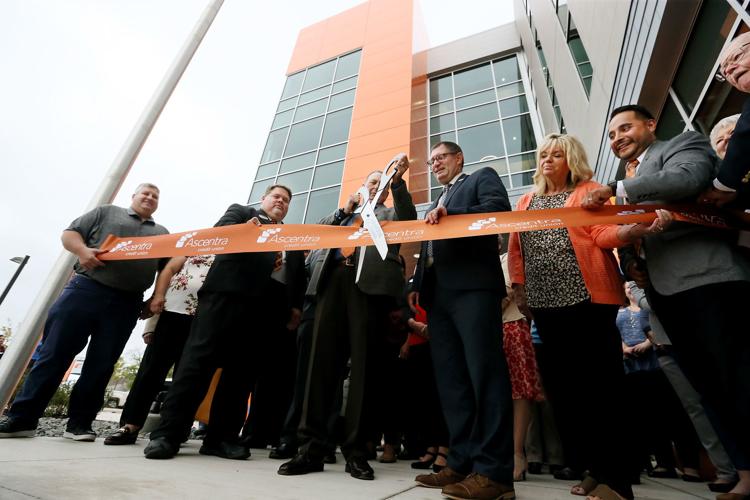 082719-qct-fea-ascentra-006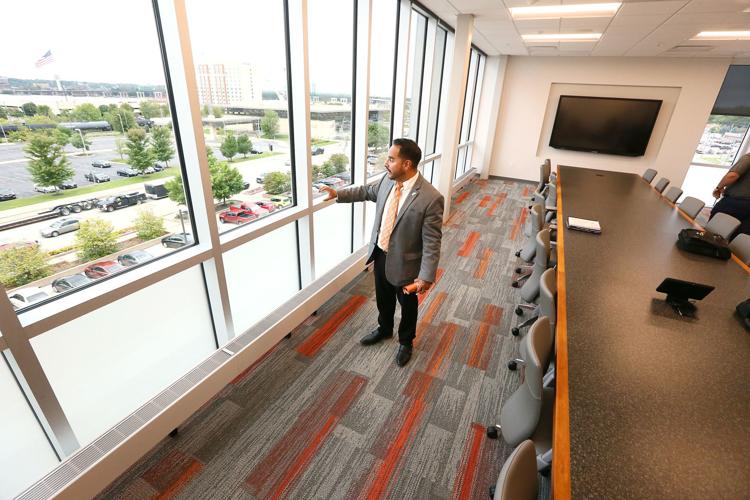 082719-qct-fea-ascentra-009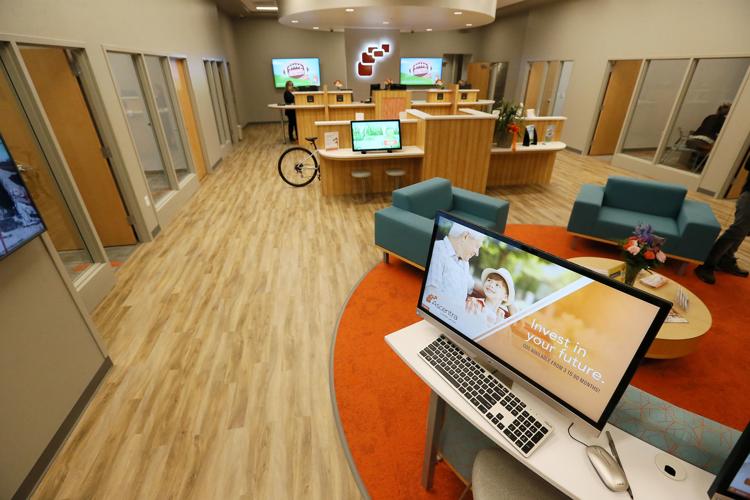 082719-qct-fea-ascentra-008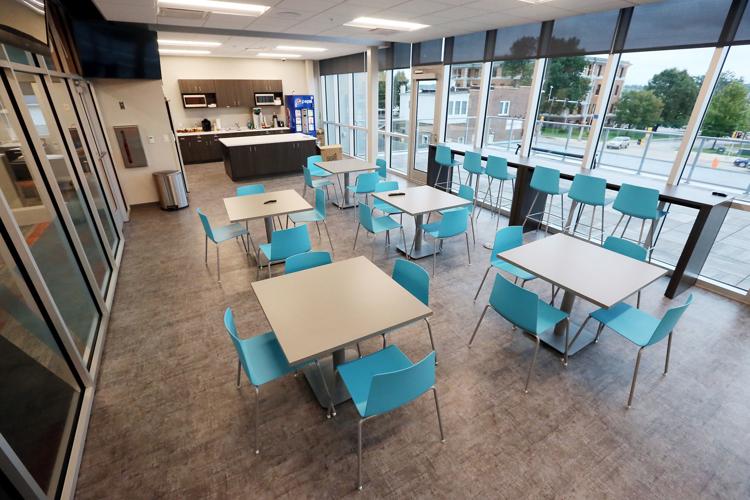 Jim Russell at Ascentra open house, Bettendorf
Ascentra Credit Union opening, Bettendorf
The business news you need
With a weekly newsletter looking back at local history.