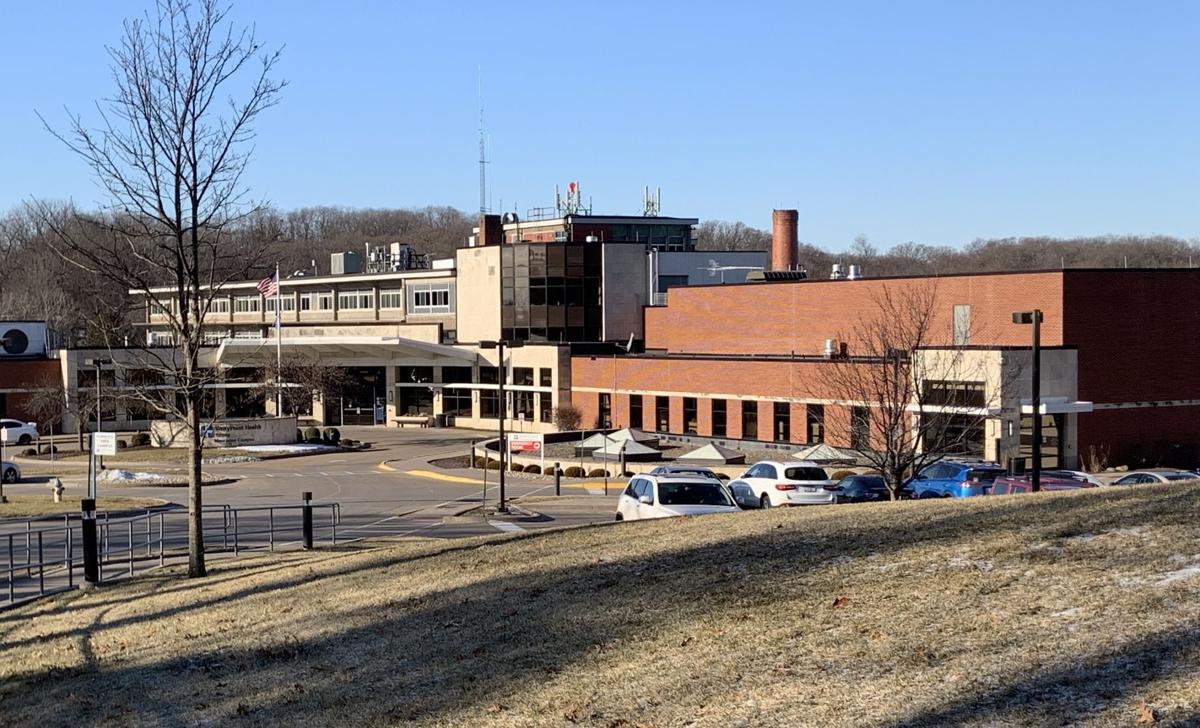 Trinity Muscatine recently secured a $900,000 grant for programs.
According to a news release, the hospital secured the grant from Health Resources and Service Administration to help as many as 120 Muscatine County families, or more than 300 people. The dollars will be used for Trinity's "Fueling the Future" program, a six-week upskill training program for qualifying families who have elementary-school-aged children receiving weekend "backpack" food subsidies.
"We know that children can't fill their heads when their bellies are empty. In Muscatine alone, more than 200 elementary children take backpacks filled with food home each weekend to stem their hunger," Charla Schafer, executive director of the Community Foundation of Greater Muscatine, said in a news release.
"Working with this core group of dedicated partners, we have developed a disruptive model, focusing on a continuum of interconnected steps to reduce barriers and advance their families' financial base through education and strengthened employment for their parents."
Visit Quad Cities adds 5 board members
Earlier this month, Visit Quad Cities added five members to its board of directors.
The new members are: Michelle Hargrave, Figge Art Museum; Tony Knobbe, Scott County Board of Supervisors; Nick Holke, Element Hotel; Brandy Poston, Eastern Iowa Community Colleges; and Maria Ontiveros, Mercado on Fifth.
"Visit Quad Cities is extremely fortunate to have an incredible team of community leaders that help guide our organization and serve our brand's promise," said Dave Herrell, president and CEO of Visit Quad Cities, in a news release.
Per Mar Security recognized for systems
Per Mar Security Services was recently ranked as 22nd in top system integrators by SDM.
According to a news release, that ranking comes from the SDM Top Systems Integrators Report ranking of 100 companies by their revenue in 2019 from their security system integration revenue.
Integration includes project management, installation, training and design, among other elements.
Per Mar was also recently ranked as a Top 20 alarm system company.
Russell ranked as a Top 400 Contractor
Russell was recently ranked as a Top 400 Contractor by Engineering News Record's list for 2020.
The annual report, based off the previous year's reported revenues from contractors, listed Russell as No. 380 after Russell experienced a 30% growth in revenue in 2019, according to a news release.
"Without delighted clients, we do not have a sustainable business. Our future clients engage us with the foundation of our past success supporting that decision. Nothing (except safety) is more important than a satisfied client," Jim Russell, company CEO, said in a news release.
YWCA Quad Cities earns grant to support programs
YWCA Quad Cities recently received a grant from Google.org for a digital program.
According to a news release, the Q-C organization was one of 12 local YWCA organizations to receive a portion of Google.org's $5 million commitment to YWCA USA.
The dollars are going to improve job-training programs and increase access to digital skills for women and underserved Americans.
"YWCA Quad Cities views this grant as a critical investment in the rebuilding of our local economy that has been devastated through COVID-19 and the economic downturn through the upskilling and re-skilling of a traditionally overlooked workforce," Julie Larson, president/CEO of YWCA Quad Cities, said in the news release.
GreenState Credit Union recently named new board chairman
Fred Mims was recently named chairman for GreenState Credit Union's Board of Directors.
According to a news release on the move, Mims has been a board members since 2001 and was a staff member of the University of Iowa Athletics Department for 38 years in several roles.
Mims called the selection an honor while thanking Jeff Disterhoft, president/CEO of GreenState, for the role.
"GreenState's excellent leadership team, headed by Mr. Jeff Disterhoft, has positioned us to be one of the best credit unions in the country. I am excited about this opportunity and look forward to the continued service to our members," Mims said in a news release.
Lane & Waterman adds four attorneys
Lane & Waterman, a Davenport law firm, recently added four attorneys.
David C. Waterman, a former federal prosecutor for the U.S. Attorney's Office for the Middle District of Florida, joined the firm recently. Waterman's experience includes civil litigation, white-collar criminal defense, government regulatory and compliance, and appeals.
The Davenport law firm continues to grow and will add three more attorneys this fall, a news release said.
Jenny Juehring, a 2019 Washington University School of Law graduate, will join the office and has most recently been clerking for the Honorable Chief Judge Leonard Strand for the U.S. District Court of the Northern District of Iowa.
Austin Lenz, a 2020 Drake University Law School graduate, previously clerked for Lane & Waterman and was a judicial intern for the Scott County Juvenile and Associate Court in 2018.
Thomas Bush, also a 2020 Drake University Law School graduate, previously clerked with Brick Gentry in Des Moines and Bush, Motto, Creen, Koury & Halligan in Davenport.
The business news you need
With a weekly newsletter looking back at local history.