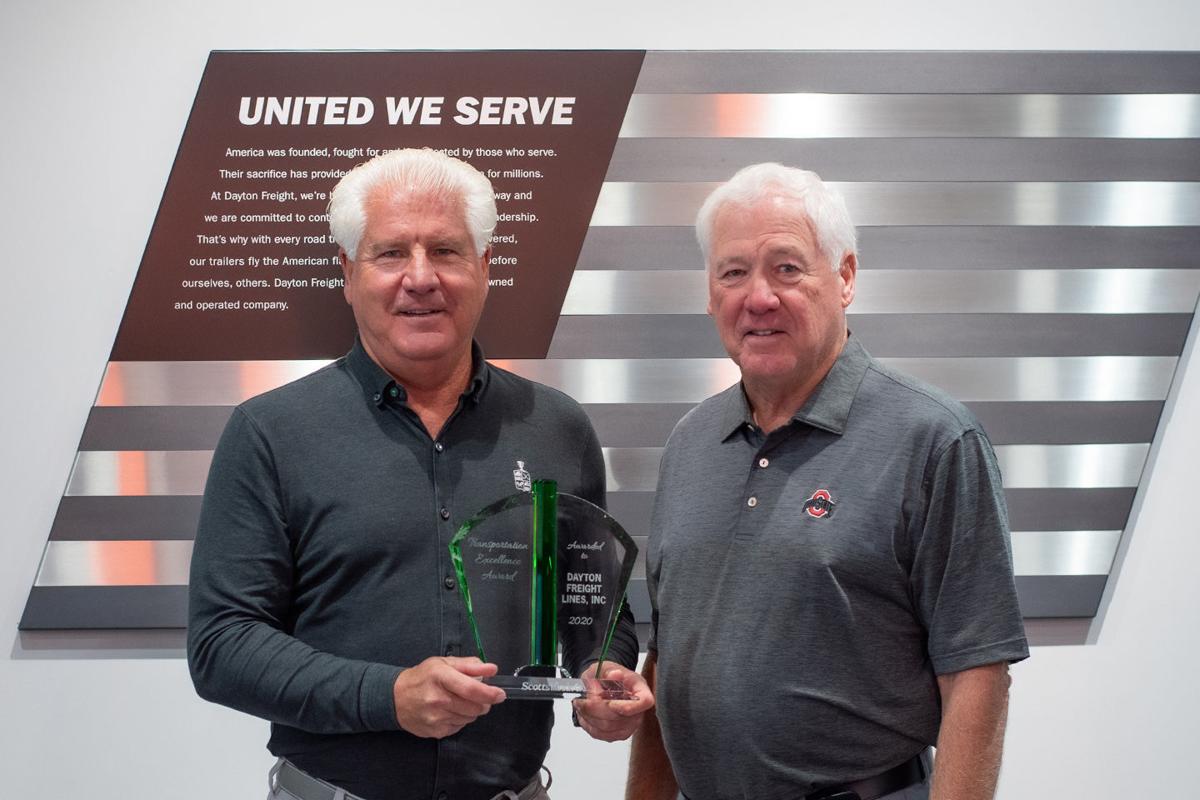 UnityPoint Health-Trinity Bettendorf has received the American College of Cardiology's NCDR Chest Pain – MI Registry Platinum Performance Achievement Award for 2021. Trinity Bettendorf is one of 212 hospitals nationwide to receive the honor.
The award recognizes Trinity Bettendorf's commitment and success in implementing a higher standard of care for heart attack patients. It signifies that Trinity Bettendorf has reached an aggressive goal of treating patients to the clinical guidelines and recommendations outlined by the American College of Cardiology/American Heart Association.
"We are thrilled to offer this level of quality heart care to the Quad-Cities community," Kathy Pulley, Trinity director of cardiology, said in a news release. "Our vision has always been to provide the best outcome to every patient, every time, and we are thankful for this award that shows we are reaching our goals. Our team members work hard to ensure we treat every person with the highest level of care and we serve the community with that mindset every day."
To receive the Chest Pain – MI Registry Platinum Performance Achievement Award, Trinity Bettendorf demonstrated sustained achievement in the Chest Pain – MI Registry for two consecutive years (2019 and 2020) and performed at the highest level for specific performance measures. Full participation in the registry engages hospitals in a robust quality improvement process using data to drive improvements in adherence to guideline recommendations and overall quality of care provided to heart attack patients.
The Centers for Disease Control estimates that almost 700,000 Americans suffer a heart attack each year. A heart attack occurs when a blood clot in a coronary artery partially or completely blocks blood flow to the heart muscle. Treatment guidelines include administering aspirin upon arrival and discharge, timely restoration of blood flow to the blocked artery, smoking cessation counseling and cardiac rehabilitation, among others.
Chest Pain ̶ MI Registry empowers health care provider teams to consistently treat heart attack patients according to the most current, science-based guidelines and establishes a national standard for understanding and improving the quality, safety and outcomes of care provided for patients with coronary artery disease, specifically high-risk heart attack patients.
Texas Roadhouse sets hiring day for Monday
As local diners return to their favorite restaurants, Texas Roadhouse is staffing up. On Monday, June 7, Davenport's Texas Roadhouse will host its first hiring event for full- and part-time positions.
Texas Roadhouse offers "competitive pay, based on experience," according to a news release.
To reserve an interview time, register online in advance.
Texas Roadhouse is a full-service, casual dining restaurant.
Dayton Freight receives excellence award
DAYTON, Ohio — Dayton Freight Lines, Inc., a leading provider of regional less-than-truckload (LTL) transportation services, received the Transportation Excellence Award from Scotts Miracle-Gro Company for the 10th time.
The award recognizes superior performance in the regional LTL category. Scotts is the world's largest marketer of branded consumer lawn and garden products and is headquartered in Marysville Ohio.
Dave Brady, Dayton Freight's VP of Sales said: "We are humbled to be honored with this award from Scotts Miracle-Gro Company. We commend our employees for their commitment to provide our customers with great service."
Founded in 1981, Dayton Freight is a private, less-than truckload freight carrier headquartered in Dayton, Ohio. Ranked as the country's 14th largest LTL company, Dayton Freight has 60-plus service centers in 14 Midwest states, including one at 
3551 5th Ave. in East Moline, that are served by more than 5,000 employees.
Hickory Creek Event Center sets grand opening
Hickory Creek Event Center, 3504 Hickory Grove Road in Davenport, will hold a grand opening, open to the public from 2 to 7 p.m. June 19, 2021. The venue will be decorated, with tables set up for vendors to showcase their talents. Food and a fully stocked bar will be available for purchase.
Tyson Foods awards $21,000 to EMBARC
SPRINGDALE, Ark. — Tyson Foods is celebrating its partnership with Ethnic Minorities of Burma Advocacy and Resource Center (EMBARC) and its support of Tyson team members by awarding a $21,000 grant to the organization, which is focused on supporting the Asian-American community, immigrants and refugees. The $21,000 is the latest contribution of a series of grants Tyson is making around the country to support national and local nonprofits that are working to support people of Asian descent.
The check was presented by the Tyson Waterloo, Iowa, pork plant manager, however, EMBARC's work benefits Tyson team members from its Perry, Waterloo and Columbus Junction, Iowa, facilities.
"We're grateful for our partnership with EMBARC and the positive impact it's had for our team members," Rick Petersen Waterloo, Iowa Complex Manager, said in a news release. "EMBARC has been instrumental in supporting our team members, especially in providing immigration legal services and interpretive help when working with various organizations in the community. They will be able to use these funds as they see fit to support our AAPI members of the community."
The resources created by EMBARC are available to Tyson team members in 12 different languages, highlighting topics related to housing information, access to food, information about healthy relationships, physical health information and more. Videos are a popular way for the group to share information on these topics, and the videos produced through the partnership have approximately 25,000 views to date.
"We stand against hate, prejudice and discrimination in all forms," Garrett Dolan, senior manager, corporate social responsibility, Tyson Foods, said. "Tyson Foods is as diverse as the world we help to feed. Our diversity makes us and our communities stronger. We're proud to support the organizations helping to lift up these communities."
Walmart, AT&T join to help with internet access
To help the millions of Americans who are experiencing financial hardship as a result of COVID-19, Walmart and AT&T are working together to offer eligible customers select home internet and wireless plans via AT&T PREPAID and Cricket Wireless for little or even no cost. The offers are available through the Emergency Broadband Benefit Program (EBB), and customers can find eligible plans on Walmart.com and in more than 2,300 Walmart stores across the country. If signing up for an eligible plan at Walmart, customers must complete their EBB enrollment with AT&T PREPAID or Cricket.
EBB is a temporary federal government program that provides eligible customers a temporary benefit of up to $50/mo. on eligible home internet or wireless service. Eligible households on qualifying Tribal lands can receive a benefit of up to $75/mo.
Leaders from Walmart and AT&T reiterated their commitment to making the internet more accessible to all Americans, especially those most impacted by the pandemic.
If you've been financially affected by COVID-19 or currently participate in financial assistance programs such as SNAP or Medicaid, you could be eligible for temporary relief on an AT&T PREPAID or Cricket Wireless plan.
Customers who qualify for the EBB program have multiple options to find the best plan for their needs. Families on the move or working at home can connect to the internet with a mobile hotspot device on a data-only plan. The mobile hotspot with a data-only plan delivers internet access to up to 15 Wi-Fi enabled devices like a computer, a tablet, and more.
Mediacom participates in Emergency Broadband Program
Mediacom Communications has announced its participation in the federal government's Emergency Broadband Benefit Program (EBBP) designed to help families and individuals struggling to afford Internet service during the COVID-19 pandemic.
The EBBP is a temporary program being administered by the Federal Communications Commission (FCC). It provides eligible new or current customers with up to $50 off their monthly internet service bill. Program eligibility is defined by the FCC.
"Mediacom's participation in the FCC's Emergency Broadband Benefit Program is one more way we ensure that reliable broadband is available to families and individuals who have been adversely affected by the COVID-19 pandemic," Mediacom Senior Vice President Ed Pardini said in a news release. "In all Mediacom service areas, our team will encourage eligible individuals and families to use this temporary benefit to stay connected to loved ones, and to access online education, healthcare and employment resources."
Those interested in the benefit must pre-qualify for the program through the National Verifier. After customers are verified, they may opt into the program by choosing Mediacom as the participating internet service provider. The monthly credit of up to $50, applies only to broadband services.
Information about the EBBP can be found online or by calling: 855-330-6918.
QCR Holdings, Inc. to resume stock repurchase program
QCR Holdings, Inc. (NASDAQ: QCRH) announced at its recent board meeting that its Board of Directors approved resuming share repurchases under its share repurchase program, which was initially authorized on Feb. 13, 2020. In response to the COVID-19 pandemic, the company suspended share repurchases under the repurchase program on March 16, 2020. Under the program, 699,068 shares may still be purchased.
"This share repurchase program reflects the company's commitment to enhancing value for our shareholders," Chief Executive Officer Larry J. Helling said. "The plan provides us with another tool to best allocate capital. We continue to deliver strong financial performance, and reinstating this program gives us the opportunity to buy back shares and build long-term value."
The repurchase program permits shares to be repurchased in open market or private transactions, through block trades, and pursuant to any trading plan that may be adopted in accordance with Rules 10b5-1 and 10b-18 promulgated under the Securities Exchange Act of 1934, as amended. The timing, manner, price and amount of any repurchases will be determined by the Company in its discretion and will be subject to economic and market conditions, stock price, applicable legal requirements and other factors. The repurchase program does not obligate the Company to purchase any particular number of shares.