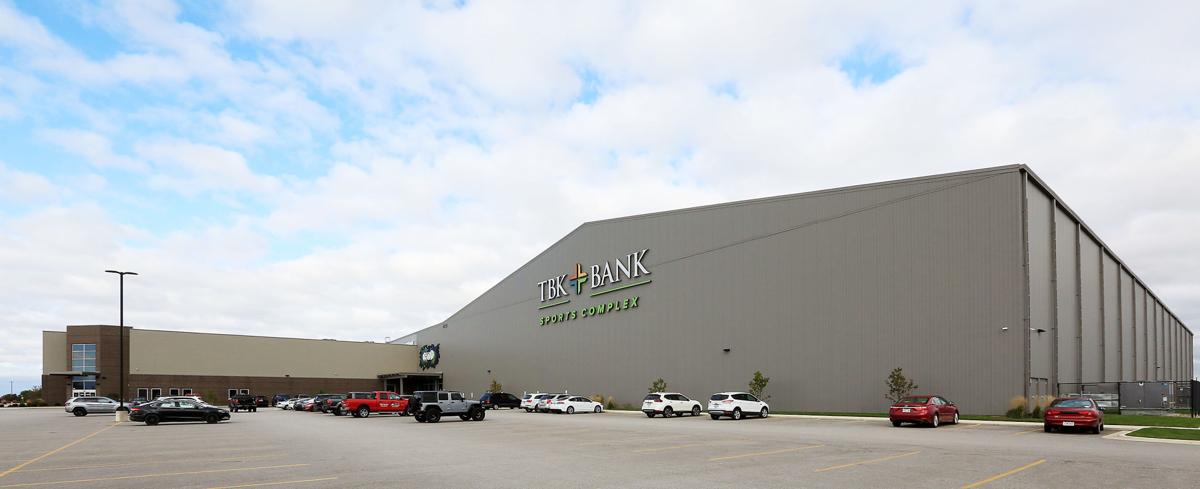 Starting this month, the YMCA Gymnastics and Cheer Center will operate out of the TBK Bank Sports Complex in Bettendorf.
According to a news release, the 10,000-square-foot center opens Jan. 5 to provide programming for all levels, from toddlers to nationally competitive teams.
Registration is now open for the new offerings via the YMCA's website or in-person at the Scott County Y's branch facilities. The sports complex in Bettendorf will announce further additional YMCA programming at the facility, including soccer in the spring and summer camp, via ongoing announcements.
"As someone with lifelong involvement with the YMCA, I've seen first-hand the positive value of their programming on youth, families, and community. It's exciting to have a program of this quality at our facility," said Dave Stow, CEO of the TBK Bank Sports Complex, in a news release.
Leaders from the Bettendorf facility and the YMCA worked together to look at options to increase programs and services in the Quad-Cities.
"A gymnastics and cheer program with the ability to engage families and inspire more kids to be active and healthy, while also having the opportunity to progress to compete at the national level was selected as the best opportunity for the community," the news release said.
There will be an introductory level with basic skills as well as academy classes for accelerated skill development. Tryouts are tentatively scheduled for summer 2020 for the Y's advanced skills competitive team.
Klingner & Associates acquires Davenport-based firm
You have free articles remaining.
Klingner & Associates, P.C., announced Jan. 2 the acquisition of Davenport-based Verbeke-Meyer Consulting Engineers, which becomes Klingner's Davenport location.
Verbeke-Meyer was founded in 1976 and has experience in residential, commercial and institutional projects as well as street, wastewater and water supply services to area municipalities, a news release said.
The office will continue to be run by co-founder David Meyer, along with the rest of Verbeke-Meyer's professional staff. Meyer said in a news release that the work philosophy and personal attention to clients were similar for both companies.
"This merger will allow us to provide a more extensive scope of services to our current clients and to prospective clients," Meyer said.
Klingner will continue to assist Verbeke-Meyer's current clients. Klingner has offices in Quincy, Ill.; Galesburg, Ill.; Burlington, Iowa; and Hannibal, Mo., among other locations.
Carver Aero bought by Illinois-based investment company
CL Enterprises, the investment company of the Carus-Limberger family in Ottawa, Ill., announced Dec. 30 that it has acquired Carver Aero, a flight base operator business with locations at the airports in Davenport and Muscatine.
Carver Aero also operates a flight school, an aircraft maintenance business and an air charter business with a variety of airplanes, a news release said. Roy Carver Jr., of Muscatine, founded and operated the company nearly 30 years ago.
"We plan to grow the business and expand to other small towns in the Midwest, following our belief in the economic potential of rural regions and small towns," said Peter Limberger, chairman and CEO of CL Enterprises, in a news release.
"Our investment will provide a solid platform for further growth in the aviation sector with excellent market opportunities, especially in the Midwest."