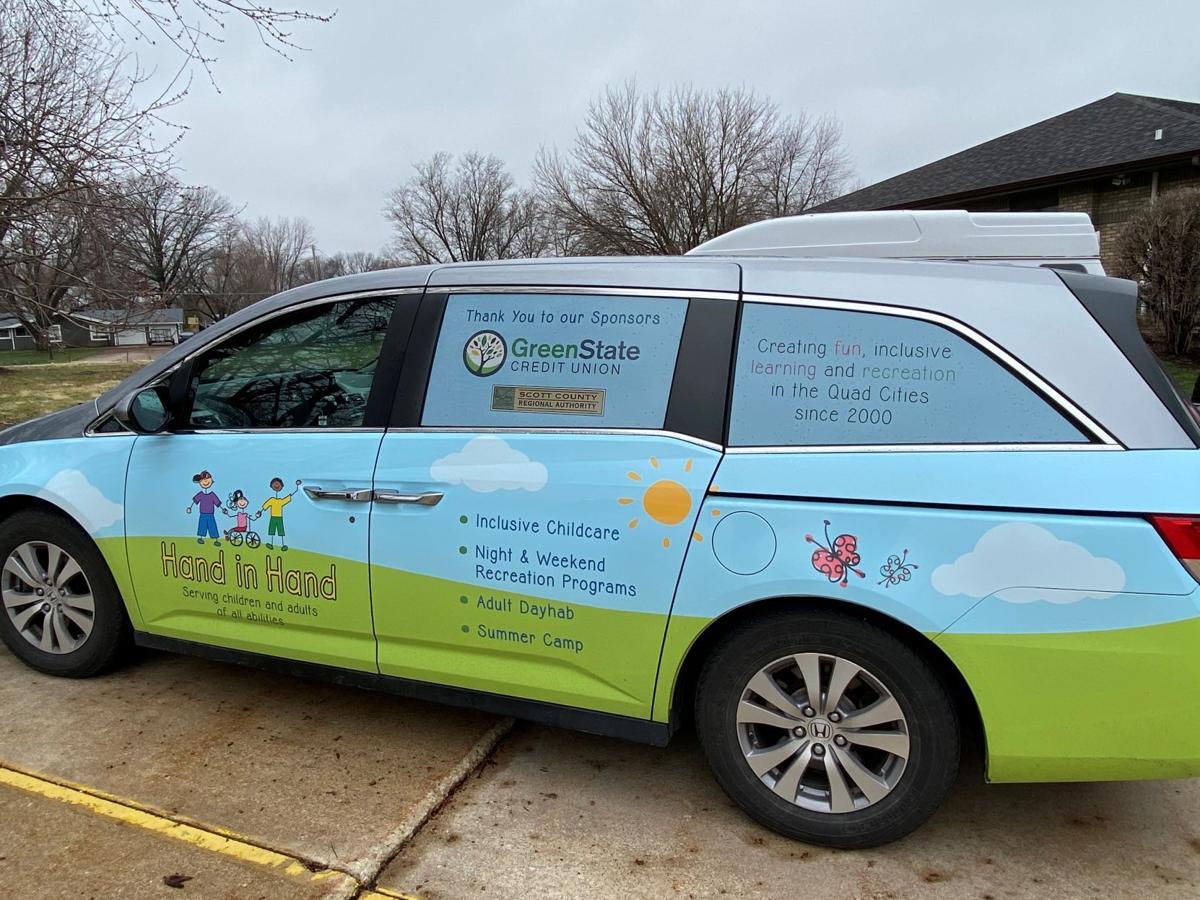 Happy Joe's Pizza & Ice Cream has embarked on an expansion across the Midwest — and beyond.
The company is taking its signature menu and business model to new markets with incentives for new and existing franchisees.
In late 2020, Happy Joe's welcomed 30-year industry veteran Tom Sacco as its new CEO, president and chief hHappiness officer. Under Sacco's direction, the brand has opened two new franchise units in Urbandale and Cascade, Iowa. An existing franchisee in St. Louis signed on to expand his Happy Joe's portfolio, with a new location set to open in St. Peters, Missouri, this June. Additionally, Happy Joe's is set to open a company location in Fond du Lac, Wisconsin, in July. The four total new openings are more than Happy Joe's has opened over the last five years combined.
"When you mention Happy Joe's to people in the Midwest, it stirs up a lot of emotion and always brings a smile," Sacco said in a news release. "We want more communities in this great country to be able to experience the spirit that is Happy Joe's. Our brand has so much to offer, from the high-quality, gourmet pizza we serve to the lasting memories created in our restaurants. I'm thrilled to be at the helm of such an inspiring company at such a transformational moment in time. I can't wait to see the progress we will continue to make."
Since Sacco joined the Happy Joe's team, the brand has streamlined royalties and recently introduced new, limited-time development incentives for new franchisees. The company is waiving the initial Happy Joe's franchise fee, reducing royalties to 2% during the first year of operation and 4% during the second year of operation. Full royalty does not kick in until the 25th month of operation.
"Happy Joe's is different from other franchisors in that we're functionally and financially sound, our franchisees are coming off a record year — in spite of the pandemic — and our brand nurtures an emotional connection with our guests that others simply can't replicate," Sacco said. "With the addition of franchise veteran Kat Davidson leading our franchise development efforts, we're looking forward to expanding more of our happy places to hundreds and hundreds of areas outside of the Midwest, all across the Sun Belt and small-town USA."
To learn more about Happy Joe's franchise opportunities, email Kat Davidson at KatD@drhnow.com or call 678.485.8413.
Hand in Hand receives vital transportation 
Thanks to GreenState Credit Union and the Scott County Regional Authority (SCRA), Hand in Hand is the new owner of a 2019 Honda Odyssey that will be vital in transporting participants of all abilities.
With the sponsorship and grant funding for a new van, Hand in Hand is able to get children and adults out of isolation from the pandemic in a safe way. Participants can be transported to local agencies to volunteer, children can attend after-school programs, and together Hand in Hand can ensure that the individuals they serve still have access to important services and experiences that reduce isolation and support them in their goals.
"We are grateful for SCRA's flexibility in funding and for GreenState's matching gift. While the last year presented many challenges, there were so many bright spots as funders recognized the real and immediate impact they could have on our community. Already we've picked up kids from school and transported our participants to important volunteer work at partner agencies like Dress for Success, Riverbend Foodbank, QC Closet to Closet, and Davenports' Minnie Fridge!" Hand in Hand CEO Angie Kendall said in a news release.
In the past the organization has relied on renting a bus and has a 2004 Econoline van that they utilize for most of their transportation. The new van allows them to regularly go on small group outings and to take participants out for one-on-one time to work on their individual goals such as purchasing an item at a store or working on their social skills.
Hispanic Chamber series to feature Stover
The Greater Quad Cities Hispanic Chamber of Commerce will present Peggy Stover from the University of Iowa Tippie College of Business at its Multicultural Speaker Series at noon Thursday, April 29. Stover will provide marketing solutions for businesses or nonprofits.
The Multicultural Speaker Series seeks to provide an opportunity for attendees to enhance cultural awareness, fulfill diversity education needs, increase integration into the community and expand networks across community sectors. The Multicultural Speaker Series is sponsored by Black Hawk College, Eastern Iowa Community Colleges District and WQPT is a media sponsor. University of Iowa Tippie College of Business is a special sponsor for this Speaker Series.
The Multicultural Speaker Series will be held virtually. Admittance for the event will be $15 per ticket. To find out more or to register for the event, visit www.gqchcc.com or call (563) 214-5160.
Walgreens pharmacists to be featured in cancer workshop
Gilda's Club will host a free virtual workshop for anyone impacted by cancer from 6 to 7:30 p.m. Tuesday, April 27, via Zoom.
Walgreens pharmacists Steven Donnelly, Pharm.D, Tom Truong, Pharm.D, and Beauty Area Expert Greta Kukay to talk about Feel More Like You, a free service provided at more than 3,000 Walgreens stores nationwide featuring pharmacists and beauty consultants specially trained to help people better manage internal and visible side effects from cancer treatment.
Dunkin' donating gift cards to fuel frontline workers
To celebrate National Pay It Forward Day, each Dunkin' in the Quad Cities will choose a customer at random to win free coffee for a year on Wednesday, April 28.
Guests need only visit their local Dunkin' between 8 a.m. and 5 p.m. that day for the chance to win.
The program was inspired by an anonymous customer in Dayton who gave $4,000 in gift cards to Pay It Forward to his community last month. He wanted to spread kindness during these trying times — and his generous donation lasted more than 18 hours and paid for more than 300 customer orders!
Distillery applauds new shipping law
LECLAIRE — Small Iowa distilleries will soon be able to ship bottles right to their biggest fans because of bill passed last week by the Iowa Legislature this week. House File 766 passed both chambers on Wednesday and now moves on to Governor Reynolds to be signed into law.
"This is a bill that will open a lot of doors for small Iowa distilleries." Garrett Burchett, owner and distiller at Mississippi River Distilling Company in LeClaire, said in a news release. "We look forward to more Iowans enjoying our spirits thanks to e-commerce."
The bill allows Iowa distilleries to sell their spirits and have them delivered through a third-party vendor within the state of Iowa. The bill only opens deliveries in the state of Iowa as each state governs their own alcohol policies.
The law will go into effect July 1. Mississippi River Distilling Company plans to have its website ready for orders Day One.
Q-C architects honored 
Two local architects and members of the American Institute of Architects, Iowa Chapter (AIA Iowa) have been recognized as participants in the AIA Iowa Citizen Architect Program by AIA Iowa for service in the Quad Cities Area.
John Mahon, AIA, of BHMM Architects in Davenport, serves on the Executive Leadership Committee – AHA Heart Walk for the American Heart Association. This is Mahon's second year as a member of the AHA's Executive Leadership Committee.
Craig Shannon, AIA, of the Heart of America Group, was elected Secretary on the Board for the River Music Experience. Shannon is a voting member on the board that reviews upcoming programming, facilities, budgeting, and operations.
The Citizen Architect Program recognizes AIA Iowa members who represent AIA's values in their community through public service. To find out more about this program please visit AIAIowa.org.
Ascentra Credit Union receives Diamond Awards
Ascentra Credit Union was recently awarded eight Diamond Awards by the Credit Union National Association (CUNA) in recognition for outstanding marketing and business development achievements in the credit union industry.
The awards were presented by the CUNA Marketing & Business Development Council, a national network comprised of over 1,200 credit union marketing and business development professionals. Awards are given in each of 33 categories ranging from advertising to community events and beyond.
Ascentra won five "Category's Best" awards and three Diamond Awards:
• In Sept. 2020, Ascentra launched a new Digital Banking platform that focused on giving members access to all their digital products with the same user experience, regardless of the device they use. To promote this new upgrade, and to reach more than 20,000 digital banking users, Ascentra's marketing department developed a comprehensive campaign to reach members through in-branch, digital, and direct marketing. As a result of this effort,
Ascentra earned the following four Diamond Awards:
Complete Campaign (Category's Best) — Recognizes efforts used in a single marketing campaign that includes a minimum of two different elements.
Internal Marketing Recognition/Incentive Campaign (Category's Best) — Awarded for programs that enhance external marketing efforts by recognizing and/or incenting credit union staff over an extended campaign period.
Point of Sale Display and Retail Merchandising (Category's Best) — For an overall strategy designed to enhance member awareness of credit union services.
Direct Mail — For a single mail piece supporting one effort, mailed to members or potential members.
In addition, awards were received for other marketing efforts in the following categories:
• Brand Awareness (Category's Best) — This category recognizes marketing efforts that increase brand awareness recognition to current or potential credit union members. Ascentra won this award for promoting its brand identity through a "People Helping People" COVID-19 Campaign that provided members with options to financially sustain themselves during the pandemic but also showed support for the community. This included providing a safe banking environment, introducing local and national resources for help, and ultimately setting our "People Helping People" philosophy into action.
• Crisis Management (Category's Best) — New in 2020, this category recognizes marketing efforts for awareness and response to crisis management, community impact, and internal culture efforts. Ascentra won this award for its internal and external efforts and communications in response to the COVID-19 pandemic.
• Video, Non-Commercial — This category awards single videos produced by or for the credit union. Ascentra won this award for a video created in partnership with River Bend Food Bank to create awareness of additional food insecurities, caused by the pandemic in our community as a part of our holiday promotions.
• Website — This category awards any use of a credit union's website. Ascentra won this award for our redesigned website launched in March 2020. Ascentra.org was treated to a fresh new design and functionality that added a chat function, Spanish site and a news section to house articles on financial topics.
"We are excited to accept these awards for our marketing campaigns during 2020," Jennifer Naeve, senior vice president and chief marketing officer, said in a news release. "Our success comes from knowing what our members were facing with the pandemic and wanting to make sure that we provided the digital and financial resources they needed to stay safe and healthy, and maintain their finances in a convenient and efficient way.