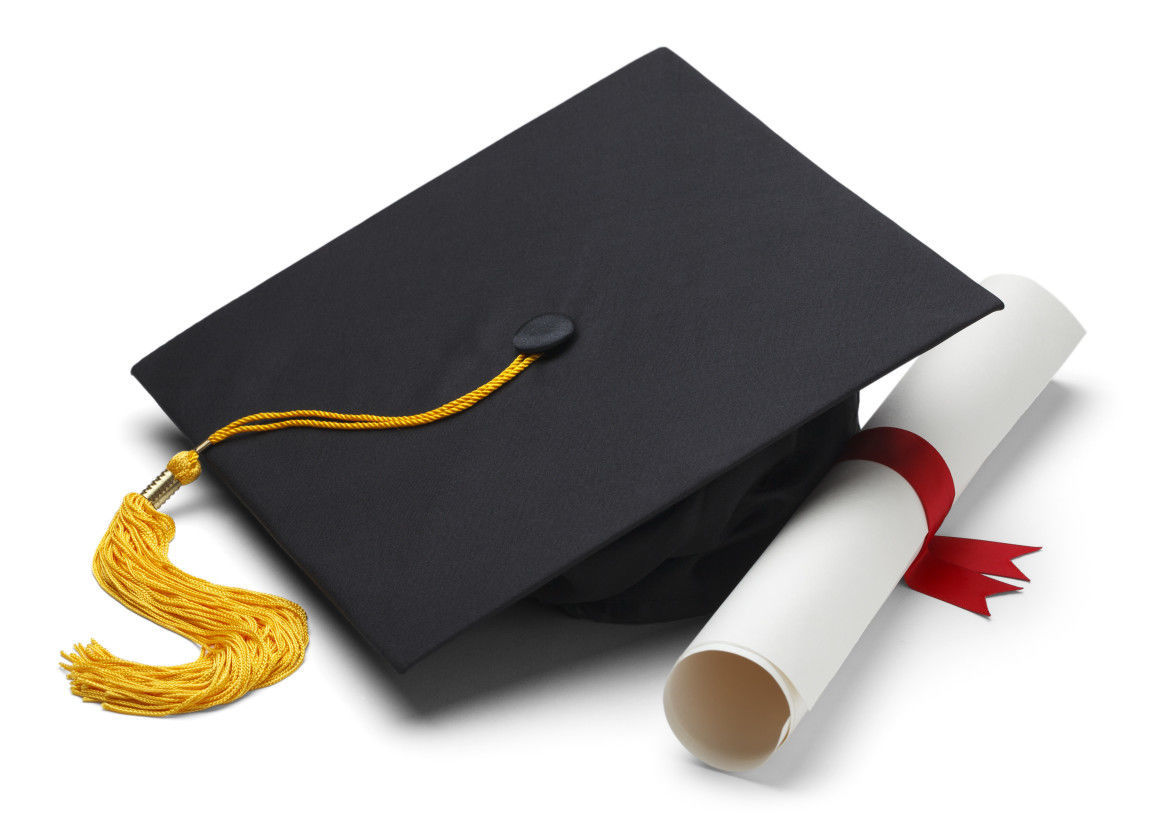 Graduating from college comes with a complicated mix of emotions. 
There's relief, pride, happiness, sadness, nostalgia. But after walking off the stage, diploma in hand, then throwing the graduation cap in the air, one of the strongest feelings takes hold: uncertainty. 
That, "what do I do now?" feeling. Abandoning the school schedule for the first time can feel like walking on a tight rope without a safety net. 
And figuring out how to handle a new job, find housing and manage finances on your own can be some of the most daunting tasks. But, Brian Ramsay, financial adviser with Wealthspan Partners, said setting and prioritizing goals can help college grads make the most of their new financial freedom.
Here are some of his tips on managing money after graduation.
Set a budget and stick to it
It might seem like an easy one, but Ramsay said the most important step in achieving your financial goals is setting a budget.
Figure out your new salary and know what your expenses are. It's a good practice to start by living below your means, rather than splurging for expensive impulse buys. But, Ramsay said it's also helpful to budget for some frugal fun.
In the budget, set aside money to build up an emergency fund, pay off debt and save for other goals, like that new car or laptop.
Ramsay also said it's important to take advantage of company retirement plans, as well as company matches on 401(k) plans. 
"That should probably be 10 to 15% of your pay, at the very least," he said. "Pay yourself first." 
Prioritize your goals
Setting a budget is one thing, but sticking to it is another.
Ramsay said one of the best ways to keep tabs on your finances and learn to manage them is by creating and prioritizing goals.
"If there's something you're saving for or if you want to pay down student loans by a certain date — that goal can help you put a plan in place and keep track of it," he said.
Be aggressive paying student loans
Even if you're in that six-month grace period before the first student loan payment is due, Ramsay advises being proactive in paying off loans.
He said it's important to start paying off debt as early as possible, plus pay off more each month than the required minimum.
"Be more aggressive than what they're telling you the minimum is," he said. "They're trying to make money off of the interest. So the slower it takes you to pay that, the more (the lender) will benefit. And the longer it takes to pay the loan off, the more it'll cost you in the long run." 
Control your credit
Graduating with student loan debt can feel unbearably burdensome, especially if you don't have a plan to deal with it. 
And, if you add credit card or other debt on top of it, it's easy to fall into dangerous habits. It's important to always pay loans on time and avoid using a credit card if you can't afford it.
"Don't be afraid of credit. You want to establish it," Ramsay said. "But you also want to make sure you can pay your expenses off every month, so you're not paying huge interest."
Ramsay said to avoid being frivolous, stick with your budget and focus on paying off loans before taking on new ones.