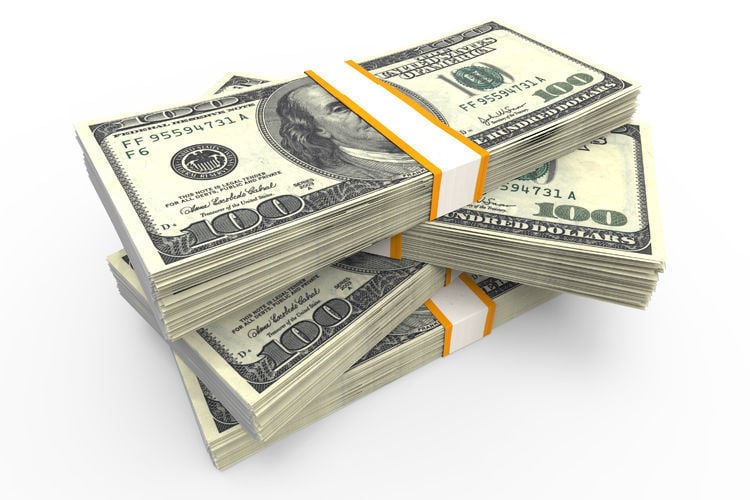 For parents of children with disabilities, saving for future expenses often means running the risk of losing public benefits.
But Marty Kurtz, founder of the Planning Center in Moline, said there is another option for parents looking to put away money for their child's future expenses, including medical care, housing, transportation, education and more.
Since passage of the 2014 Achieving a Better Life Experience (ABLE) Act, families with special needs have had the option to save in a tax-deferred account, similar to a 529 college savings plan. ABLE accounts allow individuals with disabilities and their families a tax-advantaged way to save for disability-related expenses. 
Kurtz said he was looking at ways to save money for his six grandchildren when he learned about the 529 ABLE account.
"I have a grandson who is hearing impaired. He's 3½ years old and has about 80 percent hearing loss, we think," Kurtz said. "I realized in reading about the ABLE account that this was probably going to be more important to him than a college savings plan — at least at this age. Because the money you put into the account can be used to pay for a lot of things. In his case, specifically, it'll pay for hearing aids which aren't covered by insurance." 
What is a 529 ABLE account?
ABLE accounts work similarly to traditional 529 college savings plans. The accounts offer tax-free investment growth and tax-free withdrawals, given the money is used for qualifying expenses.
Qualified expenses include education, housing, transportation, assistive technology, employment training, financial management and health care costs. 
ABLE accounts are available for individuals who were diagnosed with a disability before age 26. Individuals are eligible if they already receive benefits under Supplemental Security Income, or SSI, or Social Security Disability Insurance, or SSDI. If the potential beneficiary is not receiving those benefits, the disability must be certified with a written diagnosis by a licensed physician.
The annual contribution limit for an ABLE account is $15,000 per individual. The 529 accounts are administered by each state, so check with your state's program to see if the contribution limit is different, Kurtz said.
Contributions can be made by any person, including the beneficiary, family members and friends, using post-taxed dollars. Money in an ABLE account can be used over the lifetime of the beneficiary as long as funds are used for qualified expenses.
529 plan rollovers and transfers
The tax law also gives families the opportunity to roll over funds from a 529 college savings plan to another member's ABLE account. 
The 529 account must be used for the same beneficiary as the ABLE account, or for a member of the same family as the ABLE account owner. Families can roll over up the annual contribution limit of $15,000 each year, Kurtz said.
Advantages of the 529 ABLE account
Kurtz said the first advantage of the ABLE account is individuals can essentially pay for disability-related expenses with pre-tax dollars.
Also, the first $100,000 saved in the account is exempted from the SSI income limit of $2,000. 
"This does not disqualify you from your SSI payments," he said. 
And, beneficiaries will still receive Medicaid if the account exceeds $100,000. Check with your state of residence to see additional details related to public benefits. 
Another advantage, he said, is the beneficiary of an ABLE account may qualify for the retirement savings contribution credit, or Saver's Credit. The amount of credit depends on income, with the maximum credit amount being $2,000. 
For Kurtz's family, he said using an ABLE account could change his grandson's ability to be independent in the future.
"We haven't given disabled people a way to be financially secure. As a matter of fact, we've basically done the opposite. We've made it so they have very little potential to have assets in their name," he said. "But with my grandson, the money we put into this plan is something he can have for his lifetime. Seeing that the government is recognizing the needs of the disabled, I think, is phenomenal."