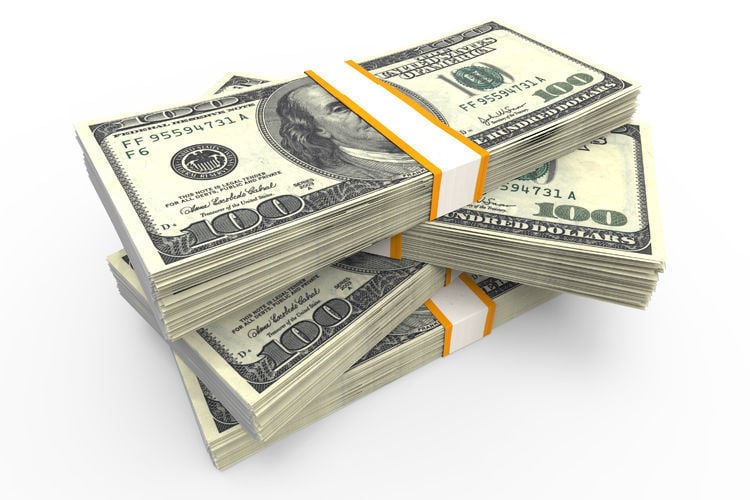 If money seems to disappear from your bank account without being accounted for, it might be time to come up with some clever ways to make the most of your income.
Until you're in the habit of saving money, the task can seem daunting. But even for those who regularly set money aside, keeping that money in savings can be just as difficult.
As financial adviser Brian Ramsay, with WealthSpan Partners in Davenport, has often said, "pay yourself first." Before you plan out your expenses for the month, he said it's important to set aside money for investments and savings. 
But if you find yourself regularly withdrawing from your savings accounts, it might be time to explore different ways to help your money stick around. 
Automatically pay yourself
Automating your savings is a simple, thoughtless practice that could pay off. 
Many people already automate payments for bills and expenses. Testing out that method with savings could help ward off the temptation to spend your entire paycheck. 
Financial advisers suggest setting up automatic transfers from your paycheck to your retirement fund, savings account or other investment accounts. 
Divide and conquer
Financial advisers also recommend dividing up your savings accounts.
Opening several savings accounts for different purposes, and naming them appropriately, could help deter you from spending the money elsewhere. 
Matt Sivertsen, a financial adviser with the Planning Center in Moline, said in a previous interview that having and naming separate savings accounts is an effective way to save for vacations, Christmas, that new car or other goals. 
Having goals connected to your savings could help you realize what you're sacrificing by taking out that money. 
Save your raise, extra income
If you've earned a raise or some extra income, financial advisers suggest treating your financial situation no differently than before. 
"Unfortunately, what most people do when they get raises — because a lot of people would get a raise or bonus each year through work — is they find something new to spend their money on. Instead of taking that new higher wage and applying it toward savings or building an emergency fund," Ramsay said. 
One way to trick yourself into saving money is ignoring the raise by continuing to live on the same budget and putting extra money into your retirement or savings accounts. Or at the very least, spend a small percentage of the raise and put the rest aside.
Keep budgeting for payments, even when they end
Another way to trick yourself into saving is to pretend you're still paying off a loan, even after it's paid off.
Continue budgeting for that student loan or car payment, but rather than sending it to the loan company, transfer it to savings or your retirement account. Take advantage of the budgeting discipline you've used for years, but instead, pay yourself.