Two community leaders will join the ranks of some of the top business executives in Quad-City history.
On Thursday, Junior Achievement of the Heartland will induct two new laureates into its Business Hall of Fame: James W. Koehler, chairman of the board of J.W. Koehler Electric, and W. Gerard Huiskamp, chairman of the board of Blackhawk Bank & Trust.
JA also will honor retired Genesis Health System employee Kathy Quinn as its 2019 Outstanding Junior Achievement Volunteer. Aron and Camilla Lees, owners and operators of Jersey Mike's Subs in Davenport and Moline, will be honored as this year's Young Entrepreneurs. 
"The Quad-Cities Area Business Hall of Fame is a celebration of our community," said Nick Kremer, JA of the Heartland Board Vice Chair and Hall of Fame Committee Chair. "We have a lot to be proud of in our region, and it starts with the business leaders and creators of our economy. The individuals we are honoring have taken risks, created jobs and are passionate about our community. We are honored to recognize them for their contributions."
The laureates will join a long list of distinguished Quad-City business leaders, including John Deere, founder of Deere & Co.; Roy J. Carver, founder of Bandag Inc.; and Caroline Ruhl of Ruhl & Ruhl Realtors. 
"By sharing the stories of our honorees, students see opportunities they may have never considered before and gain a sense of self-belief that they too can achieve great things," said Dougal Nelson, JA of the Heartland president and CEO. "All of the honorees recognized at the Hall of Fame are real-life examples of how hard work and passion can lead to great things. They are outstanding role models for our next generation of business leaders."  
The ceremony will begin with a reception at 5:30 p.m. Thursday, at Jumer's Casino and Hotel, 777 Jumer Drive, Rock Island. 
James W. Koehler
When James Koehler founded an electrical company 50 years ago, he said he started with "an old pickup truck and two weeks of paid vacation." 
After working as an apprentice for an electrician, the young Iowa native decided to set out on his own. With the help of his wife, Marcia, and her administrative skills, he founded J.W. Koehler Electric, which is celebrating its 50th anniversary this year.
In the beginning, Koehler said the business thrived as customers were eager to replace window air conditioners with central air conditioning.
"It was like having beer signs after the Prohibition — everybody had to have one," Koehler said. 
He then moved from residential to industrial work, winning contracts with Alcoa, Deere & Co. and Oscar Mayer. 
"We were in the right place at the right time," he said. "Alcoa was on a nationwide search to find a contractor. I didn't think we'd ever get it. We were just a small company with 10 to 15 people, and they had some major contractors. But they liked the proposal, and they hired us to be the exclusive contractor at the Davenport plant." 
What started as a two-person operation grew to a business with 300 employees. On a typical year, Koehler now employs about 125 electricians. 
While Koehler attributes some of his success to good timing and luck, he's also never been afraid of evolving and diversifying his business to keep up with changing technology and market demands.
"We've always been willing to make a move when necessary," he said.
Having retired around five years ago, Koehler said his children now run the company, adding "they do much better than I ever did." 
He said being inducted into the Business Hall of Fame was an honor he never expected or "felt worthy of" receiving. 
"It's very rewarding in business life that someone would look at you and think you're worthy of being on a list with people like John Deere and others who have given so much to the community," he said.
W. Gerard Huiskamp
It didn't take long for Gerard Huiskamp to make waves in the banking industry.
After graduating from college, Huiskamp quickly learned his plan to become a teacher was not the right path for him. At the age of 22, he returned to a job as a teller at a bank in his home town of Keokuk. By the time he was 28, he was managing the bank.
After rising up in the company, he moved to the Quad-Cities in 1972 to serve as vice president of Rock Island Bank and Trust. A little more than one year later, he was named president of BlackHawk State Bank.
"I loved it. I loved what I did," Huiskamp said. "There's a special reward in taking someone who is smart and wants to work hard, and then you back their credit and they succeed. And next thing you know, they're employing 20 people. There's a personal reward in helping people succeed." 
Huiskamp took over as president when Blackhawk State Bank had 18 employees and $18 million in assets, he said. Today, Blackhawk Bank & Trust has grown to about 16 branches and 245 employees. 
Over the years, as large holding companies have bought out smaller banks, Huiskamp said Blackhawk Bank & Trust has stayed true to its community, remaining a locally owned and operated bank. 
"The industry has changed dramatically, and one of the weaknesses of community banking today is not a lot of young men and women want to get into the field," he said. "Many don't realize the joys and benefits of working at a community bank." 
Over the years, Huiskamp said some of his proudest moments include building the bank's first branch in Rock Island and pushing the company to the next level with a major expansion following the acquisition of bank branches in Silvis, Colona and Moline. 
Now chairman of the board, Huiskamp said he sees the bank lasting "another 100 years being locally owned." 
Huiskamp also said he's proud of his 39 years coaching baseball in Keokuk, Rock Island and Geneseo.
Not one to boast about his career, Huiskamp said he's "humbled by the inclusion" in the Business Hall of Fame.
Young Entrepreneurs Aron and Camilla Lees
Aron and Camilla Lees said they wanted to start their own business to "break the mold" of the restaurant industry. 
"The restaurant industry has been known for a few things, like bad service, low wages and rich owners," Aron Lees said. "We really wanted to have less of a totem pole and have more of a system that doesn't just enhance our lives, but those of our managers and employees. We wanted to try to make a difference." 
The husband and wife team opened their first franchise location of Jersey Mike's Subs in Davenport in September 2017. Aron Lees said they opened the sub shop with the philosophy, "We're in the people business." 
The couple has made it a mission to pay higher wages and offer paid vacation and other benefits to employees.
"We treat others as if they're way more interesting and way more important than ourselves," he said. "And we hope that others do the same, whether it be our managers doing that to employees, or employees doing that to guests." 
With success in Davenport, the couple opened a second shop in Moline this past April and hopes to open a third shop in Bettendorf.
"We are nothing without our employees and managers," he said.
In addition to emphasizing employee treatment and customer service, the owners have made it a mission to support the Quad-Cities community. During Jersey Mike's Month of Giving in March, the couple donates sales to Junior Achievement of the Heartland, to support its mission of empowering students with financial literacy skills. 
"This year with just one store we were able to raise $35,000, which was pretty impressive," he said. "Jersey Mike's typically does around $6,000 per store." 
Aron Lees said the couple is honored to be recognized as Young Entrepreneurs of the Year, adding, "When you do the right thing for the right people, it usually comes back." 
Outstanding volunteer Kathy Quinn
The first time Kathy Quinn volunteered to teach Junior Achievement's program, she said she was "a little intimidated" to face a classroom of elementary students.
But with a bag filled with JA curriculum in hand, volunteering and equipping children with financial literacy tools became natural. In her more than 24 years volunteering, Quinn has taught about 68 JA programs to 1,500 students. And the retired Genesis Healthy System employee is still teaching today.  
"Financial literacy is the most important part of the mission for JA," Quinn said. "It's important to assist those teachers in the classroom so kids understand this is our economy and what it means to pay taxes, buy a house or supply food for your kids." 
Quinn has worked with students in several grades, from explaining "needs and wants" to kindergarten students to helping older students dream up their own company. 
"A frequent experience would be at the end of the session when I read the 'thank you' notes from the students," Quinn said. "Especially when they pinpoint a particular activity or share their future goal. Many of them have been introduced to new types of businesses or careers during the sessions, and it makes me feel good to see the light come on when their interest is piqued by something I've shared with them."
Quinn said she was "flabbergasted" to hear she is being honored as this year's Outstanding Volunteer. 
"It's a real honor to represent JA, and I hope that I do them well," she said. "Volunteering is something in my blood. Once you have a purpose to help out, you get that passion. And that's why I do it. I just enjoy it."
032919-qct-qca-jahall-008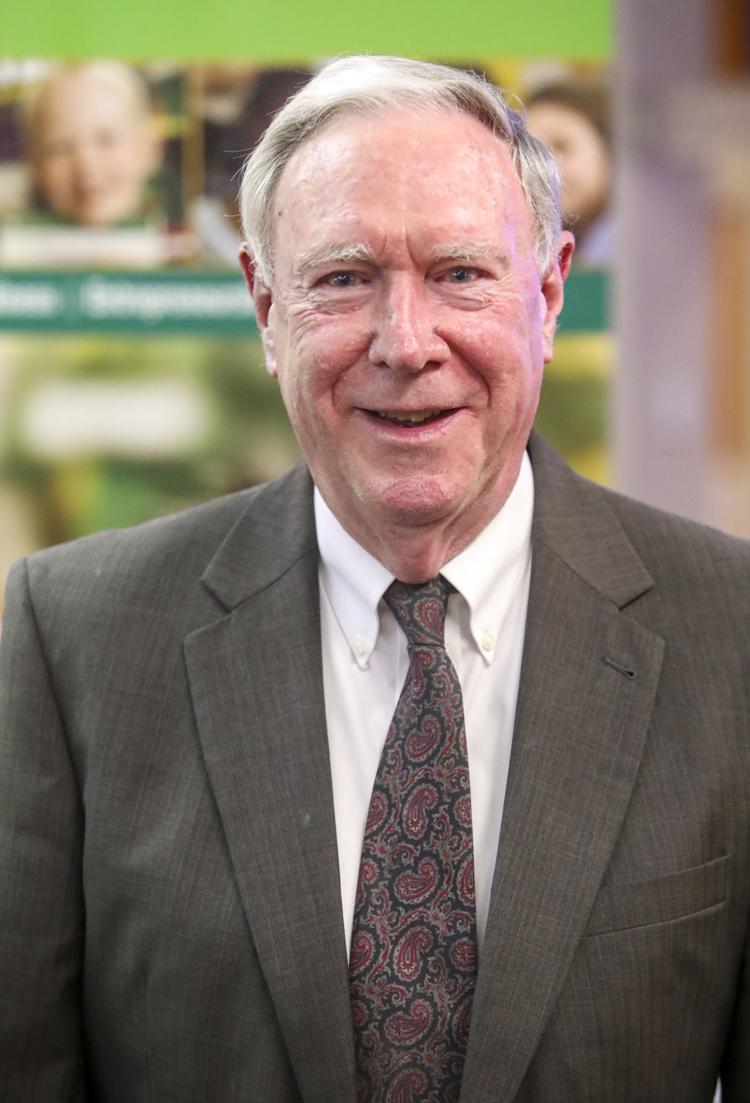 032919-qct-qca-jahall-011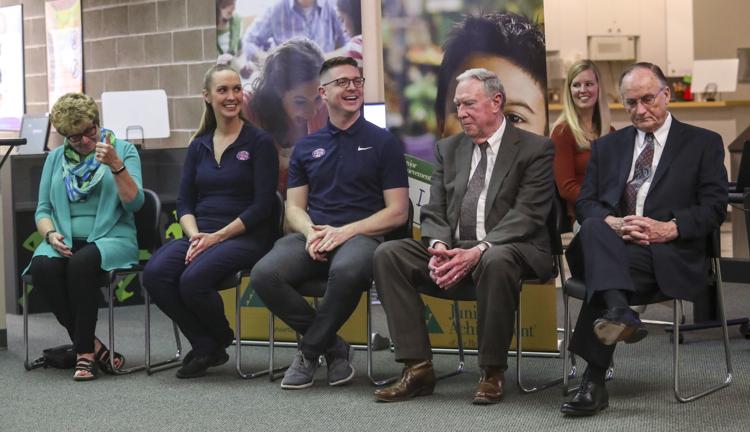 032919-qct-qca-jahall-012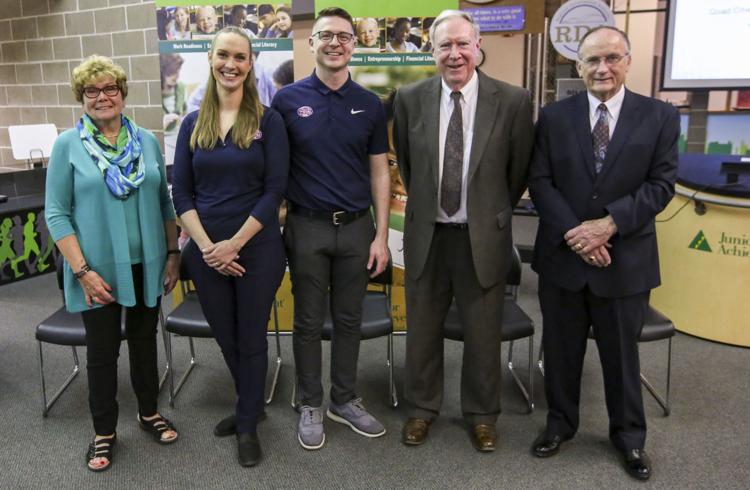 032919-qct-qca-jahall-010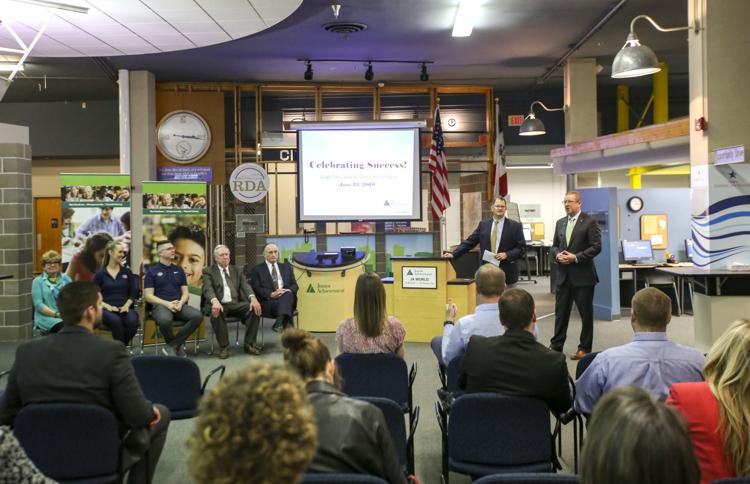 032919-qct-qca-jahall-009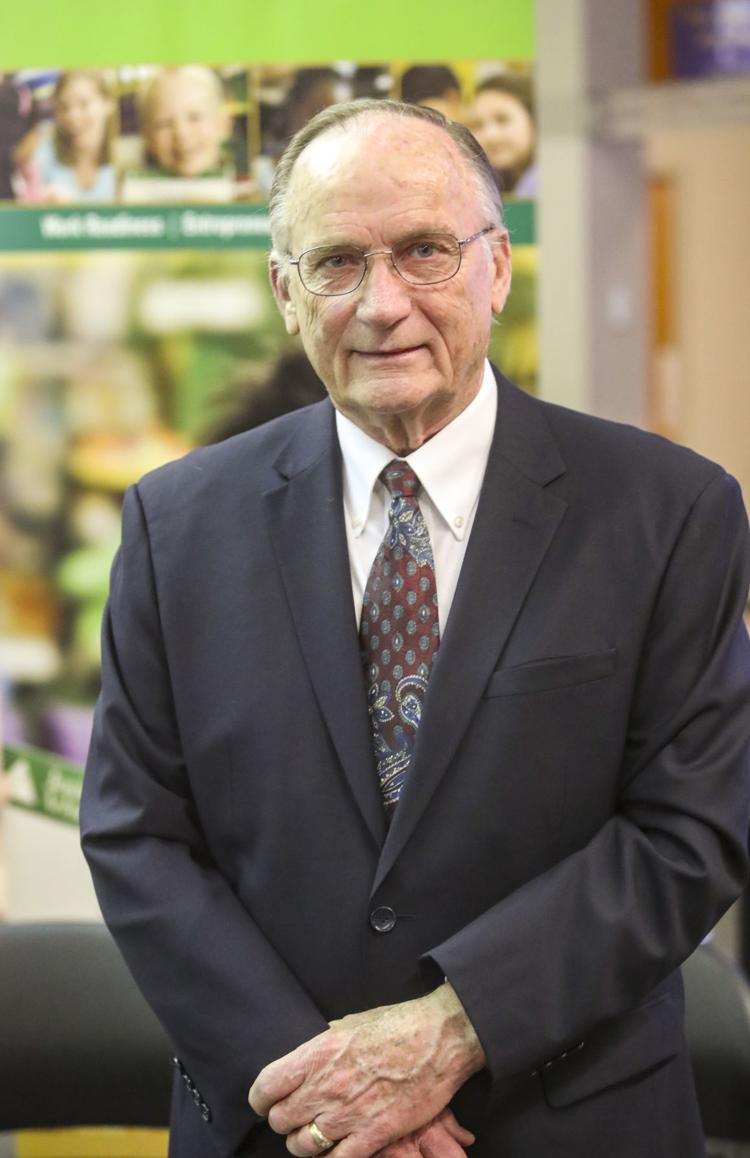 032919-qct-qca-jahall-007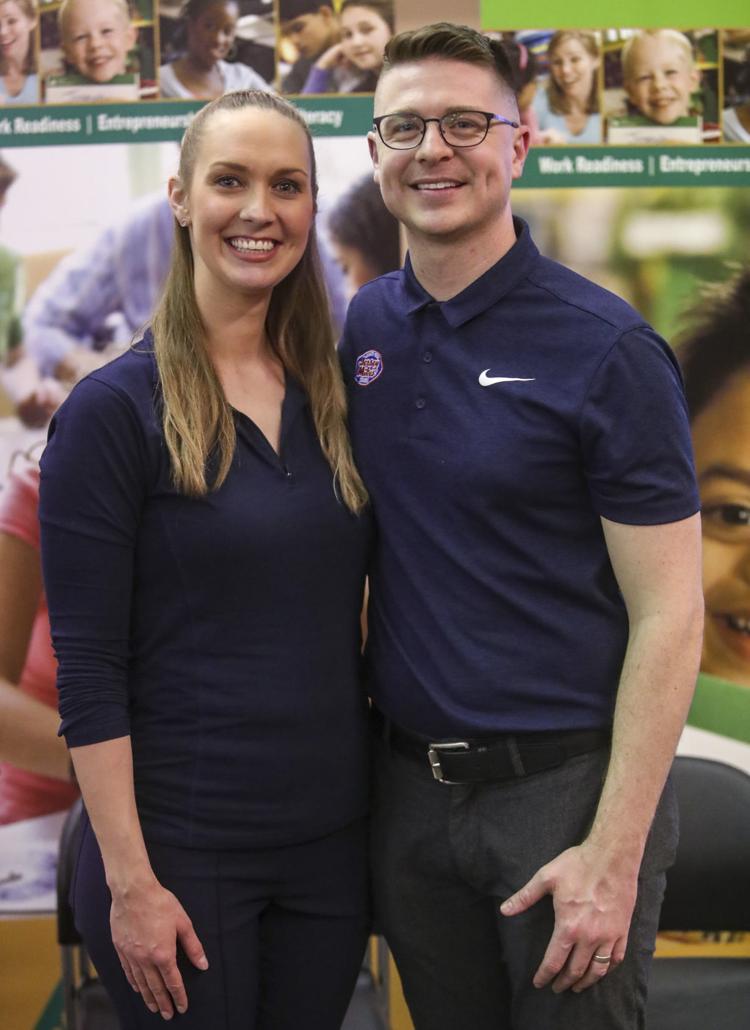 032919-qct-qca-jahall-006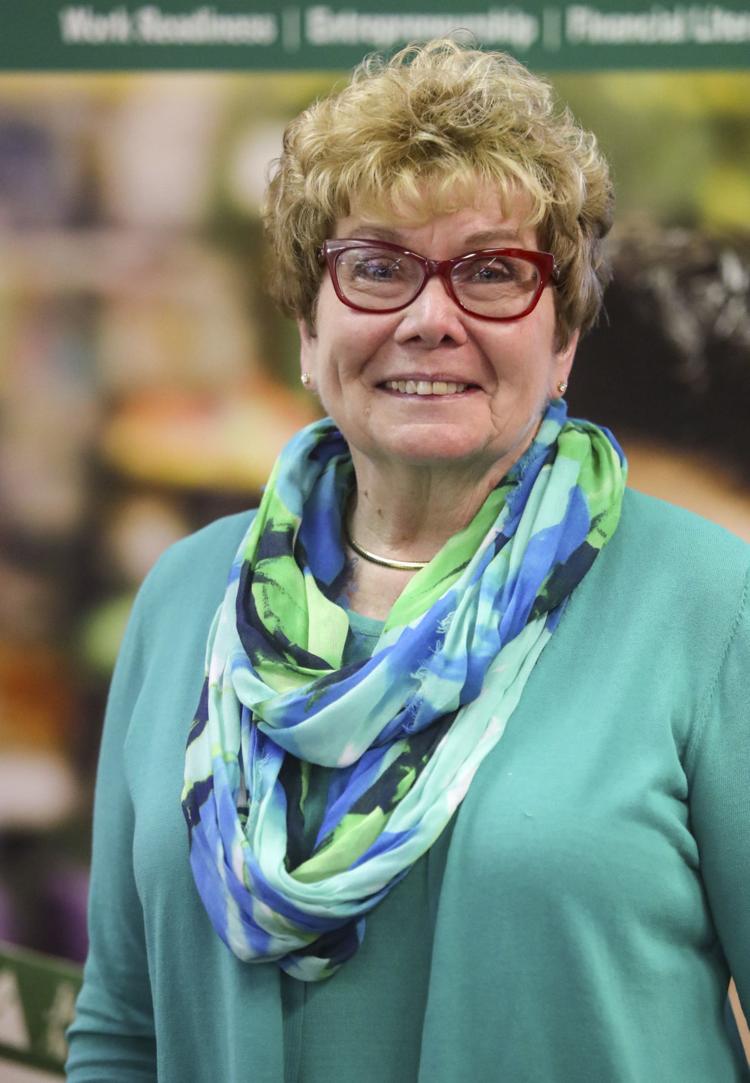 032919-qct-qca-jahall-005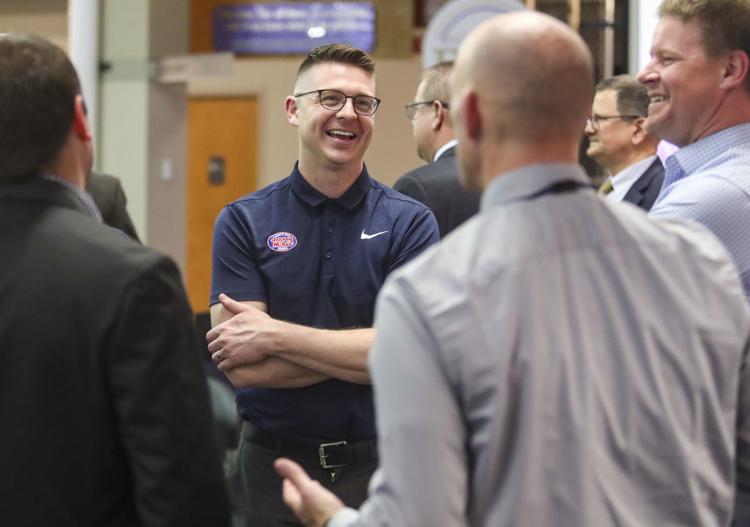 032919-qct-qca-jahall-004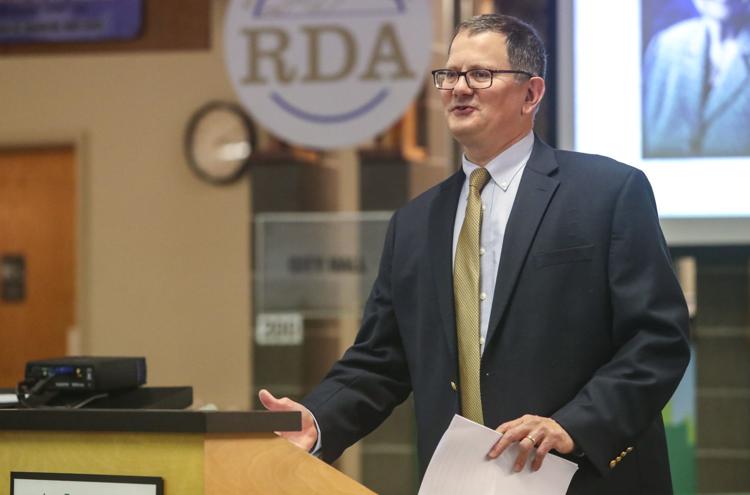 032919-qct-qca-jahall-002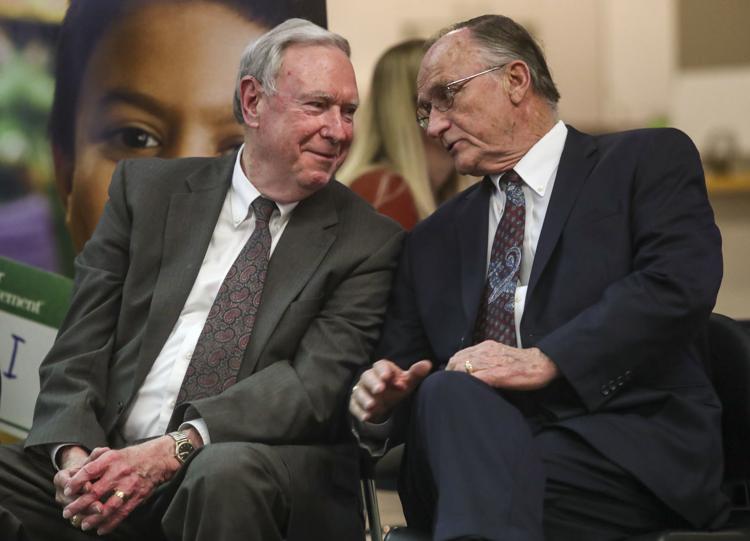 032919-qct-qca-jahall-003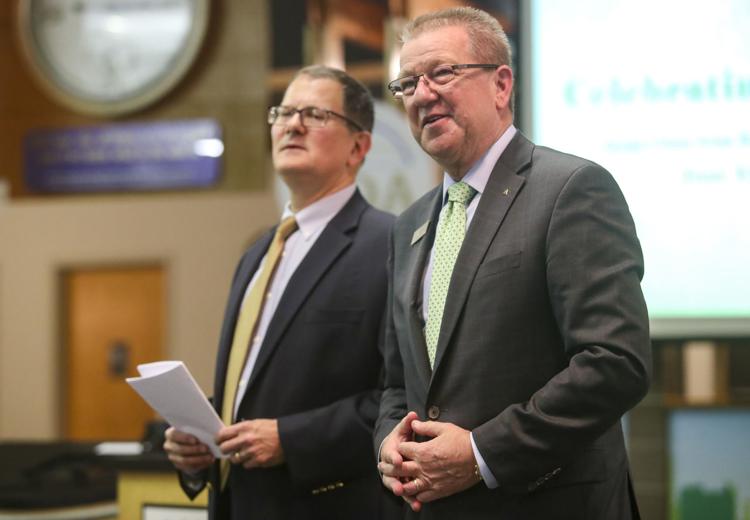 USE ON MDA B6 032919-qct-qca-jahall-001