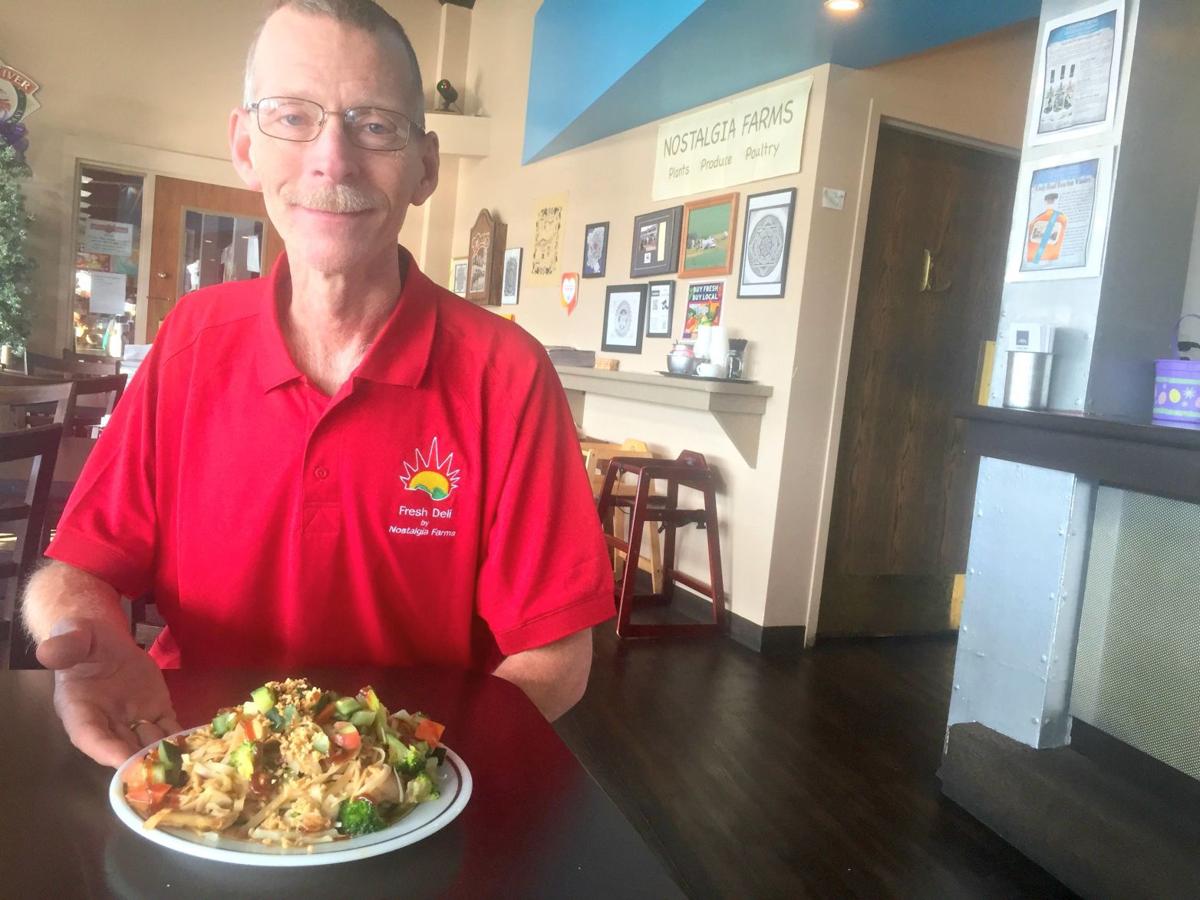 A national coalition has enlisted a group of Quad-City chefs, restaurants and food producers to ask Tyson Foods to improve the farming practices of its suppliers in an effort to clean up America's waterways.
At a news conference Friday, the Mighty Earth coalition announced more than a dozen Quad-City businesses and individuals are part of the Clean It Up Tyson campaign.
"Our goal is to get Tyson Foods and other big meat companies to adopt sustainability measures in their supply chain, so we can reduce the amount of fertilizer and manure runoff into our waterways," said Allison Conwell, the field organizer.
Mighty Earth's 2017 study found the meat industry is the largest source of water pollution in the country, contaminating drinking water with fertilizer and manure. The bulk of the pollution, she said, comes from "growing the vast quantities of soy and corn animal feed used to raise livestock."
What has resulted, Conwell said  is "a massive dead zone in the Gulf of Mexico and it keeps getting bigger and bigger." Last year, the dead zone was the size of the state of New Jersey. Another problem is grasslands that buffered pollution runoff have been turned into farmlands, she said.
The campaign asks Tyson to commit to using meat raised on pollution-free feed, implement more responsible manure management practices among its suppliers, and enact a moratorium on the loss of native ecosystems. It also wants transparency in Tyson's reporting on the efforts. 
Tyson Foods, whose operations include plants in Joslin, Illinois, and Columbus Junction, Iowa, said in an email Friday it is aware of the group's concerns.
"We're committed to doing our part to address potential issues about pollution from crops, but believe any real changes must involve a broad coalition of leaders from across the supply chain working together, not just a single company," spokeswoman Caroline Ahn wrote.
She said the company made significant progress in its sustainability efforts over the years, including a commitment to reduce its North American emissions by 30 percent by 2030. But the company continues to look at "ways to collaborate with others, including feed suppliers, to encourage farmers to deploy best practices in nutrient management," Ahn said.
Ed Kraklio, who hosted the Mighty Earth event at his Fresh Deli by Nostalgia Farms restaurant in the Freighthouse, said steps need to be taken to protect the environment. 
Kraklio, who has owned the farm-to-table restaurant for seven years and previously farmed in Scott County, said pressure by big companies like Tyson would influence change. "It comes down to protecting our food and water source throughout the nation. These are the things that we are feeding our children."  
Mighty Earth's mission dovetails with efforts of other Quad-City environmental interests, including the Sierra Club, Progressive Action for Common Good and Quad-Cities Interfaith. 
"Tyson is a huge employer here, we are not anti-Tyson," said Lori Callum, a Progressive Action member. "But it would be great if they would be a more responsible corporate employer."
She said Iowa's water pollution "is one of the worst in the nation," and criticized the state's efforts to address the problem.
Karene Arp-Nagel, whose family owns a century-old farm near Durant, said the growing number of Confined Animal Feeding Operations and a lack of regulation demand attention.
"If we hope to affect change to make today's farming sustainable for all, we need to drive that change from the top down," she said.