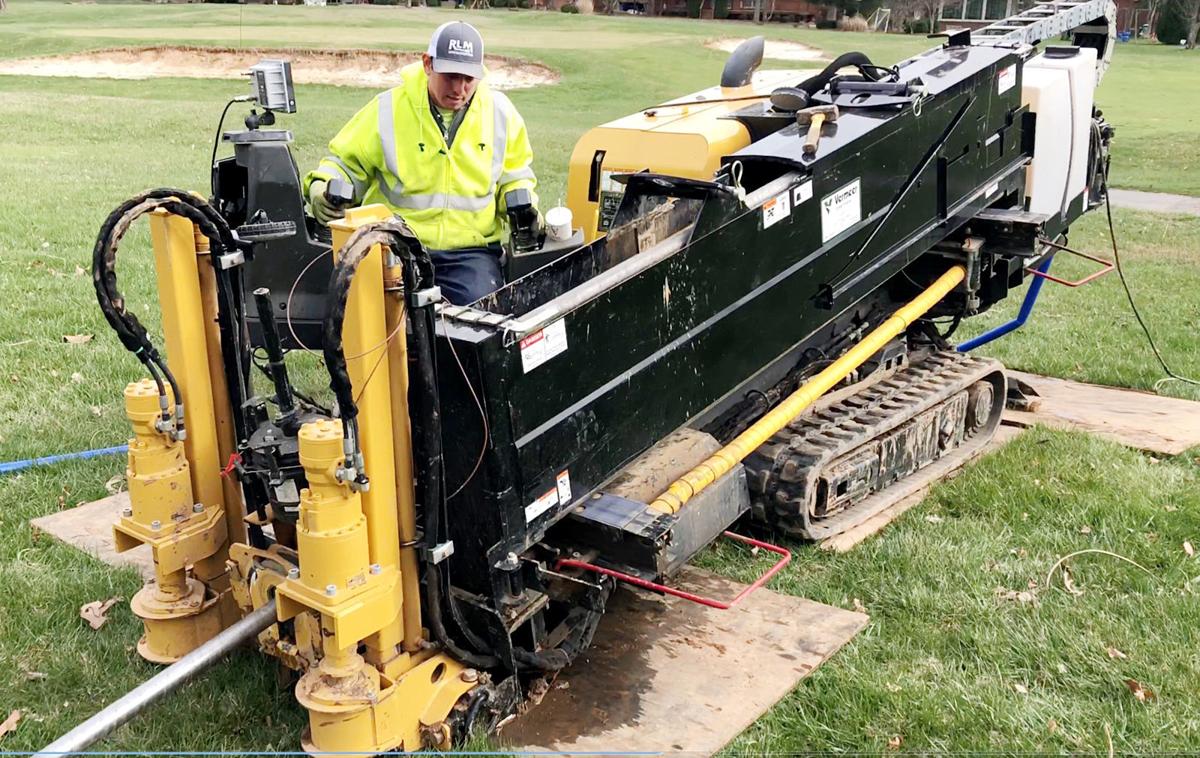 An influx of service providers have been ramping up efforts to bring some of the fastest internet speeds to every home and business across the Iowa Quad-Cities. 
Over the past few years, city leaders in both Davenport, Bettendorf and Muscatine have been pushing for greater internet connectivity. Bettendorf Economic Development Director Jeff Reiter said having high-speed or fiber-optic internet is no longer a "luxury."
"In our world and society today, it's necessary to have high-speed connectivity," he said. "Everyone depends on it, much like any other utility." 
Muscatine's public utility, Muscatine Power and Water, began rolling out a city-wide fiber-to-home project last year, which is currently under construction. The fiber installation will allow customers to use the internet 100 times faster than the previous service, with speeds reaching 1 gigabit.
On the other hand, cities within Scott County have largely relied on private service providers to bring fiber-optic internet to more homes and businesses. Last year, Mediacom announced it would increase broadband connectivity for residences in the Quad-Cities, with speeds also reaching 1 gigabit. 
Bettendorf and Davenport entered into a joint agreement this summer with MetroNet to build a fiber-optic network throughout both cities. And most recently, Microsoft announced a deal with a local company to expand broadband service in rural Scott and Muscatine counties.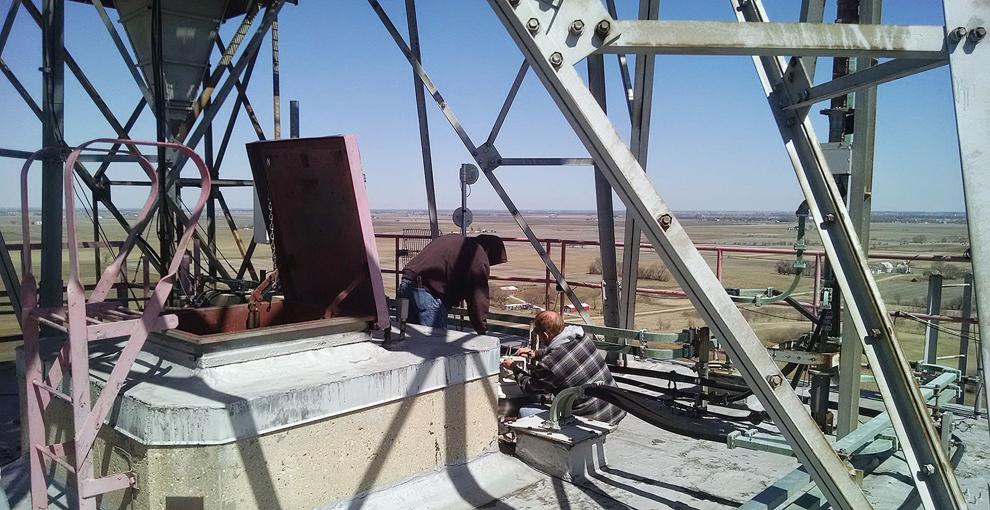 "We've heard from a number of constituents who call the city regularly and ask for service offerings from other providers. They want better speeds and better access," Reiter said. "It benefits the residents and business community as a whole to offer unparalleled connectivity in the state." 
Is more internet connectivity needed? 
Reiter argued Davenport and Bettendorf's connectivity is closely in line with the rest of the state.
The Federal Communications Commission has determined a 25 megabits per second (Mbps) download speed as the standard for high-speed internet. In Iowa, the FCC reported this year that in 2016, 90.5 percent of residents had access to broadband speeds at that level. Only 77.4 percent of rural residents had similar access across the state. 
In Scott County, the FCC reported in June 2017 around 97.25 percent of residents had access to three or more providers offering internet speeds up to 25 Mbps. Only 4.78 percent of residents did not have access to a provider offering 100 Mbps internet.
Most of the county, around 96.52 percent of residents, did not have access to 1,000 Mbps internet, or 1 gigabit, last year.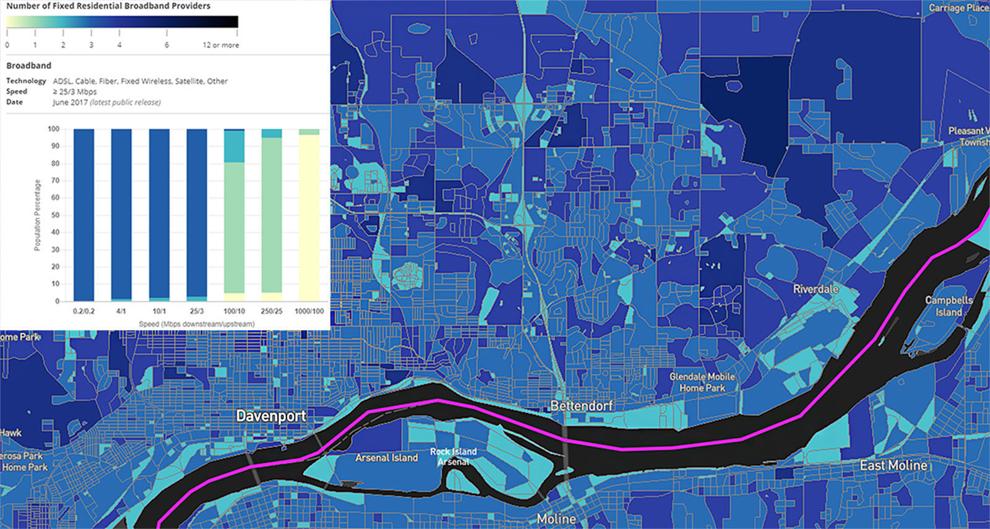 "I think there's a number of service providers in our region, and I think a lot of them offer a level of service that our residents and the state of Iowa as a whole would expect," Reiter said. "The market today is what we see across the state." 
But underserved households exist, especially in rural parts of the county. The FCC reported nearly 78 percent of residents had broadband access in Scott County.
In Muscatine County, around 60 percent of rural residents did not have access to high-speed internet service.  
"We want to increase the number of providers being offered across the Iowa Quad-Cities," Reiter said. "We think that the rising tide in competition in the marketplace will make all service providers provide the best service possible." 
Creating gigabit communities
Davenport Assistant City Administrator Brandon Wright said a few years ago, the city considered building a publicly-owned fiber-optic network.
"We did a study and investigated leveraging what the city had in underground fiber-optic cable for a company to provide services on top of that," Wright said. "The idea was the city would build a fiber network and then lease out use of the system to a company, but we'd provide the cable for them to use." 
The city entered into negotiations with two companies to explore a potential deal, but Wright said the business model had "core problems," and the price tag was too high for city officials to justify the build-out. 
"I'll speak only for Bettendorf, but I don't think we're in a place where we're interested in a full build-out as a municipality," Reiter said. "The price tag was between $18 to $22 million to construct the infrastructure, and that's not something we're financially interested in embarking on." 
But, creating a city-wide fiber network maintained a top priority, according to the city leaders. And eventually, they realized combining both cities' efforts could make the region more attractive to a new service provider. 
In August, both Davenport and Bettendorf entered into similar agreements with Indiana-based MetroNet, to build city-wide fiber-optic networks, offering high-speed internet, TV and phone service.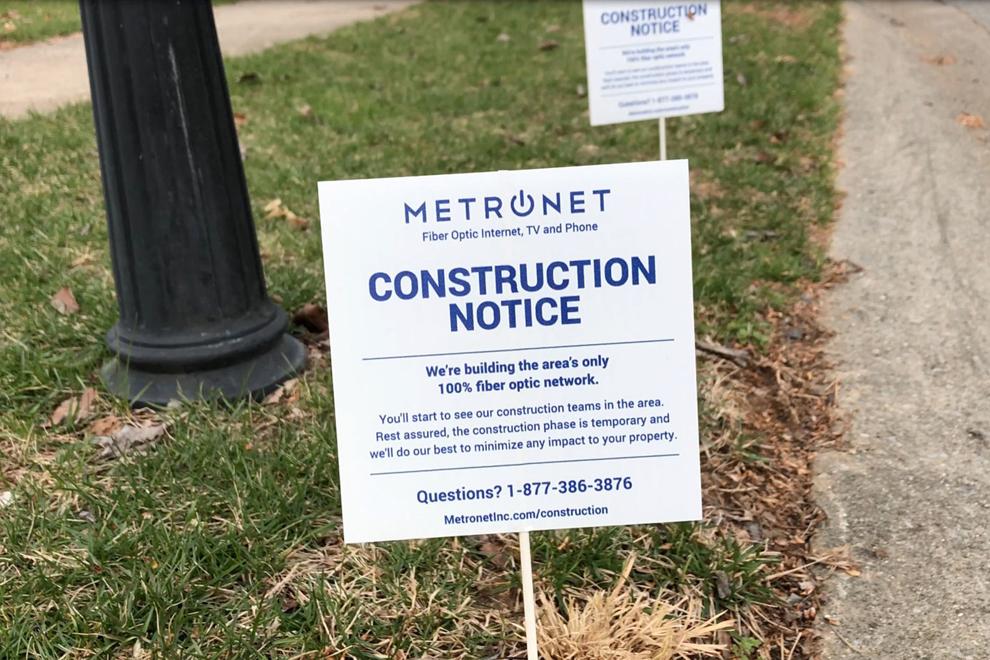 MetroNet officials expect the Davenport build-out to cost between $33 million and $40 million, while in Bettendorf, the project will cost between $15 million and $20 million to complete. 
Both cities agreed to a three-year deadline for completion of the project, plus offered tax breaks.
"This is one way to get to the end product of having a community-wide fiber network built. It doesn't impose any risk on taxpayers or businesses in Davenport, and we know it'll be built in a couple of years," Wright said. "It's exciting for us because we've been working on this for so long." 
To become a gigabit community, Wright said it was most viable to partner with Bettendorf and increase the service area.
"When a company comes into the market, they try to obtain enough customers to pay for a full build-out of a system," Wright said. "So the density was sufficient and it was a much more attractive business proposal. More and more, having access to high-speed internet is an expectation rather than a need. Fiber will be more reliable than the older services provided, and so we wanted to try and make Davenport a gigabit city." 
Kathy Scheller, with MetroNet, said the company will begin building in neighborhoods next year.
Last year, Muscatine Power and Water officials touted its project, saying it would create one of the first gigabit cities in Iowa. 
Improving rural connectivity
This fall, Microsoft announced a partnership with a Geneseo, Illinois company to increase broadband service across three Iowa counties: Scott, Muscatine and Clinton.
Microsoft, with its partner Network Business Systems, will also offer fixed wireless access, plus TV white spaces, to 25 counties in Illinois, including Henry and Rock Island counties. 
"Microsoft's partnership with NBS will provide affordable broadband access to more than 126,700 people in Iowa, Illinois and South Dakota," Microsoft spokeswoman Kimberly Lamberton said. "Broadband is the electricity of the 21st century. It is essential for starting a growing a small business and taking advantage of advances in agriculture, telemedicine and education." 
The partnership with NBS is part of the Microsoft Airband Initiative, which aims to extend broadband access to 2 million unserved people in rural American by 2022. 
According to Kari Hofmann, general manager of NBS, the provider uses wireless towers to beam internet services across rural areas of Iowa and Illinois. She argued the project will eliminate the high cost of building a network of fiber-optic cables.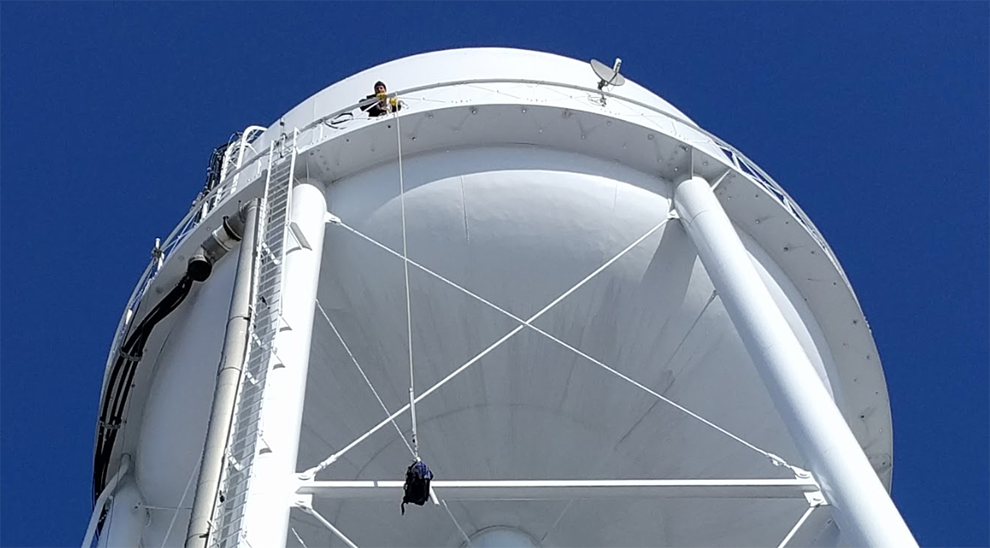 "The cost of deploying fiber or cable to much of rural America is cost prohibitive," she said. "This has driven the need to develop wireless solutions, such as what NBS has focused on for over 17 years." 
With high-speed internet increasingly necessary for connecting to medical professionals, using new agriculture technology and running businesses, she said the initiative is aimed at improving the quality of life for rural residents.
"Where just a few years ago there were maybe two or three devices connected to your indoor wireless router, now we are estimating 30 to 50 devices in the next few years," Hofmann said, citing everything from refrigerators to flood detection systems. "With that in mind, most of our rural area is highly underserved. The need is higher now than ever." 
She said the company will begin with extending broadband in the three Iowa counties.